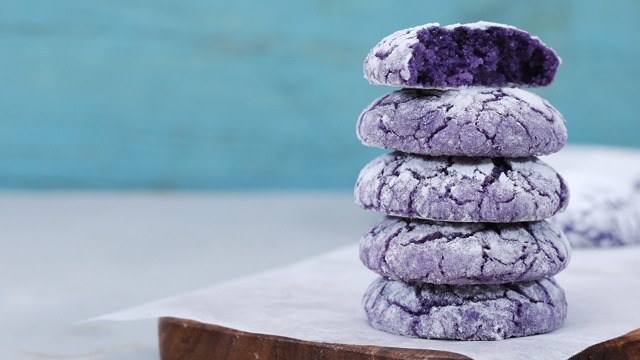 Ube is known for its vibrant hue and warm, earthy flavor that marries well with other flavors. So, we took the gorgeous color of the yam and its flavors and put it in fudgy crinkles.
Ube Crinkles
Takes 30 minutes plus chilling
Makes 20 cookies
1 large egg
1/4 cup canola oil, more for greasing hands
1/2 teaspoon ube flavoring and coloring
3/4 cup sugar
1/2 cup ube halaya
1 cup all-purpose flour
1 1/4 teaspoons baking powder
1/4 teaspoon salt
1 cup powdered sugar, sifted
1 In a large bowl, add egg, oil, ube flavoring, and sugar. Whisk until well mixed. Add ube halaya, and beat until well mixed.
2 Place a sieve over the mixture. Add flour, baking powder, and salt in the sieve and sift. Set aside sieve. Mix ingredients until well mixed. Cover with plastic wrap and chill dough at least 30 minutes to overnight.
3 Preheat oven to 350 degrees F/175 degrees C. Line a baking sheet with parchment paper.
4 Remove crinkle dough from the refrigerator. Using an ice cream scoop or a tablespoon, scoop then form dough into a 1-inch ball with lightly oiled hands. Roll in the powdered sugar then place on the prepared baking sheet. Repeat with remaining dough, leaving about 2 inches space between each ball.
5 Bake in the oven for 10 minutes or until the crinkles have risen, to reveal cracks on the surface of each cookie. (it's okay to underbake these cookies.) Let cool slightly before transferring to a wire rack. Serve when cooled.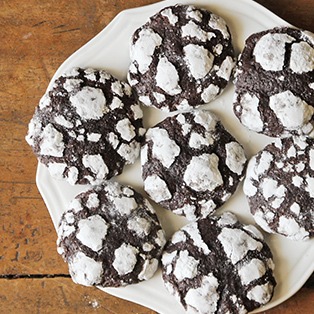 WATCH: How to Make Chocolate Crinkles
Posted in:
Baking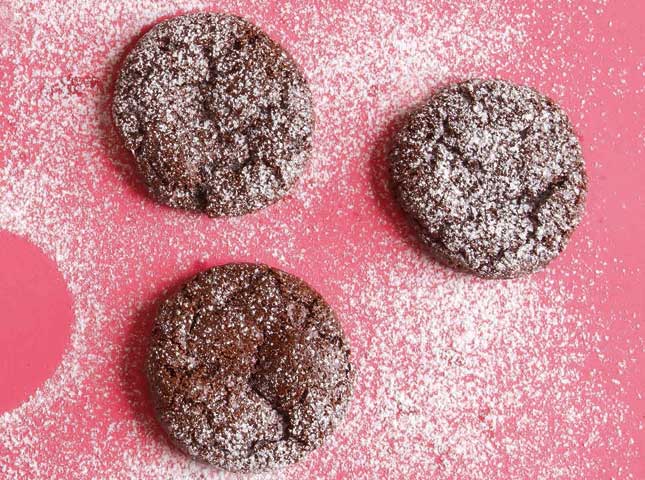 Dark Chocolate Crinkles
Posted in:
Recipe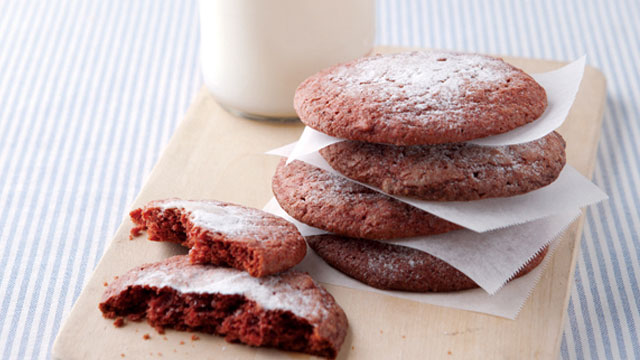 Red Velvet Crinkles Recipe
Posted in:
Recipe
ADVERTISEMENT - CONTINUE READING BELOW
Recommended Videos