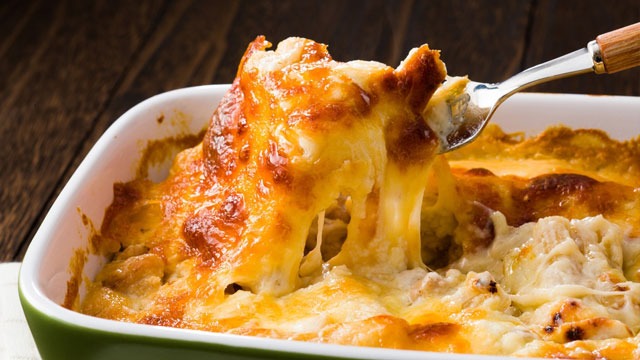 Baked mac and lasagna have a few things in common. These baked pastas are usually loaded with pasta, a meaty tomato sauce, and gooey cheese on top. You can't make it to serve just one, and it's a great reason to turn to these pasta recipes when having company for any meal of the day. 
The other thing that these two pasta dishes need is an oven. Baked mac is a classic baked pasta dish and so is lasagna. The oven is the particular appliance that becomes an obstacle for those who don't have it. 
We have good news: you can still make baked mac and lasagna without an oven. 
The reason you can do this is that you still cook all the components on the stove. The pasta sauces, including the white sauce for your lasagna, and the pasta are both cooked on the stove. It's only when it's been put together that it is finished off in the oven. 
Guess what? You can skip using the oven.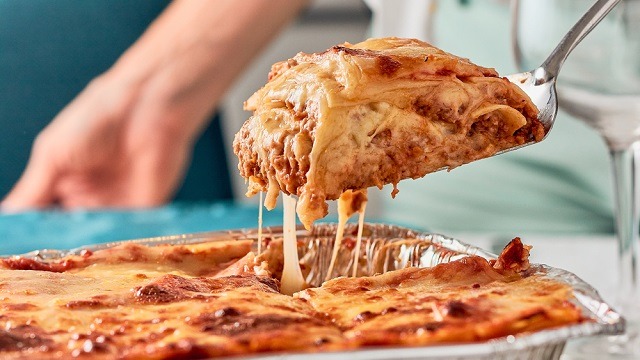 The trick to this is to cook everything on the stove and then put them together in the baking dish while still hot. The heat of the pasta sauce and the pasta itself will help quick-melting cheese and even mozzarella melt into the gooey, stretchy cheese that you associate with baked macaroni and lasagna. 
The biggest difference between this no-bake hack and those that are baked will be that the tops of your baked pastas covered in cheese won't be toasted. It won't have that classic golden brown spots on top that give that topping a classic crunchy + stretchy cheese pull that you are familiar with. 
However, what you will get is a satisfying meal that you made even if you do not have an oven at home. You will still get a gooey, creamy cheese on your pasta that will deliver on the incredible cheesy pull that makes baked pasta so irresistible. Just make sure you add enough mozzarella cheese to make it happen. 
Here's what you do: 
1 Cook pasta sauces and pasta on the stove as recipe directs. Keep sauces warm on the stove over low heat if needed. 
2 Prepare baking dish and cheeses. 
3 While still hot, toss the pasta sauce and the macaroni together in the pot if making baked macaroni. Transfer to the baking dish. If making lasagna, start layering the still hot pasta sauces and lasagna sheets. 
4 Cover immediately with the quick-melting cheese or grated mozzarella cheese. Cover with foil and set aside 5 minutes. Uncover and serve immediately. 
If desired, remove the foil, replace it with plastic wrap, and place your baking dish in a microwave for a quick reheat so the cheese will melt. If you have a culinary torch, you can torch the top of the cheese for those toasted spots. 
ADVERTISEMENT - CONTINUE READING BELOW
Recommended Videos
You have no reason now to not make that baked mac and lasagna recipes you've been wanting to try!
***