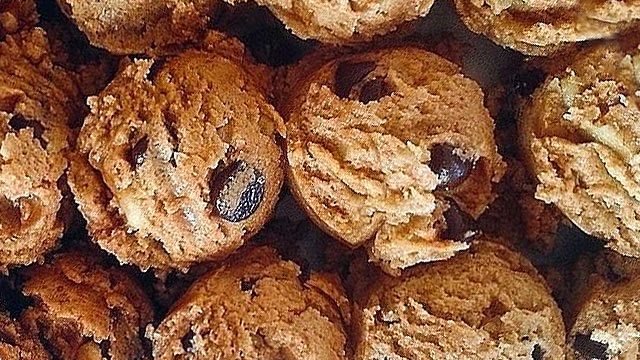 There are many reasons why frozen cookie dough should belong in your freezer:
1 Instant cookies for late-night cravings.
2 Last-minute potluck dilemmas.
3 No prep or clean-up time.
Convinced? Great! Cookies are pretty easy to put together, too, so all you have to do is double up on that cookie dough recipe you're making this weekend and freeze half of it for next time. There is, however, a more practical and smart way of freezing cookie dough than placing the dough into a tub and sticking it into the freezer.
While this works fine, when it comes to baking time, you will have to leave the whole tub out to defrost (because frozen cookie dough isn't scoop-able like ice cream), which defeats the purpose of have instant freshly-baked cookies for those crazy cravings of yours. Plus, the middle part of that tub will take forever to defrost.
Here's what you can do: scoop out balls of cookie dough and lay them onto a baking sheet. You won't have to leave any space in between them, because they aren't going into the oven. Fill up the whole baking sheet with as much cookie dough as possible, then place the whole sheet into the freezer. Once they're frozen, place these little balls of cookie dough into a zip-top bag and stash in the freezer until you need them. All you have to do is bake them, and voila! You'll have fresh cookies in a snap.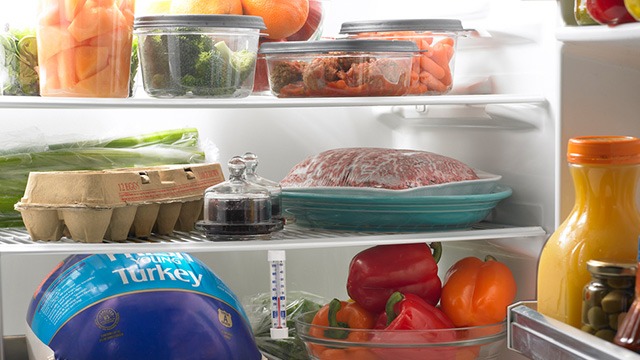 How Long Does Food Keep in the Freezer?
Posted in:
Prepping
ADVERTISEMENT - CONTINUE READING BELOW
Recommended Videos