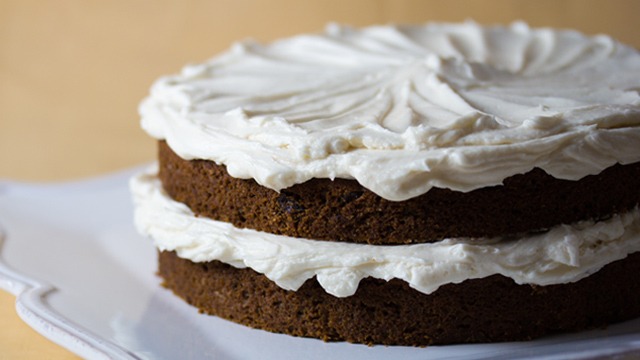 Frosting a cake can seem like a daunting task—especially if it's your first time. There are so many things to consider: the consistency of your icing, the tenderness of your cake, and on top of how good you want your finished cake to look, you also want it to taste amazing!
We broke down the steps of frosting a cake to make things as simple as possible for you—plus, we included all the essential tips you need to know to frost your very first cake. Frost away!
1 Consider using American-style shortening-based frosting instead of butter-based frosting.
Italian and Swiss meringue buttercreams are deliciously silky and smooth, but are also delicate and will melt easily. If you opt to use shortening as your fat base, it will hold up better and will be easier to control when it comes to frosting your cake. Shortening is more heat resistant, so if you're just starting out and need a little time to practice piping frosting onto your cakes, replace butter for shortening.
2 Take note of the temperature of the environment that you're in.
As much as possible, try to frost your cake in a cool room, or when the sun sets in the evening. Buttercream and other kids of butter-based frostings tend to melt and become too runny for frosting cakes on hot days!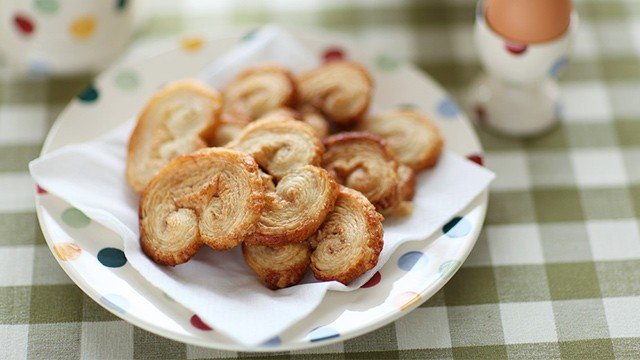 Tips for Baking in the Hot Summer Weather
Posted in:
Baking
3 Secure your cake onto your cake stand by placing a small dollop of frosting under it.
This way, there will be no slipping and sliding while your frost your cake. It's a simple baking tip that makes all the difference!
4 Make a crumb coat and let it set.
A crumb coat is a thin layer of frosting that goes around your cake. It keeps all the little cake crumbs in place so that they don't show over the final layer of frosting. Remember to refrigerate the cake with the crumb coat for a few minutes to make sure the crumbs stay in place! Read more about crumb coats here:
5 Give your cake a smooth, glossy finish.
This is a another trick that makes a big difference in the overall finished look of your cake: dip a large offset spatula in hot water, wipe it dry, then quickly run it over the top of your cake in large, sweeping motions. You will love how smooth the top of your frosted cake will look!