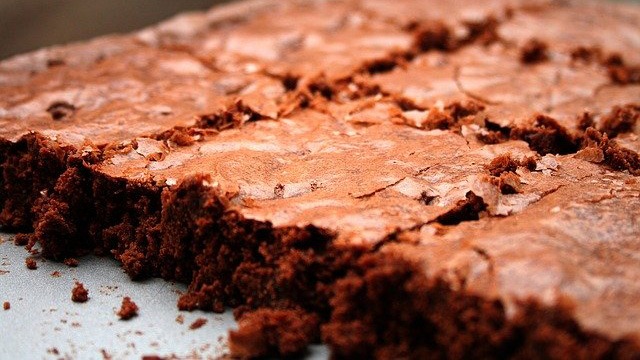 Brownies are decadent squares of an intense chocolate-flavored dessert. These soft, almost gooey cookie bars with the crunchy tops are the perfect snack when you have chocolate cravings.   
If you have ever made brownies at home and discovered that you somehow have not achieved brownie perfection, there's always a reason why and a way to fix it so that the next time, you bake the brownies of your dreams. 
However, there is one particular aspect of brownies that elude many and have been achieved either by accident or by sheer luck: the brownies that have cracked, crinkly, and almost flakey tops.   
Are you frustrated about not having that crackled, crinkly top on your brownies? We understand the frustration but did you know that the crinkly top on brownies is totally achievable? You just need to know how it's made and what to look for when you finally do it.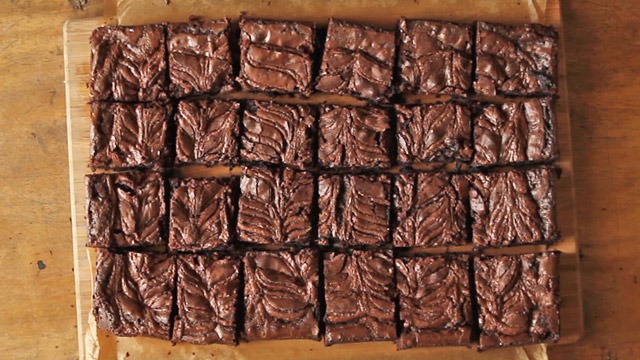 The key is how you beat your eggs. While you can beat the eggs into the rest of the ingredients together and make a delicious brownie, creating that signature crinkly top is going to take time and lots of whisking. Not too much that you'll have visions of making Dalgona coffee again but enough whisking to create a semi-whipped mixture.   
First things first! Before you start your brownies, you need your eggs to be at our tropical room temperature (around 85 degrees F or 30 degrees C), so you can make it easier to beat the eggs well. If you forgot to take the eggs from the refrigerator and leave it to warm up, you can do two things:
• You can wait until the eggs warm up.
• Place the eggs in warm water just until the eggs are no longer cold.
Remember: room temperature ingredients are easier to mix together than cold ingredients.
Are you ready to try making brownies that have that signature cracked top? Here's what you do to ensure that you have that flakey, crinkly brownie top every time: 
1. Prepare your brownie ingredients and equipment as stated in the recipe.
2. When you're ready to add the eggs, break the eggs into another bowl and whisk the eggs well until it's so frothy, it's a foam. (This is usually the step after the butter, chocolate, and sugar have been mixed together.)
3. Once the eggs are whipped and frothy, add it to the butter, chocolate, and sugar mixture and whisk well again. 
4. Proceed with your brownie recipe as instructed.  
Do you need a crinkly-top brownie shortcut? We know another way that's less effort but requires an arm workout. Here's how: When you are ready to add the eggs, break the eggs into the bowl with the butter and sugar, and add it one at a time, whisking well with each addition. That first egg might be hard to whisk in at first but keep at it. Once it's well mixed in, add the next, whisking until well combined after each addition of the eggs. You'll notice that the batter will loosen every time and become more liquid, foamy, and frothy. That's what you want to see! 
ADVERTISEMENT - CONTINUE READING BELOW
Recommended Videos
Add the rest of the ingredients, folding carefully so you don't deflate the foamy texture you created, and bake. (It's best to use an oven thermometer so you know you're baking your brownies at the right temperature.)  
Did you finally achieve that crinkly top? Here are brownie recipes you need to try: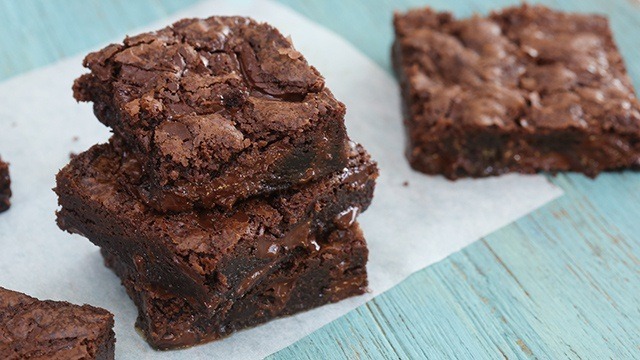 WATCH: How To Make Fudgy Brownies
Posted in:
Baking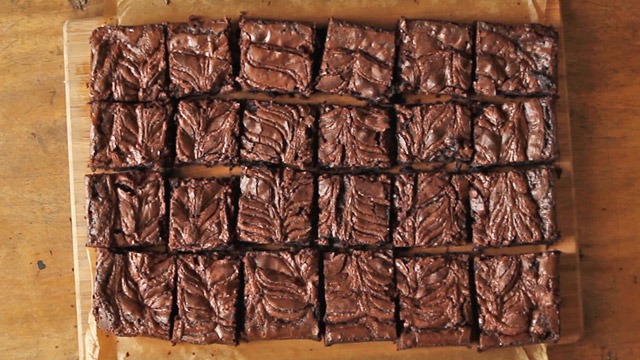 WATCH: How to Make Nutella Brownies
Posted in:
Baking
ALSO READ: 
***
Thinking about what to cook next? Join our Facebook group, Yummy Pinoy Cooking Club, to get more recipe ideas, share your own dishes, and find out what the rest of the community are making and eating!
Got your own version of the classic dishes? Pa-share naman! Get your recipe published on Yummy.ph by submitting your recipe here!