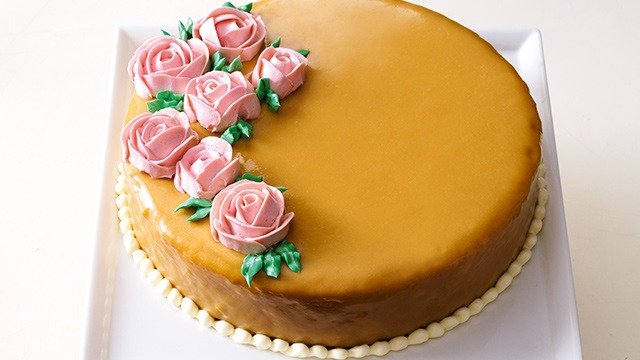 There are three characteristics of a great caramel cake: light and fluffy chiffon cake, subtly sweet and tasty caramel icing, and smooth buttercream flowers or décor. It's easy to recreate in the comfort of your own kitchen: we have a great recipe that's home baker-friendly: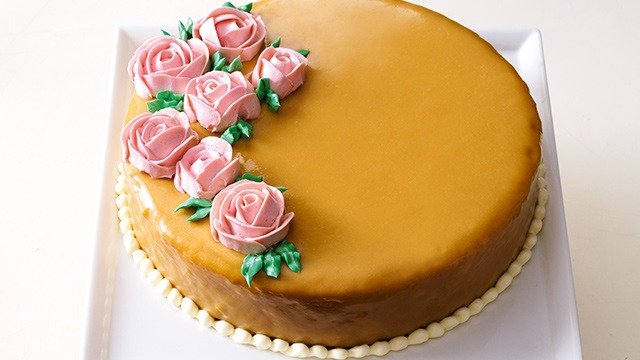 Caramel Chiffon Cake Recipe
Posted in:
Recipe
Follow these steps to make the ultimate caramel cake at home. 
1 Master the process of making a chiffon cake.
Chiffon cakes are light and delicate, so treat them with lots of care! Fold in the egg whites gently, use cake flour, and do not over-bake the cakes. We listed down our top tips for making chiffon cake—read them here:
2 Be gentle with the caramel icing.
This icing begins with dry caramel: watch it closely so that the sugar doesn't burn. Be patient with the mixture because it will thicken slowly into a sticky caramel icing to pour over the cake. Because it will be a little heavy, with both egg yolks and cornstarch to thicken the mixture, stir constantly until you get your desired consistency.
3 Opt for Swiss meringue buttercream.
Avoid using the powdered sugar type of buttercream for this cake—it will never come out as smooth and silky as Swiss meringue buttercream. Remember to use room temperature butter and to add it slowly into your meringue for a flawless frosting. Decorate your cake with simple flowers or elegant roses, or simply pipe a buttercream border around the edges.
Recipe and tips originally published in the December 2016 issue of Yummy magazine. Minor edits have been made by Yummy.ph editors.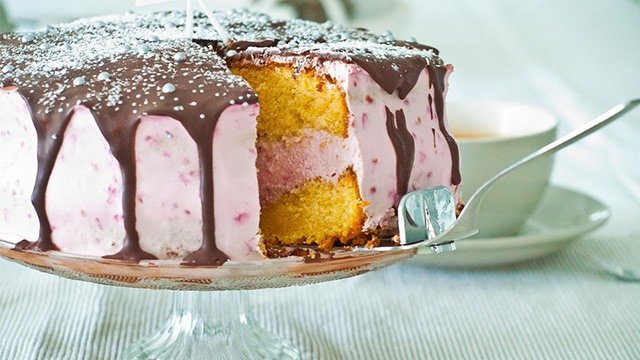 3 Ways to Easily Divide Your Cake Batter
Posted in:
Baking
ADVERTISEMENT - CONTINUE READING BELOW
Recommended Videos