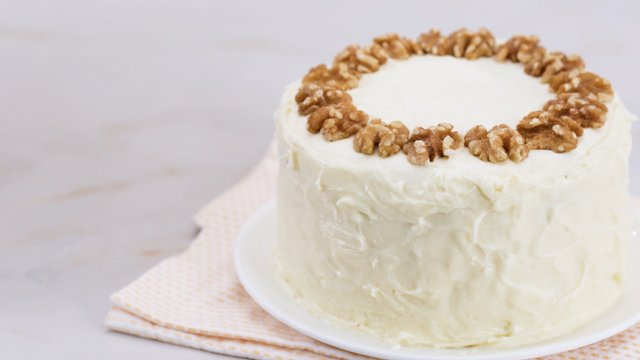 Carrot cake will always be a classic dessert: it has carrots, walnuts, spices, and a luscious cream cheese frosting. This is the cake that made cream cheese frosting a crowd favorite even before the red velvet became popular.
Have a taste of this and find out why this veggie-based cake was—and still is—a timeless favorite.
Classic Carrot Cake
Takes 50 minutes plus cooling and chilling
Makes 1 6-inch cake
4 large eggs
2 cups sugar
1 1/4 cups oil
2 cups carrots, finely grated
2 cups all-purpose flour, sifted
1/2 teaspoon ground cinnamon
2 teaspoons baking soda, sifted
1 1/2 teaspoons salt
For Cream Cheese Frosting:
1/4 cup butter
1 pack (225 grams) cream cheese, softened
4 cups powdered sugar, sifted
2 tablespoons fresh milk
1 teaspoon vanilla extract
1 Preheat oven to 350F. Lightly grease and line with parchment paper 2 6-inch cake pans. Set aside.
2 In the bowl for a mixer with beater attachment, beat eggs and sugar until lightened. Pour in oil and beat until incorporated. Add grated carrots and blend until mixed.
3 Add flour, cinnamon, and baking soda over carrot mixture. Sprinkle in salt. Gently beat ingredients until just mixed. Scrape the bottom and sides with a silicone spatula, and gently beat again.
4 Divide batter between the two prepared pans. Place pans in the oven and bake until a toothpick inserted into the center of each emerges cleanly. Remove from oven and cool completely on a wire rack.
5 Meanwhile, make cream cheese frosting: In the bowl for a mixer with the whisk attachment, cream butter and cream cheese until light and fluffy. Gradually add powdered sugar in batches, alternating with vanilla extract and milk, until all is mixed in and frosting is creamy. Frost cake as desired. Slice and serve.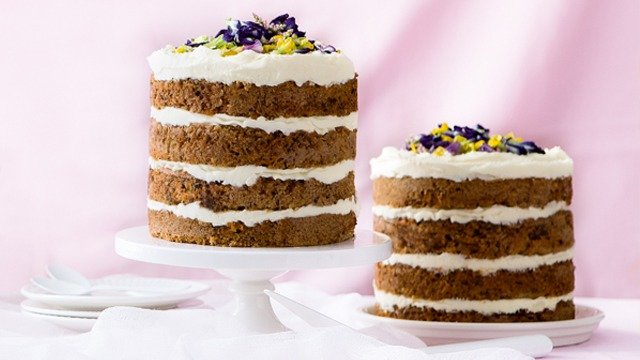 Carrot Cake with Cream Cheese Frosting
Posted in:
Recipe
ADVERTISEMENT - CONTINUE READING BELOW
Recommended Videos