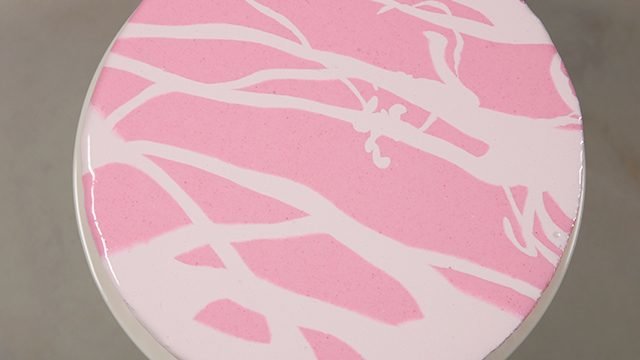 Have you ever seen one of those fancy-looking, super shiny, too-pretty-eat mousse cakes in your favorite hotel buffet, patisserie, or bakery? You can make your own homemade mousse cakes look just like them! This glaze is called a mirror glaze for it's smooth, shiny effect—and brought to you by the Filipino pastry chef behind Workshop, Le Petit Souffle, and Scout's Honor, Miko Aspiras!
6 tablespoons plus 2 teaspoons glucose
1/3 cup water
¼ cup plus 1 tablespoon condensed milk
¾ cup white chocolate couverture, chopped
1 In a sauce pot under low heat, simmer glucose, water, and condensed milk. Once it all comes together, take it off the heat immediately. Do not let the mixture boil.
2 Place white chocolate in a bowl, pour in hot liquid mix, and stir until chocolate is completely dissolved.
3 Pass the mixture through a sieve or strainer.
4 Place a quarter of the mixture into a separate bowl and set aside. Use pink gel food coloring to color the rest of the glaze. Keep the glaze's temperature at 37 to 40°C.
5 Place your frozen cake on a wire rick over a baking tray. Pour the pink glaze onto the frozen cake, covering the top and sides of the cake. Pour the white glaze over the pink glaze to create a marbled effect.
6 Let the excess glaze drip, and place the cake inside the chiller to let the glaze set.
Chef Miko's mirror glazing tips for success:
1 Make sure the cake or mousse is totally frozen solid before glazing.
2 The ideal temperature of the glaze is 37- 40°C, or a tad hotter than your body temperature.
3 Let the excess glaze drip, then place the cake inside the chiller to set the glaze and for the frozen cake to thaw out at least 2 hours before serving.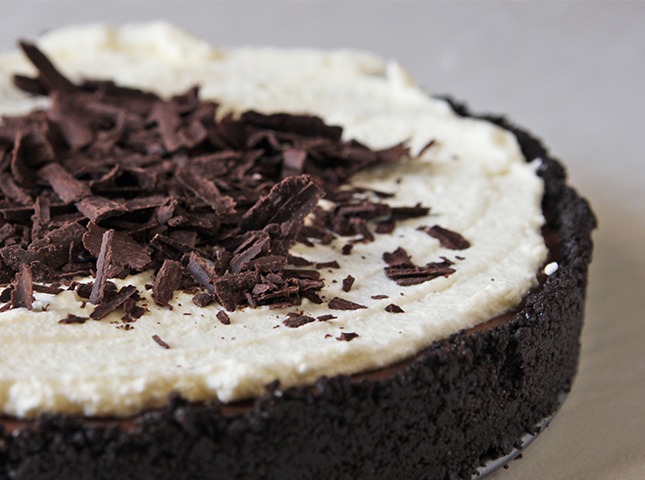 WATCH: How to Make No-Bake Mocha Mousse
Posted in:
Prepping