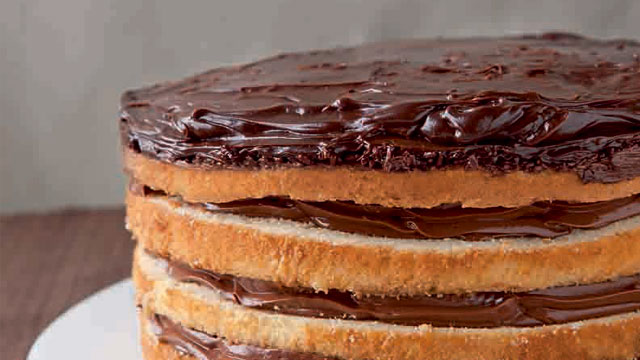 Naked cakes, despite the lack of both a crumb coat and smooth finish, have become all the rage for their rustic, homey, and effortless looks. The best thing about them? They require minimal to no prep, and are now the norm for gorgeous cakes.
Here are a few tips to keep in mind when making a naked cake:
1 Trim cake layers to keep them even.
Since there will be no outer layer of icing to cover up all the little imperfections and cracks that could happen while baking your cake, keep each layer neatly trimmed and even for stacking.
2 Use a syrup or milk soak.
Make a quick soak to brush over your cake layers to keep them moist. Naked cakes dry up a little quicker because their sides are exposed.
3 Flip a cake layer upside down for a perfectly flat top.
Level out your naked cake by flipping the very last layer upside down. This way, you will have a perfectly flat surface.