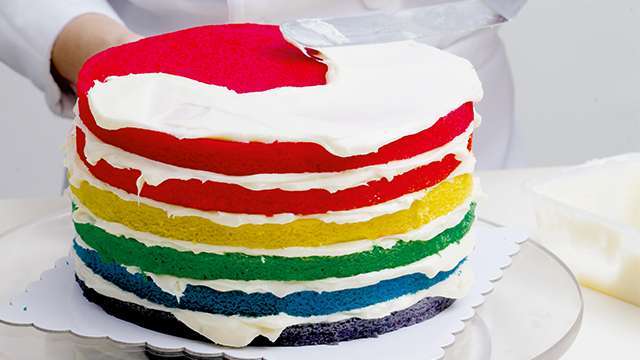 Now that summer is just around the corner, it's the perfect time to whip up a dessert that is just as vibrant and beautiful: a layered rainbow cake! Get the kids involved while baking and frosting it. Spending time together in the kitchen is one of the best ways to squeeze in some fun quality time with the family.
Here's a rundown of the process of making this cake in detail. It may take some time and patience, but it will definitely pay off.
Rainbow Cake Recipe
Serves 8 to 10 people
2 2/3 cups corn oil
2 2/3 cups sugar
4 large eggs
2 teaspoons vanilla extract
4 cups all-purpose flour
2 tablespoons baking powder
1 1/2 teaspoons baking soda
1 1/2 teaspoons salt
1 1/2 cups buttermilk
Liquid food coloring in red, blue, green, and yellow
3 (226-gram) bars cream cheese, softened
1 1/2 cups butter, cubed and softened
2 teaspoons vanilla extract
5 cups confectioners' sugar, sifted
1 Make the cake: Preheat oven to 350°F. Line, grease, and fl our 6 (9-inch) round pans; set aside.
2 In the bowl of an electric mixer fitted with the paddle attachment, mix oil and sugar on medium speed.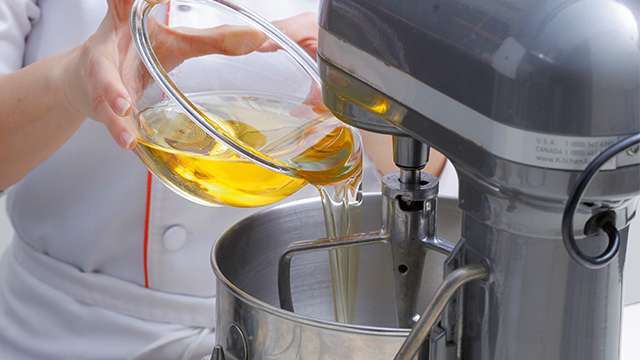 3 Add eggs one at a time, mixing after each addition. Add vanilla extract; mix then reduce speed to low.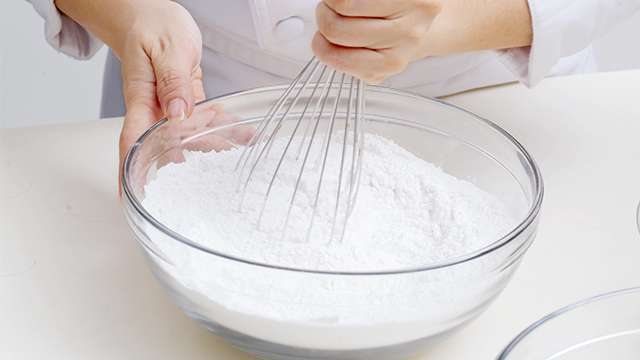 4 Sift together flour, baking powder, baking soda, and salt in a bowl. Whisk to combine.
5 Gradually add fl our mixture to egg mixture, alternating with buttermilk. Mix just until combined.
6 Divide batter equally into 6 portions and pour into 6 separate bowls.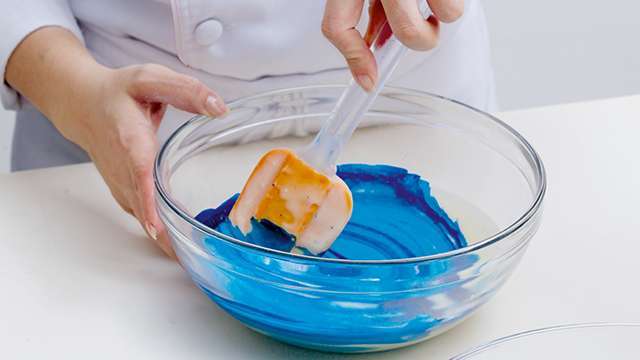 7 Add food coloring to each portion using a medicine dropper. In the fi rst bowl, add 9 drops red food coloring and 6 drops blue food coloring to make the violet layer. Mix until batter is evenly colored and pour into prepared pan. Repeat process with remaining bowls and pans. Use 12 drops blue food coloring for blue layer, 12 drops green food coloring for green layer, 12 drops yellow food coloring for yellow layer, 12 drops yellow food coloring and 4 drops red food coloring for orange layer, and 18 drops red coloring for red layer.
8 Bake in the preheated oven for 16 to 18 minutes or until a toothpick inserted in the center of each cake comes out with a few crumbs.
9 Cool pans completely on a wire rack before frosting.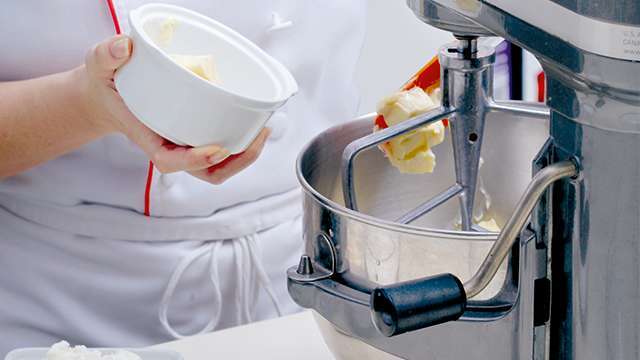 10 Make the frosting: In the bowl of an electric mixer fitted with the paddle attachment, beat cream cheese and butter on high speed until smooth and fluffy.
ADVERTISEMENT - CONTINUE READING BELOW
Recommended Videos
11 Add vanilla extract. Reduce speed to low and gradually add sugar, ½ cup at a time. Mix until smooth and well combined.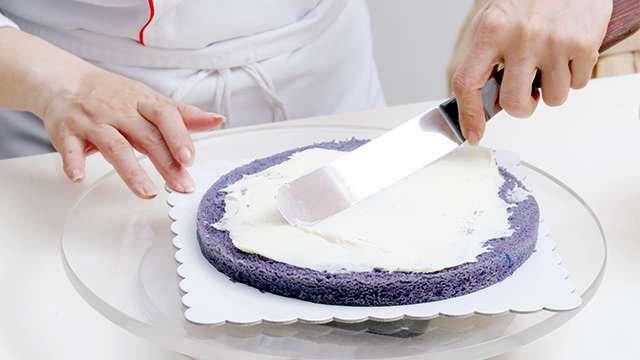 12 Unmold violet cake and place on a cake board. Spread top evenly with about ½ cup frosting. Repeat process with blue, green, yellow, orange, and red layers. Refrigerate until set, about 2 hours.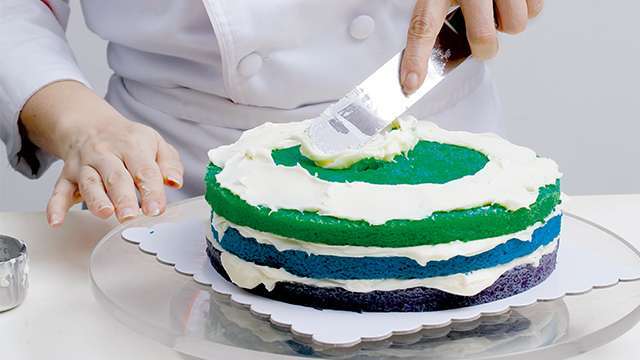 13 Dress cake by spreading frosting on the top and sides.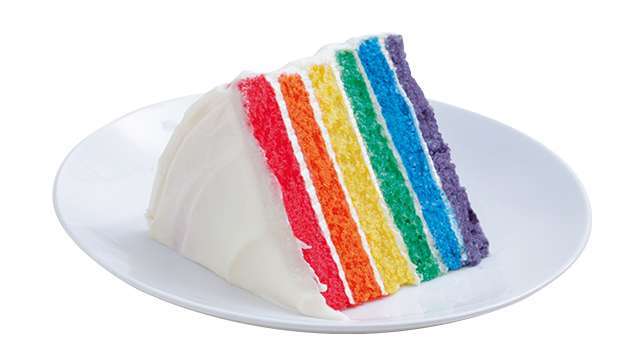 14 Slice and share with all your friends and family!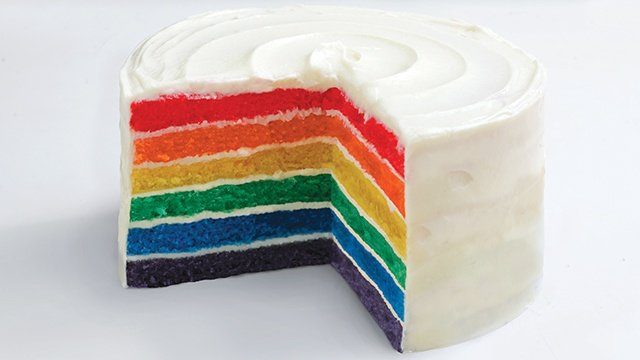 Rainbow Cake Recipe
Posted in:
Recipe
*Recipe originally published in the April 2016 issue of Yummy magazine. Minor edits have been made by Yummy.ph editors.