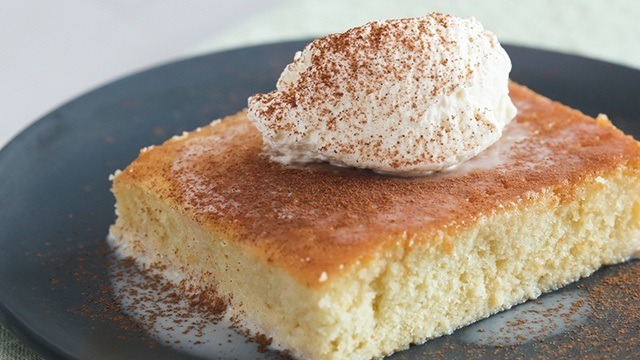 "Tres leches" simply means three kinds of milk and this simple cake recipe isn't as difficult to make as it sounds. Full cream milk, condensed milk, and evaporated milk are used to make this soft and moist cake.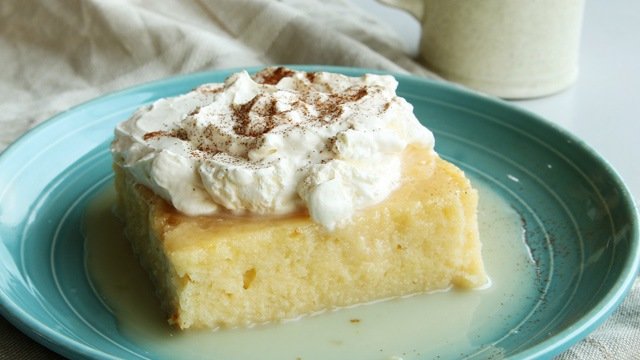 Tres Leches Cake Recipe
Posted in:
Recipe
The moist butter cake is soaked with milk sauce overnight, plus more milk is added
on top upon serving. Whipped cream is usually used to top this luscious, creamy cake but you can get adventurous or personalize it to your liking: cinnamon to add flavor, top with caramel sauce, dulce de leche, or sliced fruits. You can get as simple or as fancy as you want!
ALSO READ: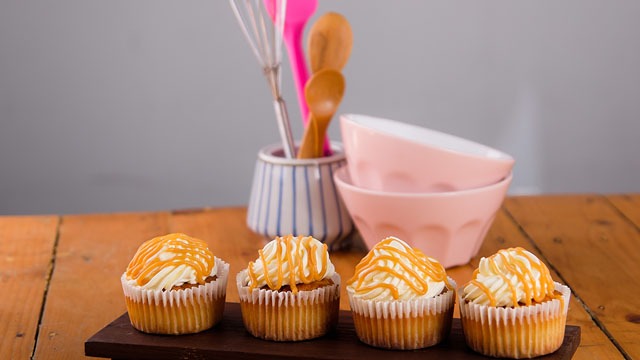 Tres Leches Cupcakes Recipe
Posted in:
Recipe