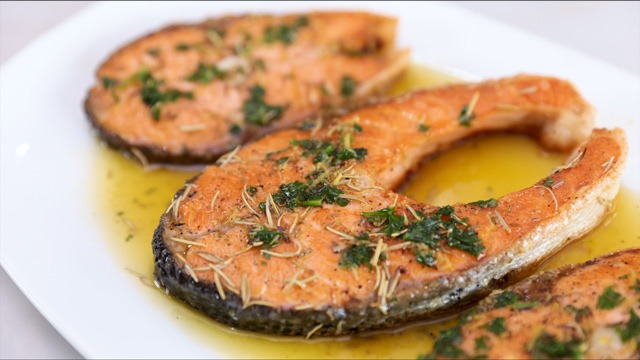 Every celebration needs a stellar seafood dish and this easy-to-make baked salmon fits the bill. All you need are a few ingredients and a delicious buttery sauce to put it all together. A great-tasting dish doesn't need to take hours to make!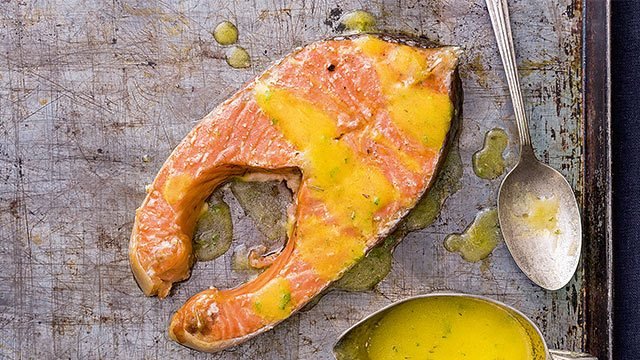 Baked Salmon with Herbed Butter Recipe
Posted in:
Recipe
Here's a cooking tip: When searing the salmon, make sure to wait for it to gently cook before flipping to cook the other side. Make the sauce when it's almost done cooking so you get warm, delicious buttery sauce to pour over the flaky fish.
MORE RECIPES TO TRY: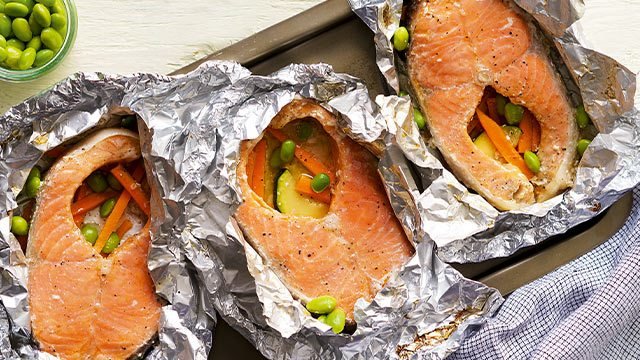 Baked Salmon Packet Recipe
Posted in:
Recipe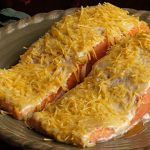 Cheesy Baked Salmon Recipe
Posted in:
Recipe