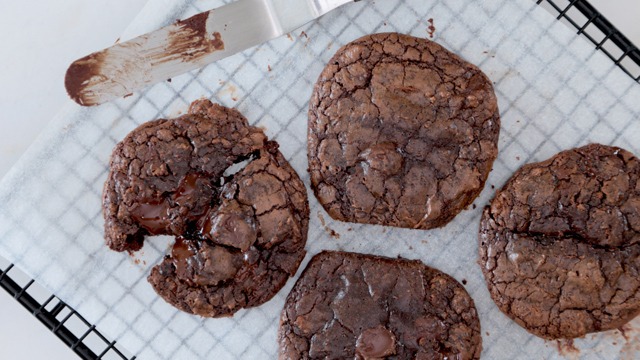 This brownie cookie recipe is fudgy, loaded with chocolate, and sports that crinkly top that you want in a brownie but in cookie form. 
How did we do it?  
The fudgy brownie batter is first chilled and then rolled into balls so it can hold its own without a pan to hold it up into bars. The trick to any brownie to get that distinctive crinkly top is really preheating your oven. That burst of heat when you place your baking pan into the hot oven is what will give your brownies that crinkly top.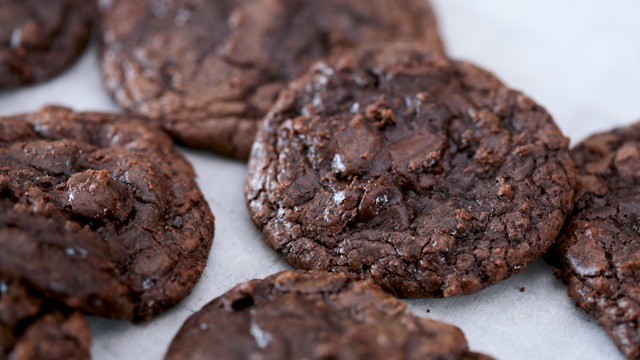 With this tip in mind, this brownie cookie recipe is just a few steps away from being your next favorite kind of cookie. 
Brownie Cookies Recipe 
Takes 30 minutes plus chilling  
Makes 24 cookies 
1 cup dark chocolate, cut into pieces
1/4 cup unsalted butter
2 large eggs
1/2 cup white sugar
1/4 cup brown sugar
1 tsp vanilla extract
1/4 tsp salt
1/2 cup all-purpose flour
2 tablespoons cocoa powder
1/2 teaspoon baking powder
1 cup semi-sweet chocolate chips
1 In a large heatproof bowl, melt chocolate and butter over a double boiler or in the microwave in 15-second increments, stirring often to make sure chocolate doesn't burn. Set aside to cool.
2 In a large bowl, beat sugars, eggs, and vanilla extract together until light and fluffy. Fold in the chocolate mixture.
3 In a bowl, sift flour, cocoa powder, baking powder, and salt. Fold dry ingredients into the wet mixture. Stir in the chocolate chips until combined.
4 Cover and place in the refrigerator for at least 2 hours or the freezer for an hour or until mixture is firm.
5 Pre-heat oven to 350 degrees Fahrenheit (180 degrees C). 
6 Line baking sheet with parchment paper. Scoop the dough and place onto baking sheet, spacing dough balls at least 2-inches apart.
7 Bake for 8 to 10 mins until the top starts to crack. Let the cookies cool and transfer into seal tight containers. Can be kept in the refrigerator up to a week.
For more brownie and cookie recipes, check these articles for your next baking project: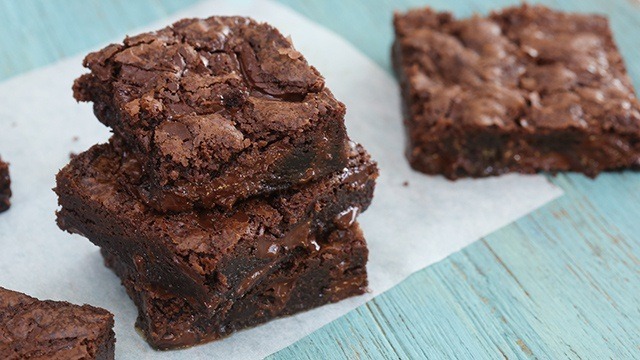 WATCH: How To Make Fudgy Brownies
Posted in:
Baking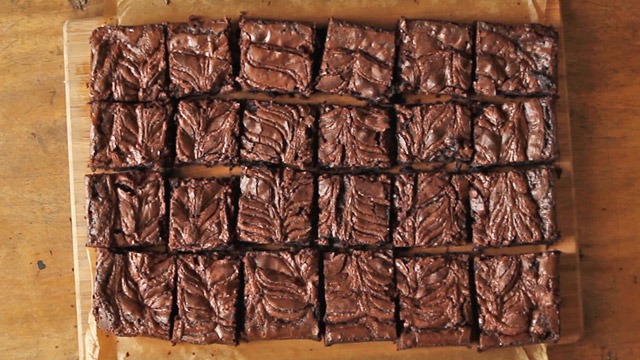 WATCH: How to Make Nutella Brownies
Posted in:
Baking
ADVERTISEMENT - CONTINUE READING BELOW
Recommended Videos