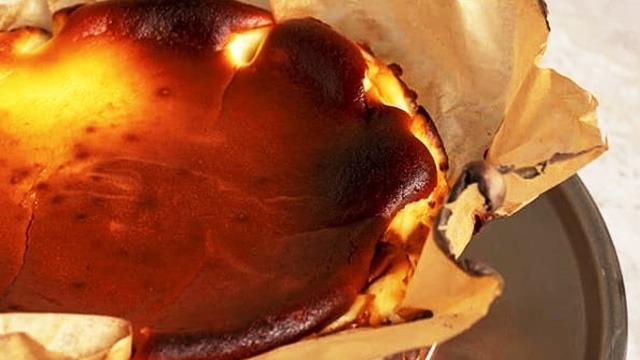 If you're looking for a cheesecake that won't fail, this might be the cheesecake recipe you need. This is known as the Basque cheesecake, a cheesecake that looks like it's a failure because of the burnt top but is actually perfect burnt as it is. It's also so easy to make and is almost fool-proof, too. 
This crustless, burnt cheesecake originated from a bar called La Vina in Donostia-San Sebastian in Basque Country, Spain. Known as the Tarta de Quezo, this cheesecake is allegedly one of its specialties. The tops and sides are burnt but the inside is where the magic happens. It's a rich, decadent slice of creamy cheese that's a cross between the texture of the fluffy, chiffon cake-like Japanese cheesecake, and a classic cheesecake with its smooth and rich texture. You might be surprised that it's actually a light cheesecake compared to the heavy and dense American-style cheesecakes that are more common.  
This cheesecake is meant to be all cheesecake so there is no crust. It's also a cheesecake that features only five ingredients: cream cheese, heavy cream, sugar, flour, and eggs. The main ingredient is the cream cheese so anyone who is not confident about making this recipe needs to understand that this needs a lot of cream cheese. This cheesecake is meant for when you're ready to invest the money for all that cream cheese and the time and effort to make this amazing 5-ingredient cheesecake recipe right. It has a few technical tips that you need to follow but overall, it's one of the easiest and also the most delicious cheesecake you may ever make at home.  
Here are the tips you need to know before starting your burnt cheesecake recipe: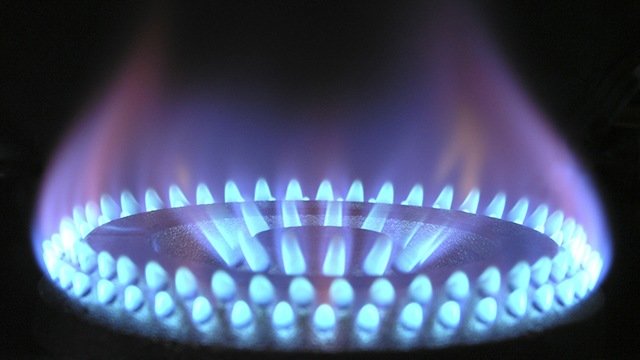 1 Use high heat. 
Unlike most baked cakes and especially cheesecake recipes, the burnt cheesecake is baked at a whopping 400 degrees F (205 degrees C) preheated oven. This is one of the big reasons why the cheesecake is burnt on top. The other reason why this high heat is so important is for the lift and rise of the cheesecake batter and it will rise quite high before it has a chance to settle and be the cheesecake that we know.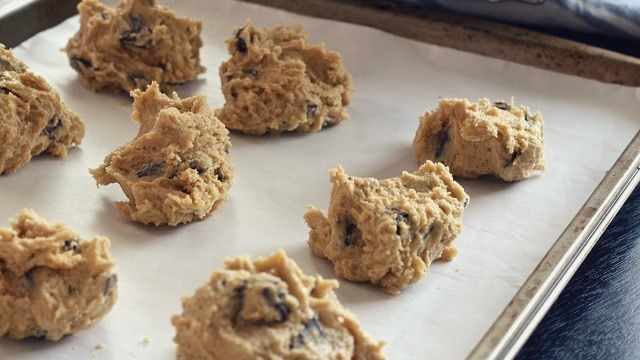 2 Use only parchment paper.  
Do not under any circumstances use wax paper. Wax paper, as it says in its name, contains wax which is what candles are made of. This wax-coated paper is not meant for baking. The wax on these sheets will melt in the oven and make your cheesecake and anything else you placed on it inedible.
Also known as baking paper, parchment is made nonstick because of the super thin layer of silicone which is heat resistant and will not melt in the oven. When you see that your parchment paper is browning is not because the silicone is melting or reacting to the heat. It's the paper that's reacting to the heat. 
That being said, despite the parchment paper being nonstick, you will need to at least butter or oil the pan before stuffing the parchment into the pan so it can stick. You will also need to trim or fold down the parchment that sticks up so it doesn't burn as your cheesecake bakes.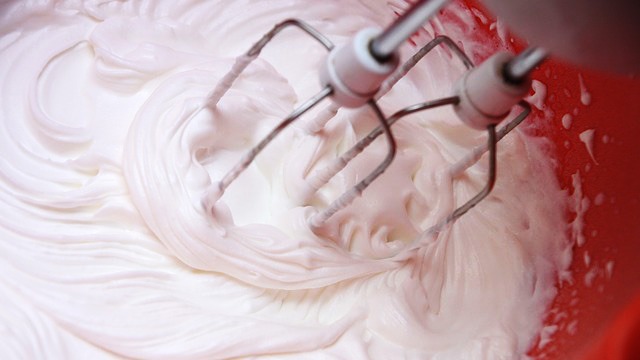 3 Beat the eggs well. 
This cheesecake relies on a lot of eggs. However, it's the eggs that make this cheesecake not only light and fluffy, but is also responsible for the browning on top and the lift and rise of the cheesecake. So the tip here is to beat the eggs well after each addition. This will give your cheesecake the rise and the fluffiness it needs. 
ADVERTISEMENT - CONTINUE READING BELOW
Recommended Videos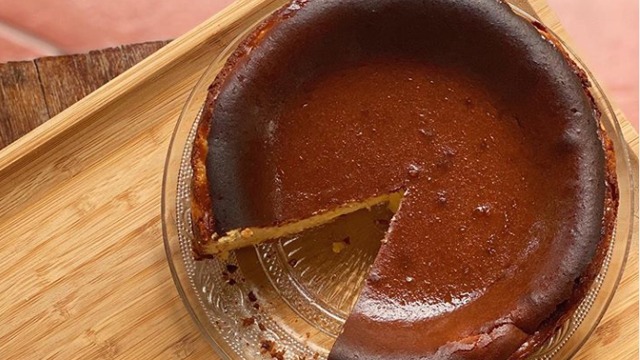 4 Let it burn, but not too burnt. 
The tops will brown until it's darker than you might be comfortable with but this is the way of the burnt cheesecake. However, if you find that the tops are turning too dark, feel free to place a sheet of aluminum foil over the top so that it doesn't burn any further. 
However, if you find that the tops are not brown enough, you can place your cheesecake closer to the top burner or just turn the broiler function of your oven on (Only the top heating element should be turned on.) and broil the top until satisfactorily browned.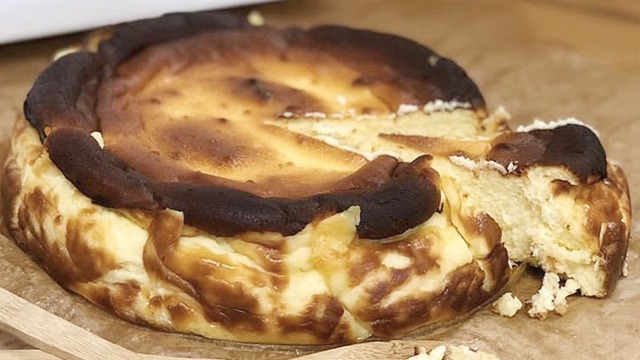 5 Let it cool completely.  
You're looking for a deep dark color on top but you're also looking for a good jiggle when you take it out. However, you need to be patient and allow the cheesecake to cool completely before slicing. For this cheesecake, you can hold off until the cheesecake is room temperature instead of chilling it overnight as you normally would with a traditional American cheesecake. 
Are you excited to try these tips and the tricks when baking your own Basque-style cheesecake?  
ALSO READ: 
***
Thinking about what to cook next? Join our Facebook group, Yummy Pinoy Cooking Club, to get more recipe ideas, share your own dishes, and find out what the rest of the community are making and eating!
Got your own version of the classic dishes? Pa-share naman! Get your recipe published on Yummy.ph by submitting your recipe here!