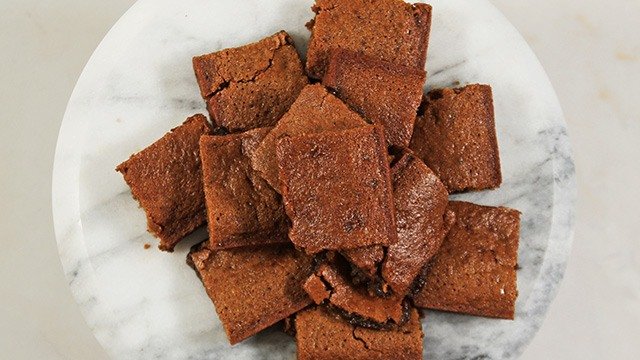 Buttery with rich dark caramel notes from the muscovado sugar?this is what distinguishes these fudgy squares from its cousins.
TIP: Too dark? Swap regular brown sugar for the muscovado.
Takes 30 minutes
Makes 16 squares
1/2 cup butter
1 cup muscovado sugar
1 large egg
1 tablespoon vanilla extract
1 cup all-purpose flour
1/8 teaspoon salt
1/2 teaspoon baking powder
1/8 teaspoon baking soda
1 Preheat oven to 350°F. Lightly grease an 8-inch square baking pan. Line with parchment paper if desired. Set aside.
2 Place butter and muscovado sugar in a microwave-safe bowl. Microwave on high for 1 minute, or until butter is melted. Remove from oven, and stir to mix sugar and butter.
3 Break egg into the bowl, and blend together with a silicone spatula. Stir in vanilla extract.
4 Dump in flour, salt, baking powder, and finally, baking soda. Stir until just mixed.
5 Pour into an 8×8-inch baking pan greased with oil, and bake for 20 minutes or until edges are firm and middle is soft but bounces back when lightly pressed. Do not overbake. Remove from oven, and cool on a rack before slicing into squares and serving.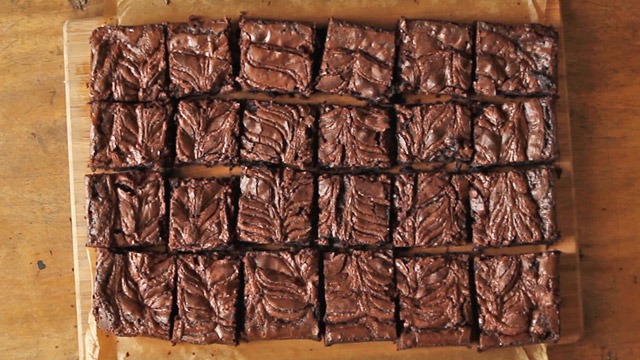 WATCH: How to Make Nutella Brownies
Posted in:
Baking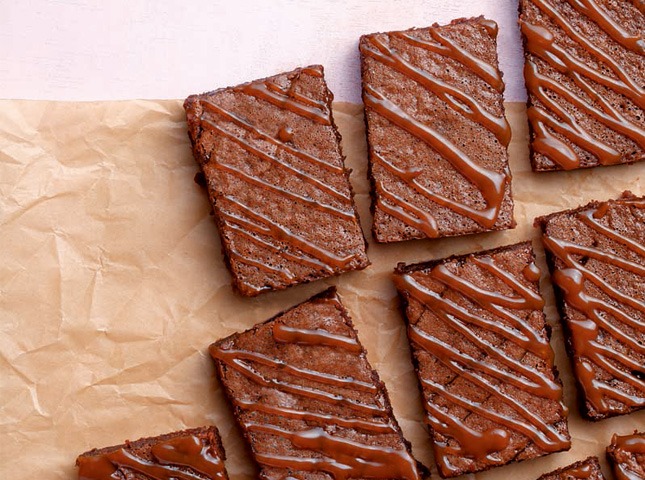 8 Tips to Baking Really Great Brownies
Posted in:
Baking