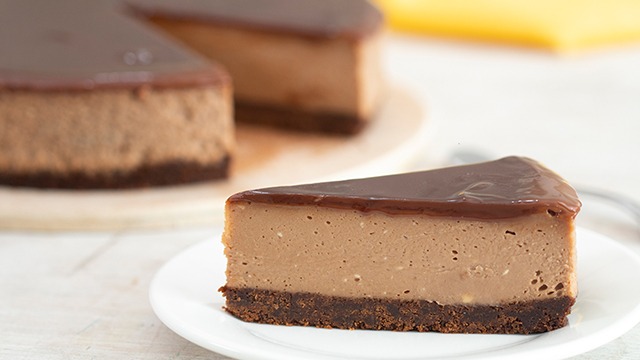 Cheesecakes may be the creamiest cake you will ever taste. The cheesecake takes cream cheese frosting and elevates it, turning it into a dessert a lot of people have come to love.   
READ THESE: MORE ARTICLES ON CHEESECAKES 
The cheesecake is rich, decadent, and ultra creamy. It is made mostly with softened and whipped cream cheese, but depending on the recipe you decide to make, it can be mixed with either all-purpose cream or sour cream to make it even richer. Eggs make cheesecakes baked while gelatin or other stabilizers transform it into a no-bake version. 
Whether it's a baked or no-bake version, the cheesecake may be delicious on its own but it can be made even more delicious and irresistible if you add another flavor to the mix. You can simply top it off with pie filling such as a blueberry or strawberry topping but if you want to really make it more flavorful, you have to mix it into the cream cheese batter. 
Here are flavorful ideas you can try the next time you make cheesecake and want to make it different: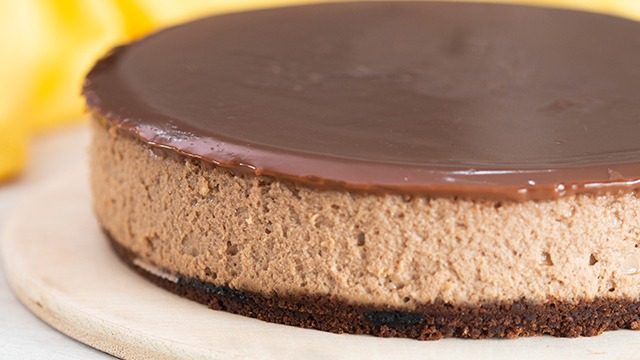 1 Add Nutella.  
This Nutella cheesecake recipe has a glossy Nutella cream on top and a chocolate graham crackers as the crust. If you love the taste of this popular hazelnut and chocolate spread, this cheesecake is the flavor you want to try.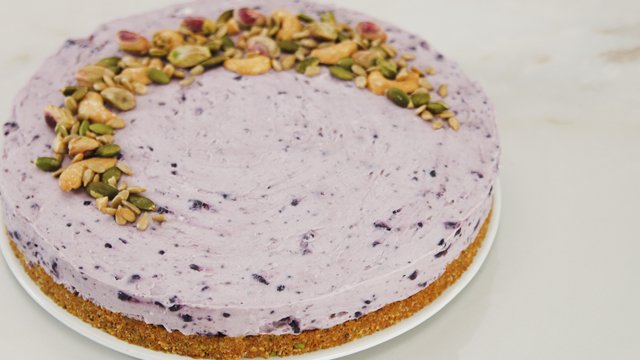 2 Beat in ube halaya.   
Ube is currently one of the most popular flavors for anything dessert. It's just right that cheesecake can be ube-flavored, too! This version is a no-bake version but doesn't need any gelatin to keep it thick enough to hold its shape. In fact, since ube halaya is a thick paste, it helps make the whipped cream cheese stiff enough when chilled.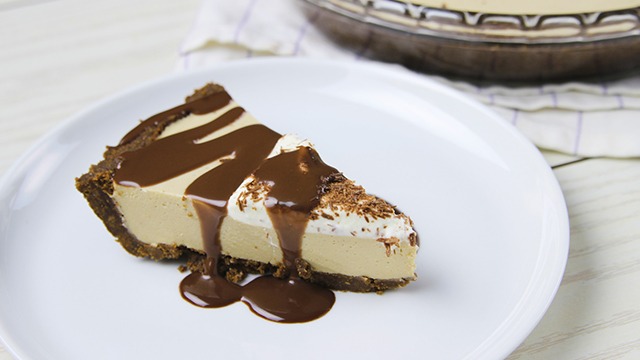 3 Make it taste like your favorite coffee. 
If you love coffee too, why not add coffee flavors to cheesecake? A cappuccino made with espresso and topped with a steamed and very frothy milk on top with a sprinkle of either cocoa powder or ground cinnamon. If this coffee beverage is one of your favorite coffee shop orders, you can add those flavors to a cheesecake to make it the perfect pairing for a hot cup.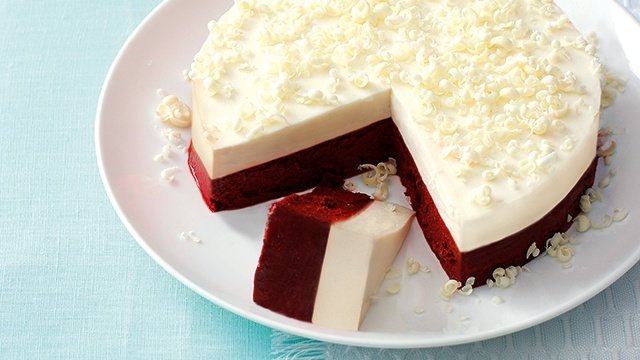 4 Go for a classic flavor like red velvet. 
If you love the taste and texture of red velvet cakes, maybe it's time to discover how decadent a cheesecake would be if it was colored red, too. You can make a red velvet cheesecake recipe but why stop there? Make it even more decadent by topping that red velvet cheesecake with a layer of a plain cheesecake so you don't have to decide which is your favorite. You can choose both if you make this two-layered cheesecake!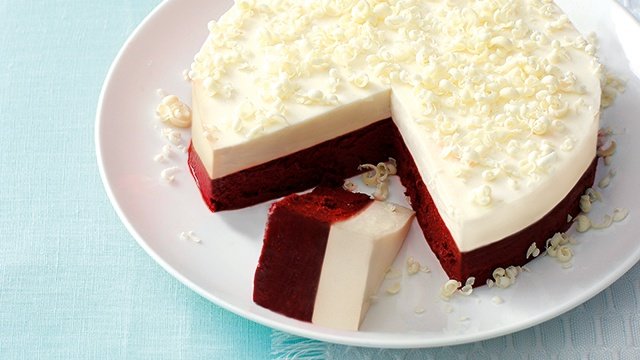 Red Velvet Cheesecake Recipe
Posted in:
Recipe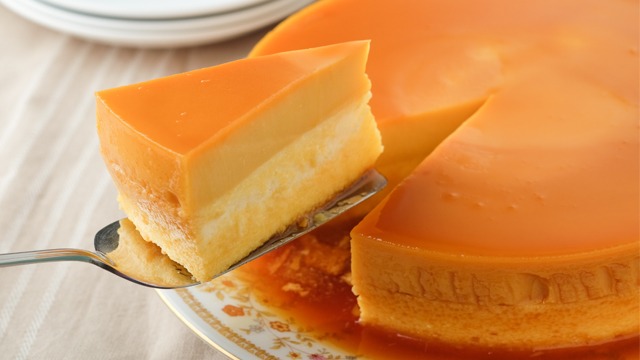 5 Top a fluffy cheesecake with a leche flan. 
A custard cake or leche flan cake is a simple chiffon cake baked with a custard or leche flan layer. The result, when successful, is one of the most beautiful and delicious cakes you might taste. To make it super delicious, a fluffy cream cheese-cake or the Japanese-style souffle cheesecake is topped with leche flan. This combo is the highly-addicting mash-up of your leche flan and Japanese cheesecake dreams.
ADVERTISEMENT - CONTINUE READING BELOW
Recommended Videos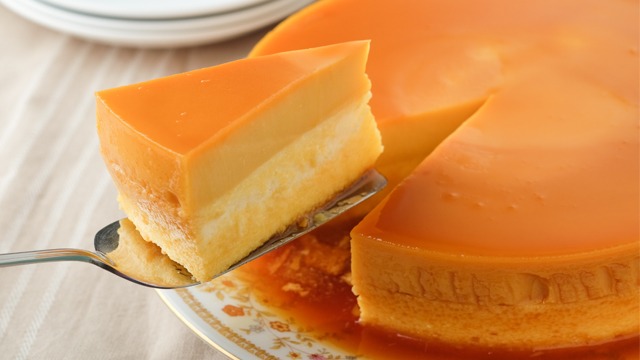 Leche Flan Cheesecake Recipe
Posted in:
Recipe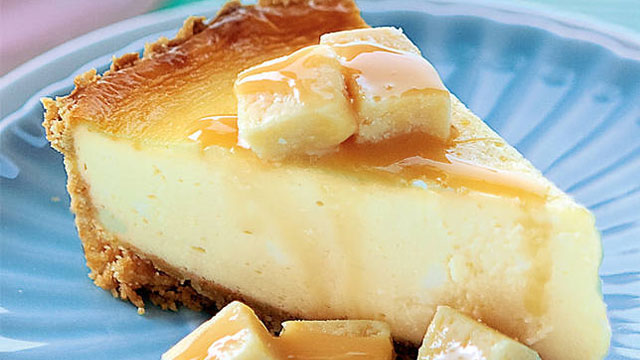 6 Make it super milky. 
Pastillas and dulce de leche are both super milky and sweet confections. Both can be made with sweetened condensed milk. Now imagine this sticky milky caramel in a cheesecake and you know it's going to be super delicious. Serve this sweetened, milky cheesecake with more pastillas bits and a drizzle of more dulce de leche and you've got one alluring dessert plate.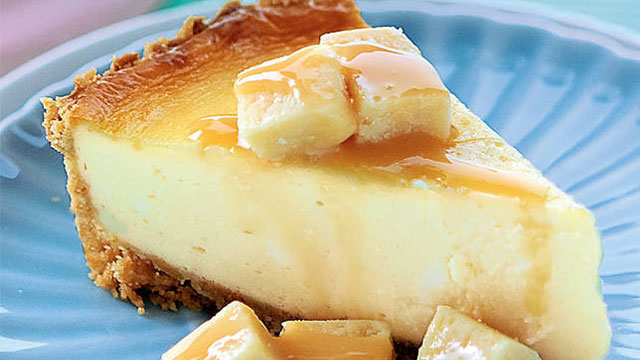 Pastillas Dulce de Leche Cheesecake Recipe
Posted in:
Recipe
READ THESE: MORE ARTICLES ON CHEESECAKES 
What cheesecake flavors do you want to put in your version? 
ALSO READ: 
***
Thinking about what to cook next? Join our Facebook group, Yummy Pinoy Cooking Club, to get more recipe ideas, share your own dishes, and find out what the rest of the community are making and eating!
Got your own version of the classic dishes? Pa-share naman! Get your recipe published on Yummy.ph by submitting your recipe here!