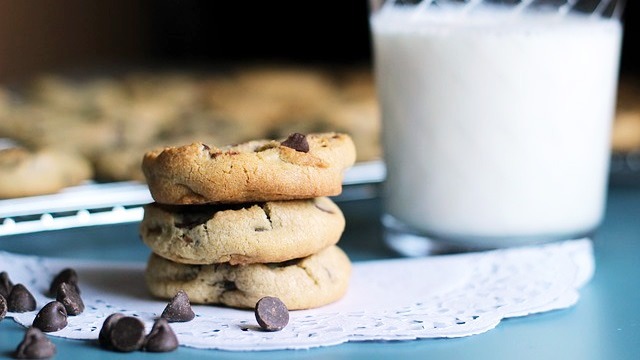 Updated on April 30, 2023 by Camille Georgia Uy.
Chocolate chip cookies are an easy favorite. It's got that vanilla-infused cookie base with its caramel notes and it's studded with chocolate chips. If you use chunks or even buttons, you get mini pools of melted chocolate.
You can easily eat more than one cookie if you're a cookie monster but if your aim is to make it a heartier cookie, there's an easy way to do that: add oatmeal.
What kind of oatmeal can you add to a chocolate chip cookie?
Oatmeal is a versatile ingredient, especially for cookies. There are two ways to make any cookie into an oatmeal cookie: stir it right in or finely grind it before adding it to the mix. This however is dependent on the kind of oatmeal you use. There are at least three kinds of oatmeal readily available in markets: instant oatmeal, quick-cooking oatmeal, and rolled oats.
1 Do not use instant oatmeal and steel-cut oats.
Avoid using instant oatmeal and steel-cut oats in any cookie recipe, including the no-bake versions. Why? Instant oatmeal isn't meant to be cooked. It's precooked, which is why boiling water will soften it in a few minutes. This is great for quick breakfasts and snacks, but the way it's been processed will result in a gummy and dense cookie that you won't find appetizing to eat.
2 Use quick-cooking oatmeal or rolled oats.
You want to use either quick-cooking oatmeal or rolled oats for cookies. Quick-cooking oats are less processed but yields a better-textured cookie while rolled oats give you the chunkiness that you might be looking for in an oatmeal cookie.
Whether you love oatmeal cookies with chocolate chips or chocolate chip cookies with oatmeal, you can just as easily fall in with this combination! If you're not sure how to add oatmeal into existing chocolate chip cookie recipes, don't worry: we've got tips!
Here's how to to make almost any cookie recipe into an oatmeal chocolate chip cookie recipe:
1 Stir oatmeal into the dough.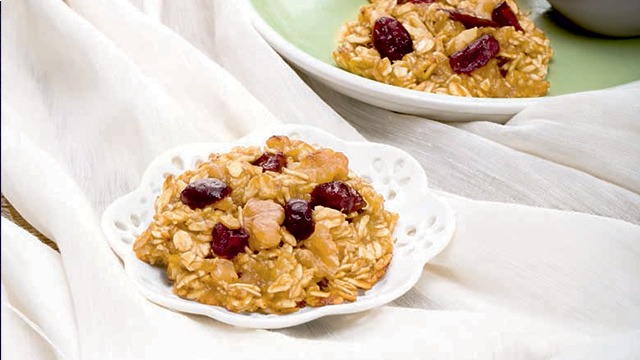 If you have just made your cookie dough, you can easily stir in either quick-cooking or rolled oats. You can stir in as much as 2 cups oatmeal or oats to the dough. You want to add just enough to keep the cookie dough from becoming too stiff and ruining the texture of the final cookie. You also don't want to add too little that you're left guessing if there is any oatmeal at all!
If you're adding quick-cooking oatmeal, you can add as little as 1 cup up to 2 1/2 cups. Even 1 cup is a good hearty amount to add. If you're using rolled oats, you can add more as this will not affect the cookie dough's texture as much as quick-cooking oatmeal will. Instead, it will make a chunkier cookie in the end.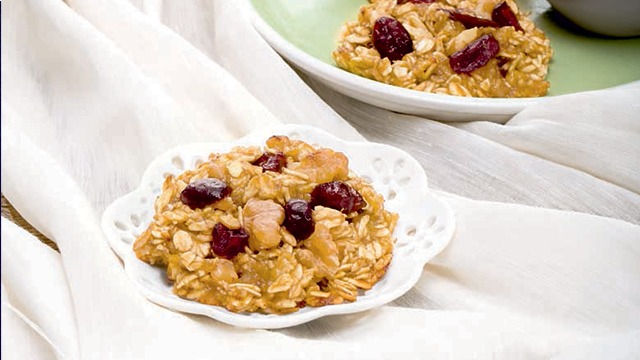 Banana Oatmeal Cookies
Posted in:
Recipe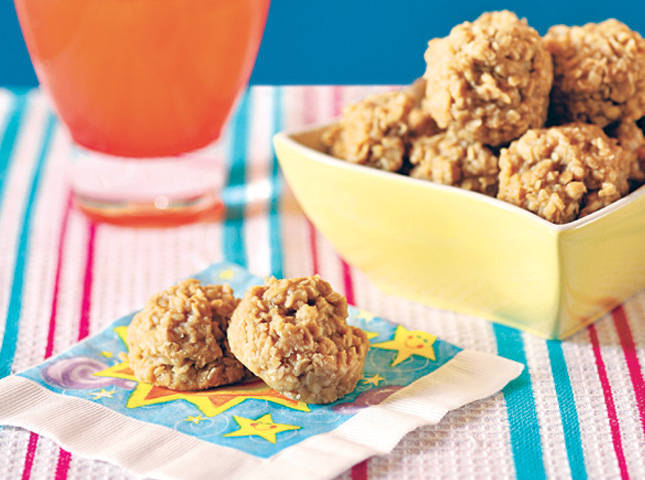 No-Bake Oatmeal Drops
Posted in:
Recipe
2 Make oatmeal flour.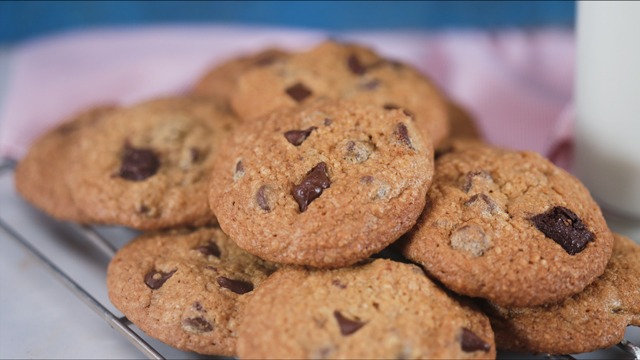 The other way is to finely grind the oatmeal. You can do this with either kind of oats. The quick-cooking oatmeal or rolled oats can be turned into a powder or oatmeal flour by grinding it in either a blender or food processor. The result is a chocolate chip cookie with oatmeal that you might never know if you didn't make it at home!
Here's how to do it: In a food processor, process the oats until finely ground. (You may need to do this in smaller batches if using a blender.) Transfer to a large bowl. Sift if desired to remove any large pieces that didn't become ground as finely.
You can even use this oat flour in place of wheat flour for a gluten-free flour option.
***
Thinking about what to cook next? Join our Facebook group, Yummy Pinoy Cooking Club, to get more recipe ideas, share your own dishes, and find out what the rest of the community are making and eating!
ADVERTISEMENT - CONTINUE READING BELOW
Recommended Videos
Got your own version of the classic dishes? Pa-share naman! Get your recipe published on Yummy.ph by submitting your recipe here!