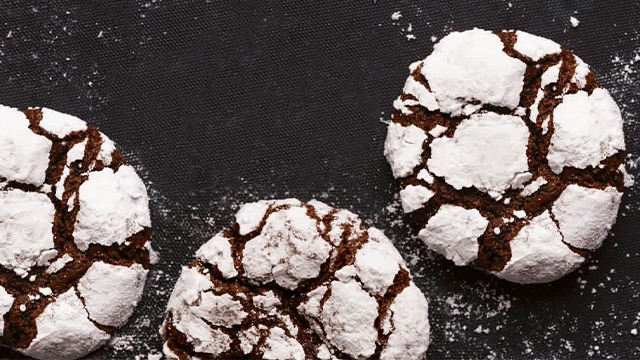 Thick, moist chocolate crinkles are characterized by the cracks on the outer layer of the cookie—thickly coated in powdered sugar and with a tell-tale crunch that tells you how you're about to get lost in its fudgy center.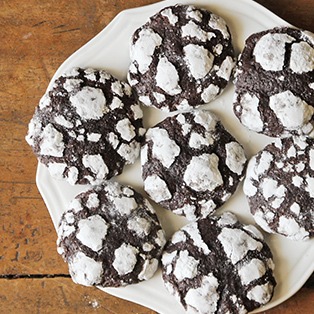 WATCH: How to Make Chocolate Crinkles
Posted in:
Baking
Here's how to make sure you get those signature cracks right every time you bake a batch of chocolate crinkles.
1 Let the dough rest.
Refrigerate the dough for at least 1 hour to let all the flavors come together and so that it firms up a little bit more. Firm dough makes for easier shaping and rolling.
2 Be generous with the powdered sugar.
Ideally, you'd want a thick coating of sugar to get those cracks on the surface. Roll out the firm, refrigerated dough until it has a thick, even coating of sugar and bake as soon as possible, before the sugar is absorbed by the moist dough.
3 Remember to preheat the oven.
Placing the dough in a hot oven allows the cookie to expand quickly, making sure that the cracks come out perfectly!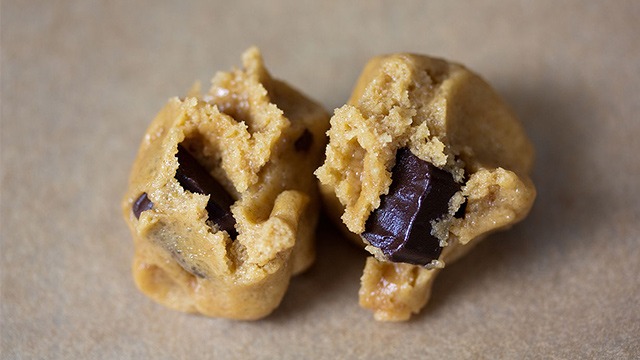 3 Essential Steps to Baking Chewy Cookies
Posted in:
Baking