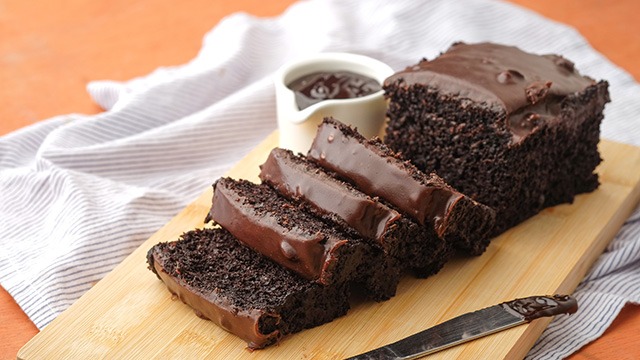 Chocolate frosting can be the easiest frosting you will ever make! You only need two ingredients to make this wonderfully delicious but still decadent frosting. However, since there are only two ingredients, it's easy to mess it up. 
You only need chocolate and cream to make this frosting.
To make sure you that you make this seemingly easy chocolate frosting is a cinch to make, here are a few frosting making tips that will help you do just that: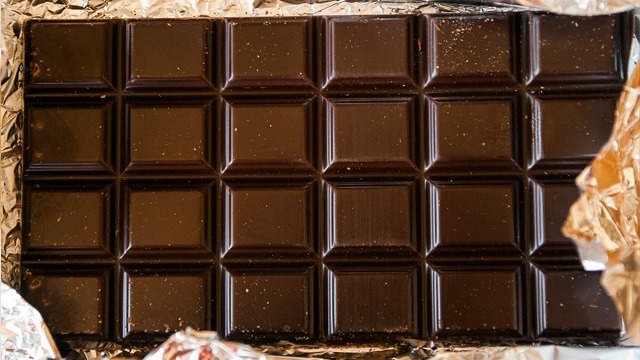 1 Choose a dark chocolate you like to eat.  
No, you don't need a percentage on your bar of chocolate to make a delicious chocolate fudge frosting. You can use a high percentage cacao if you have it but a good bittersweet, semi-sweet, or dark chocolate that you actually like to eat can be used for your frosting. That's because if you don't like the chocolate to begin with, there is little you can do to mask that flavor since it's the main ingredient. 
However, what you do need to pay attention to is the fact that you need to use dark chocolate, not milk chocolate. The key here is that there is no milk in your chocolate. That's because milk can make your chocolate burn easier. By using dark chocolate that has no milk in it, you prevent an accidental scorching of your chocolate.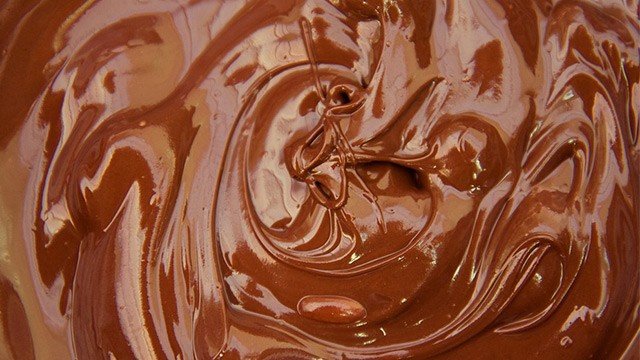 2 Melt the chocolate. 
There are actually three ways to melt chocolate, and you can either use a microwave or the stove to do this. Each way is actuall easy and the key is keep an eye on the chocolate to prevent it from burning, so read on to see how you want to choose to melt your chocolate: 
Melting chocolate using a microwave. Place 1 cup chopped chocolate or chocolate chips in a microwave-safe bowl. Place the bowl of chocolate in the microwave and heat it on High for 1 minute. Stir. If not completely melted, return it to the microwave and heat on High for 20 seconds. Stir again. Add the cream when melted. 
Melting chocolate using the stove. Place 1 cup chocolate in a heat-proof bowl and place it over simmering water in a saucepan or small pot heated over medium heat. Stir regularly to prevent the chocolate from scorching on the bottom. Keep stirring until the chocolate is completely melted. Stir in the cream when melted. 
Melting chocolate using the cream. Using either the microwave or the stove, heat the cream until it's about to boil. Small bubbles should start appearing on the surface of the cream and wisps of steam can also start rising from it. Once hot, pour it over the chocolate you placed in a heat-proof bowl. Let it stand for about 1 minute before stirring. Continue stirring until the chocolate is completely melted.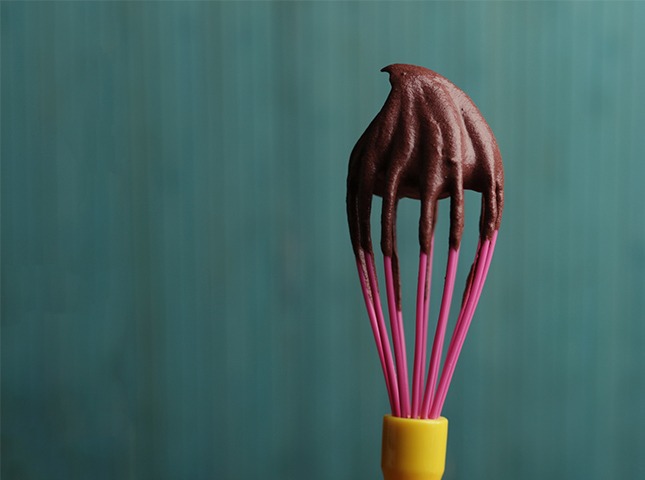 ADVERTISEMENT - CONTINUE READING BELOW
Recommended Videos
3 Use it while it's glossy. 
Once you've melted your chocolate and stirred in the cream, you're done making it. However, the tips don't end here. You have to use it, preferably, immediately before the chocolate sets again.
At this stage, the chocolate and cream have created a mixture that's glossy. That's your cue that it's still pliable and easy to use. When the ganache begins to lose its gloss, that's when you know you should either reheat it (Gently!) or quickly finish frosting.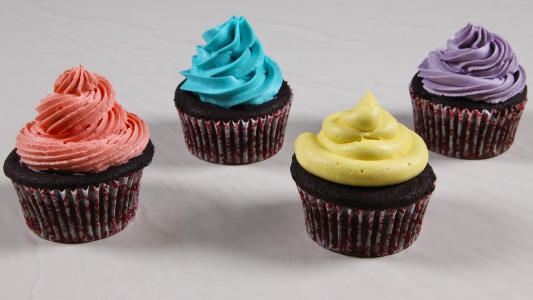 INFOGRAPHIC: Cupcake Frosting 101
Posted in:
Baking
Easy? Definitely! Delicious? Very. Just remember to keep an eye on that chocolate so it doesn't burn, and it will be easy to make frosting to every cake or cupcake you make. 
ALSO READ: