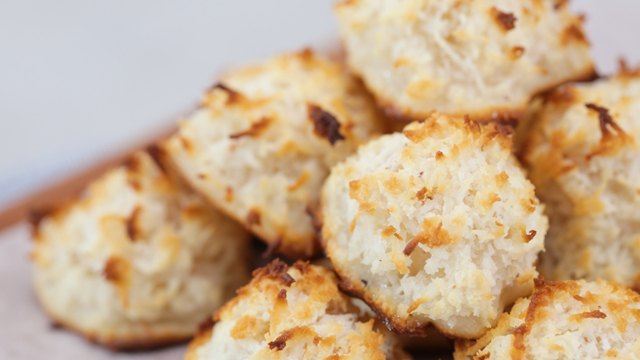 Love everything about crunchy coconut macaroons? We took all the flavors and the textures you love and turned it into bite-sized goodies. 
Coconut Macaroon Cookies
Makes 22 cookies
Prep Time 10 minutes
Baking Time 25 minutes
3 large egg whites
¼ cup caster sugar
3 cups niyog, or freshly grated coconut
¼ cup all-purpose flour
½ cup condensed milk
¼ teaspoon vanilla extract
1/8 teaspoon almond extract
¼ teaspoon salt
1 Preheat the oven to 350°F. In a large bowl, mix the coconut and flour together. Set aside.
2 In a medium-sized bowl, whisk the egg whites, caster sugar, salt, vanilla extract, and almond extract until light and frothy.
3 Pour the condensed milk into the coconut mixture, followed by the egg white mixture. Mix with a spatula until completely combined.
4 Scoop by rounded tablespoons or with a small ice cream scoop and place into a cookie sheet lined with parchment paper. Bake for 25 minutes or until the edges are golden brown. Transfer onto a wire rack and cool completely.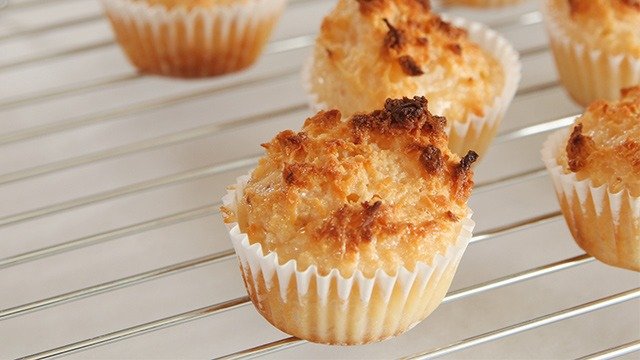 WATCH: How to Make Coconut Macaroons
Posted in:
Baking