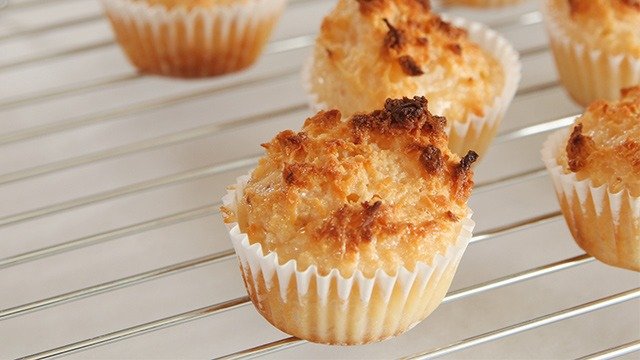 Munch on a batch of these sweet and chewy Filipino-style coconut macaroons. You may also drizzle chocolate syrup on top for an extra delightful treat!
2 1/2 cup niyog (shredded fresh coconut)
1 250ml pack condensed milk
1 teaspoon vanilla extract
1 large egg white
pinch of salt
1/2 cup semisweet chocolate chips, melted
1 Preheat oven to 350°F.
2 In a large bowl add niyog, condensed milk, egg white, vanilla extract, and a pinch of salt. Mix until well-combined.
3 Scoop out batter into a lined mini cupcake tin. Bake for 20-30 minutes or until tops are toasted and macaroon is set. Remove from oven and let cool completely on a cooling rack. If desired, drizzle with or dip into melted chocolate. Store in airtight containers, chilled.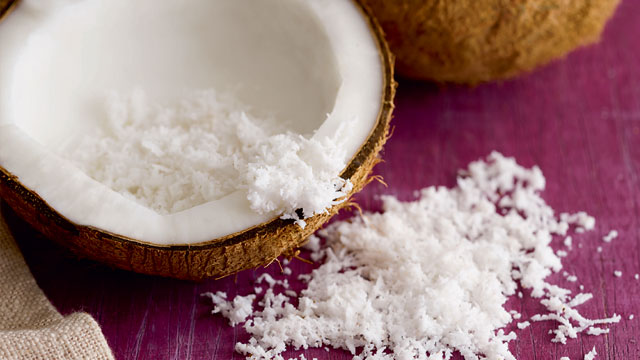 8 Ways to Use a Coconut in the Kitchen
Posted in:
Prepping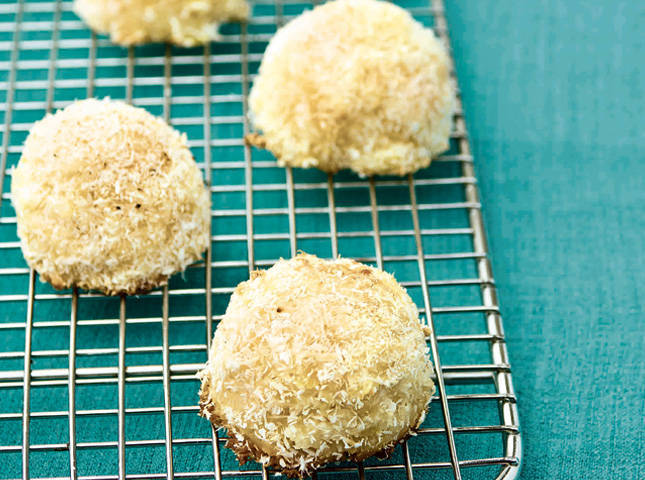 Pineapple-Coconut Macaroons
Posted in:
Recipe