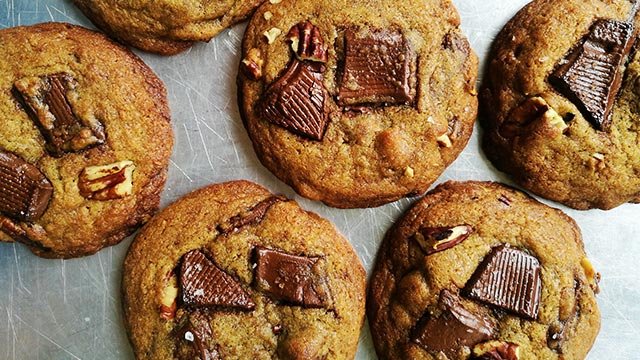 Everyone loves a good cookie. If you want to know how to make cookies and do it well, here are our best tips on how to make cookies any time the craving hits: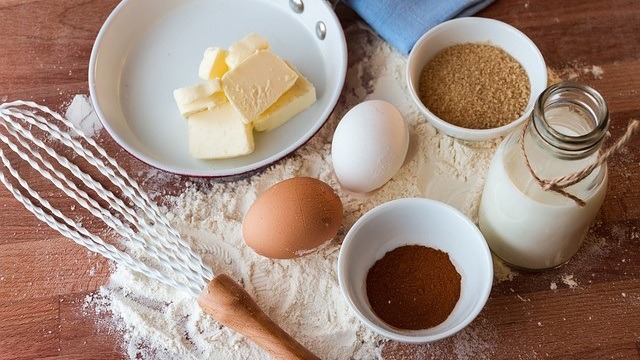 1 Prepare your ingredients properly. 
When it says an ingredient should be "chilled", "at room temperature", or "cubed", these are not suggestions. These are actually action words for you to follow so the ingredients will combine well. 
The exception to this is when it's indicated that the ingredient should be peeled or otherwise prepared so it can be edible such as fruits with peels and canned and packaged food that should be out of its packaging.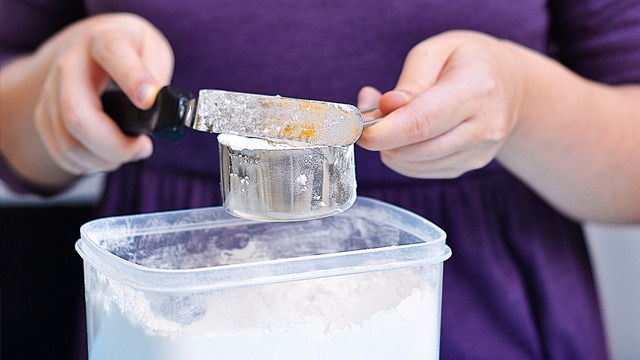 2 Know how to measure ingredients accurately.
Measuring cups and spoons are really the only way to know if the amount of ingredients you have is enough. To do that, you need to know how to do it as accurately as possible. This means you need to learn the scoop and level method. This method will prevent your ingredients from being packed in the measuring cup, resulting in an inaccurate measurement. Here's how to do it right with dry ingredients:
1. Using a spoon, scoop the ingredient into the correct measuring cup.
2. Overfill the measuring cup. 
3.  With the handle of the spoon, the back of the knife, or a spatula, push off any ingredient that is above the lip of the measuring cup. 
4. Repeat with the other ingredients.    
The only exception to this measuring method is brown sugar which is commonly packed. To measure liquid ingredients, use a measuring jug and pour it in. The bottom of the liquid line should reach the measuring line on the jug. Bend down to eye level to the measurement line if necessary to make sure it's level. 
It should be noted that the most accurate way to measure baking ingredients is with a weighing scale.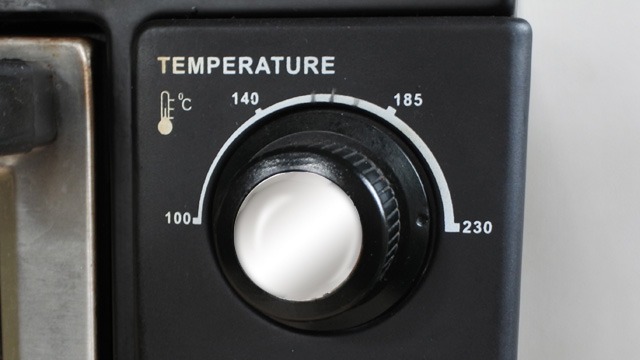 3 Preheat your oven as the first step, even if it doesn't say so until later.   
The only exception to this rule is if the cookie dough needs to be chilled for a few hours and especially so if it needs to be chilled overnight. You really only need around 20 minutes for the oven to heat up to the right temperature. Rely on your oven thermometer (It's good to invest in one!) to tell you when its good and ready to receive those cookie dough balls. 
ADVERTISEMENT - CONTINUE READING BELOW
Recommended Videos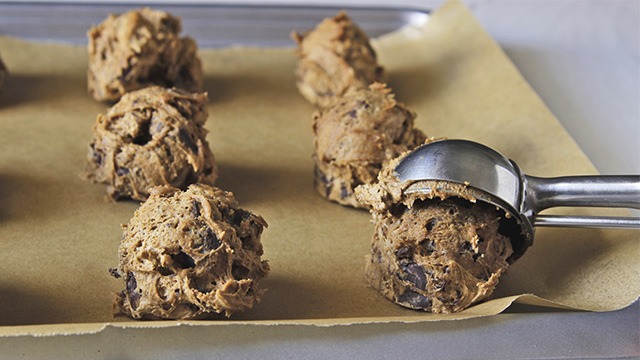 4 Scoop the cookie dough before chilling. 
Have you ever tried to scoop cookie dough that's been thoroughly chilled? It's hard. It's meant to be hard because the butter and all the ingredients have hardened and become more solid. This is why it's harder to scoop than before it was chilled. This is also the reason why cookie dough that's been chilled takes longer to melt in the oven, too. 
Why make it harder on yourself when it should and can be made easier to do? That's why we suggest instead of scooping and forming the dough balls after it's been chilled, you should be doing it this way instead: If your dough is firm enough to handle, scoop it onto a cookie sheet, a tray, or even a container into the portioned dough balls before chilling them. The softened butter will be easier to work with at this stage than later, plus, you can form them much and store them easier afterward, too.  
5 Note the hidden prep time.  
Does the cookie dough need to chill 30 minutes, 1 hour, or even overnight? Does the butter need to be melted and cooled before it can be added to the dough? All these have a time element that is not always indicated in the recipe. Butter or chopped chocolate that is melted may add an 10 additional minutes to the preparation time because it needs to cool before it can be used. It's the same case with chopping the walnuts and the chocolate into chunks, processing the oatmeal into a fine powder, or even cooling the first layer before adding another layer on top of a cookie bar recipe. 
It's these additional minutes that may make your cookie recipe more complicated than you originally thought. That's why some new bakers don't realize how much time they have been waiting to make that cookie dough into cookies that make them super impatient.   
Heed these warnings and follow these tips on how to be a better cookie baker. You'll love that you are better equipped with knowledge on how to make cookies with these notes in mind. 
ALSO READ: 
***
Thinking about what to cook next? Join our Facebook group, Yummy Pinoy Cooking Club, to get more recipe ideas, share your own dishes, and find out what the rest of the community are making and eating!
Got your own version of the classic dishes? Pa-share naman! Get your recipe published on Yummy.ph by submitting your recipe here!