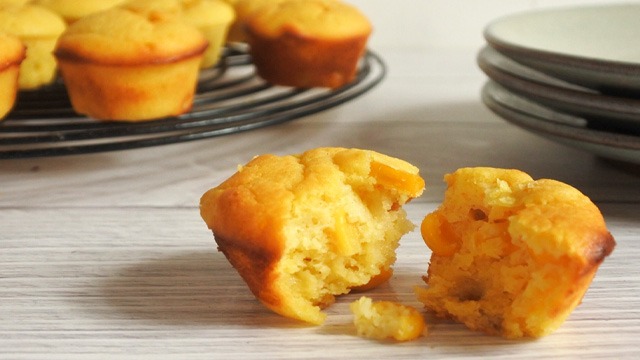 What makes these mini cupcakes so good? 
Kenny Rogers Roasters is known for delicious roasted chicken, but those mini corn muffins have a cult following all its own. Each little golden cake is soft, tender, and sweet, perfect for our sweet tooth! To deliver home that it's a corn muffin, it even has bits of kernels in every bite! 
So if you want to have just the muffins, you might want to try this restaurant hack recipe we made. All the ingredients, except for one, are easy to find. Cornmeal and the finer cornflour however are more difficult but nonetheless available in specialty markets such as health food stores and even Indian groceries. 
However, you might become confused at the supermarket if this is the first time you'll look for corn flour. Cornflour is not corn starch so it's a good idea to know what makes it different from the other. 
What's the difference between cornstarch and cornflour? The major difference is that cornflour is similar to cornmeal except cornflour is more finely ground up so it doesn't have those tough pebbly texture that you might expect. Cornstarch is even finer because it's actually just the white starch extracted from the corn kernels.
These two powders are different even when used in cooking. Cornflour is treated much the same way as regular all-purpose flour while cornstarch is considered a thickener. You can also tell the difference by the color: cornflour is yellow since it's made from the whole corn kernel while cornstarch is white. 
Are you ready to try your hand at making these delectable little muffins at home?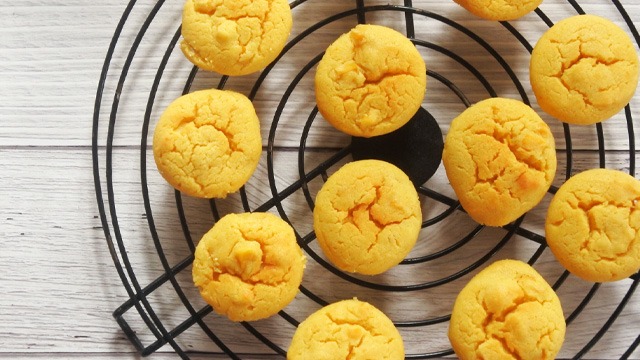 Here's the recipe: 
Kenny Rogers-Style Corn Muffins Recipe
Takes 70 minutes
Makes 16 mini muffins
Kenny Rogers-Style Corn Muffins Ingredients 
1/3 cup unsalted butter, softened 
1/3 cup sugar
1 large egg
1/2 cup all-purpose flour
1/2 cup cornflour
1/2 tablespoon baking powder
1/2 teaspoon salt
1/2 cup sweet kernel corn
2/3 cup fresh milk
How To Make Kenny Rogers-Style Corn Muffins 
1 Preheat oven to 400°F or 200°C. Generously grease the cups of a mini muffin pan and set aside.
2 In a large bowl, cream together butter and sugar with a wooden spoon. Beat in egg.
3 Add flour, cornflour, salt, and baking powder. Fold into the mixture. Fold in the corn and the milk until combined with no lumps.
4 Using a 1-inch diameter scoop or a generous tablespoon, fill each cup of the prepared mini muffin pan with corn muffin batter. Bake for 20 minutes or until muffins begin to split and brown. Transfer to a wire rack to cool before serving.
Want to learn about other desserts that you miss eating? Here are a few recipes to try at home, too: 
***