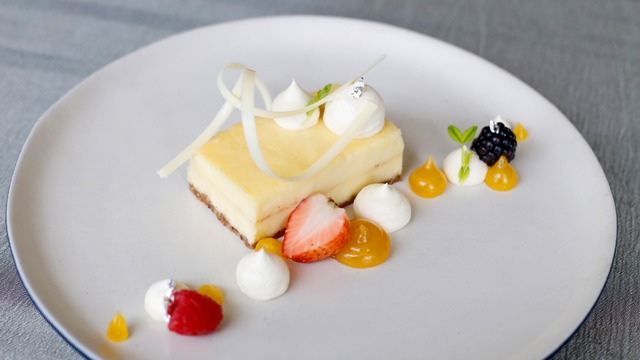 The graham cracker crust of the cheesecake might be the second-best thing about cheesecake. The crunchy cookie layer is an excellent contrast to the creamy, tangy, and rich cream cheese filling. It's an easy crust that can easily be made in a matter of minutes. 
Unlike pie crusts which is dough that needs to be kneaded, graham cracker crumbs are easier to work with. You just need it to be moistened with some melted butter, sweetened if desired with more sugar, and then mix together until it can hold its shape when pressed into the baking pan.   
You can make a simple graham cracker crust for a cheesecake. However, if you wish to tweak your recipe to make a better crust, Claire Saffitz from Dessert Person discussed a few tips and tweaks you can do to help you make a better cheesecake crust in her episode about cheesecake. 
1 Don't crush graham crackers too fine. 
It's great that we can find graham crackers that are already crushed to use. However, if you find that you cannot find pre-crushed graham crackers, you can easily crush them. You can do this manually using a bag and something to crush it with or an appliance. However, be careful if you're using a food processor or even a blender to crush the crackers. Using graham cracker crumbs that are too crushed too finely yields a mixture that will not hold well.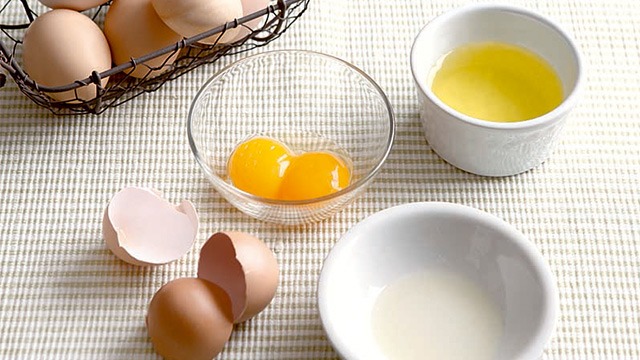 2 Add an egg yolk.
If you have always disliked the fact that the cheesecake crust easily falls apart as soon as it lost its chill, you can do something about that. You can add a binder. Take a page from pie crusts and add an egg yolk. The egg yolk will help glue the crumbs together as it bakes. This creates a crust that won't crumble easily when the cheesecake is no longer chilled. However, this needs to be baked, even just slightly, for about 15 minutes, before being filled. 
In the meantime, you can make your cheesecake filling as you wait for it to blind bake. 
3 Use softened butter, not melted. 
Did you know that you do not have to melt the butter? This genius tip is a great time-saving one! The use of softened butter instead of melted makes it easy to not only form the crust but it will also be easier to work with.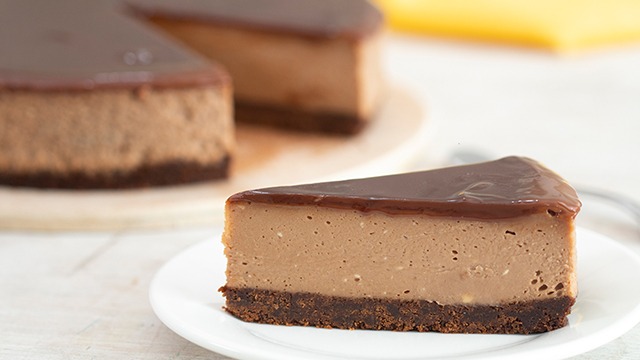 How To Make Delicious Flavored Cheesecakes
Posted in:
Baking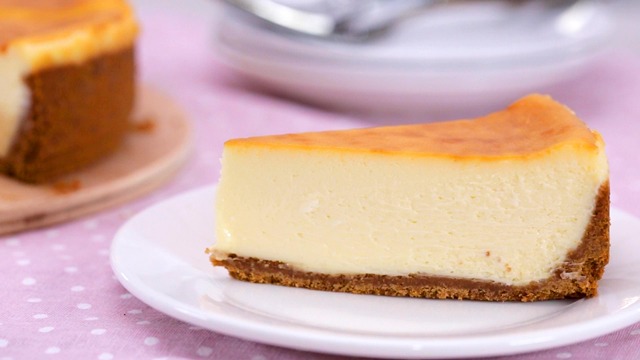 WATCH: How To Make Cheesecakes Better
Posted in:
Baking
ADVERTISEMENT - CONTINUE READING BELOW
Recommended Videos