Love strawberry desserts but always intimidated by complicated recipes? The popular strawberry shortcake recipe can be made in different ways. What all these different strawberry shortcake recipes have in common are these: fresh strawberries, whipped cream, and a cake or pastry that gives the dessert its name as well as heft to the dessert.
In this recipe, we take the easy route. We made this strawberry shortcake recipe using a biscuit that's easier than the traditional one and a wonderfully light whipped cream that anyone can make. The strawberries meanwhile are simply prepared, hulled, sliced, and then tossed with some sugar to complement the tartness with its sweetness. (This is also called macerated strawberries.)  
Pile these three ingredients on top of each other on a serving plate and you've got a simple and easy strawberry shortcake that can rival anything a breakfast, coffee, or high tea place can serve you.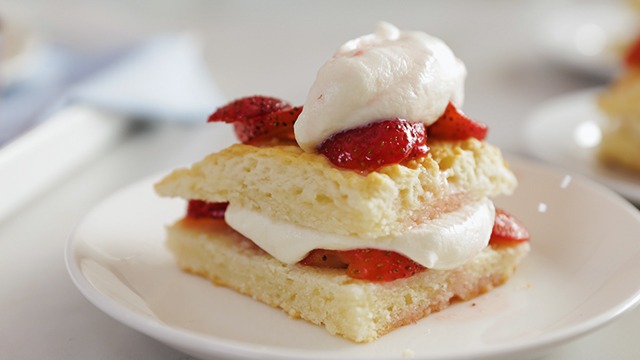 If you're eager to taste this awe-inspiring dessert tower, here's the recipe: 
Easy Strawberry Shortcake Recipe
Takes 75 minutes
Makes 6 servings
For the Topping:
1 pound strawberries, hulled and sliced
1/4 cup sugar
For the Shortcake: 
2 cups all-purpose flour
2 teaspoons baking powder
1/4 teaspoon baking soda
3 tablespoons sugar
1/2 teaspoon salt
1 1/2 cups heavy cream, chilled
For the Sweetened Whipped Cream:
1 1/2 cups heavy cream, chilled
3 tablespoons sugar
1 1/2 teaspoons vanilla extract
1 Preheat oven to 400 degrees F (205 degrees C).
2 Add sugar to strawberries and set aside. Sift together flour, baking powder, and baking soda. Add sugar and salt. Pour heavy cream into the mixture and mix just until combined. Use your hands to press the dough together then knead lightly until a solid mass is formed.
3 Press dough onto an ungreased cookie sheet into the shape of a rectangle. Score into 6 squares, depending on your preferred serving size. Bake for 18 to 20 minutes or until the top is golden brown.
4 Meanwhile, whip heavy cream with sugar and vanilla until soft peaks form.
5 To assemble, split each shortcake in the middle. Place a spoonful of the strawberry mixture and top with a generous dollop of whipped cream. Add the top half of the shortcake and top with strawberries and whipped cream. Drizzle with juice from macerated strawberries if desired before serving.
For more strawberry desserts, check here: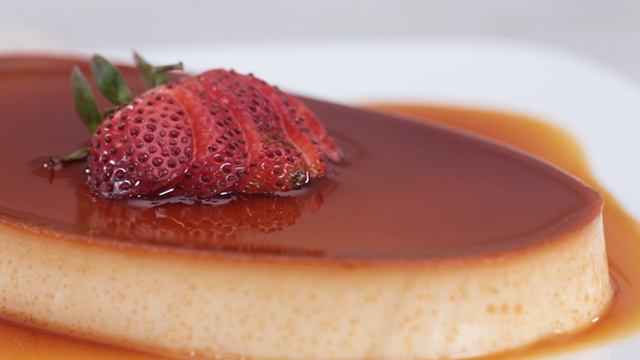 WATCH: How To Make Strawberry Leche Flan
Posted in:
Baking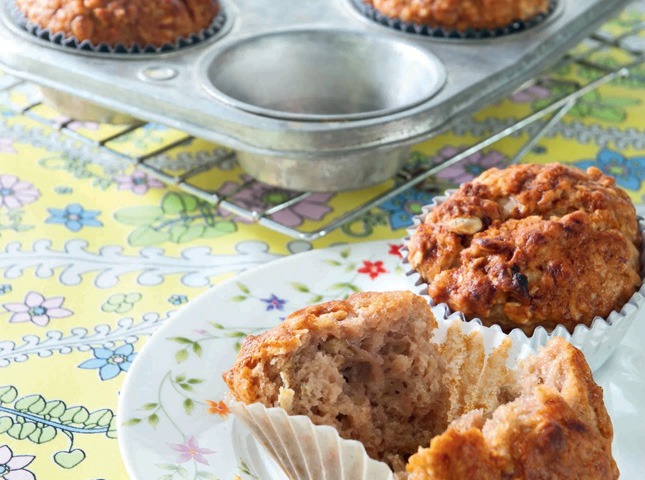 Strawberry Oatmeal Muffin Recipe
Posted in:
Recipe