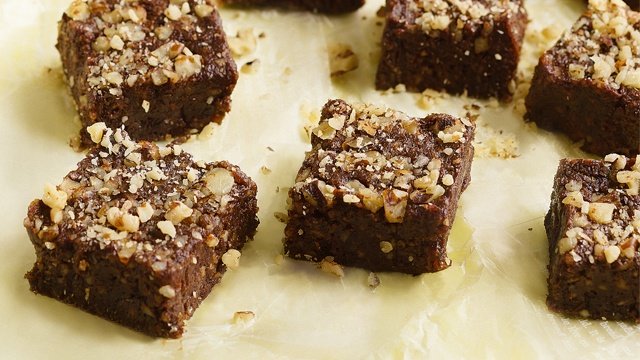 There's a simple solution to tweaking your basic brownie recipe to make them super fudgy. All you have to do is remember that the fat-to-flour ratio in your recipe makes all the difference! The more butter, oil, and chocolate your mix has, the more dense and fudgy they will be. Here are a few tips to remember if you're a fudgy-brownie lover making this decadent chocolate dessert at home: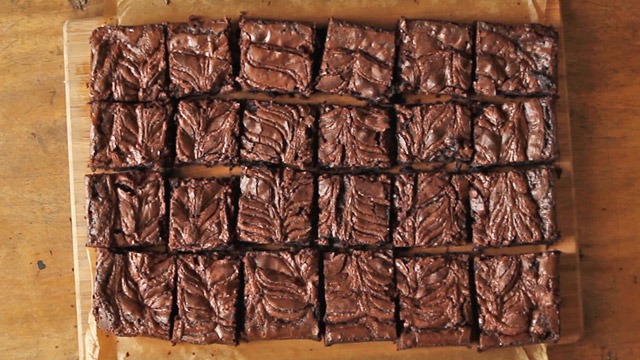 WATCH: How to Make Nutella Brownies
Posted in:
Baking
1 Read your recipe.
Look out for the usual cake-making techniques in the procedure part of your recipe. Instead of whipping butter and sugar together, melt your butter and chocolate together and fold it in with your dry ingredients. If your brownies still come out too cakey for your taste, tweak the recipe by slightly decreasing the amount of flour, then slightly increasing the amounts of chocolate and butter or oil.
2 Use the right pan.
Brownies will bake much quicker in a glass pan than it will in a light metal pan. While you can still use a glass one for making fudgy brownies, this makes the brownies more prone to overbaking. Our tip? If you have to use a glass pan, check on the doneness of the brownies around 10 minutes before the recipe tells you to do so.
3 Know when your brownies are ready to come out of the oven.
Many novice bakers make the mistake of baking brownies for too long—the dark color and moist, chocolatey center of a batch of brownies makes it hard to tell when they are done. To test, insert a toothpick 1 inch away from the edge of the pan—not in the middle. If it comes out clean, take the brownies out of the oven and let the pan cool completely. Don't worry if the center is still a little wet—the brownies will continue to bake from leftover heat as they cool.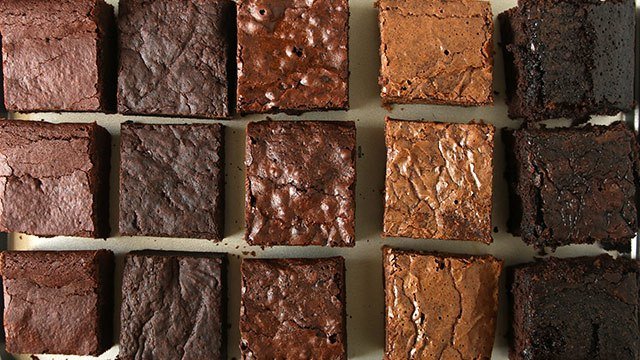 How to Tell If Brownies Are Done Baking
Posted in:
Baking
ALSO READ: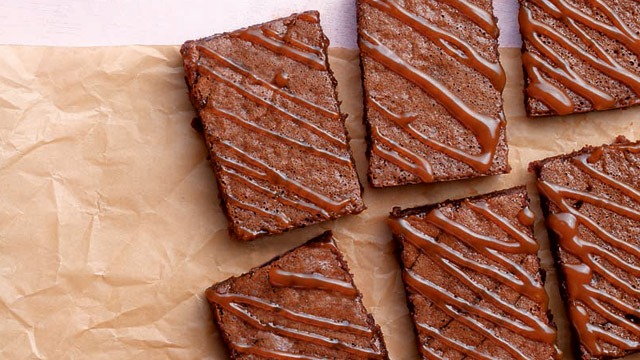 Salted Caramel Brownies
Posted in:
Recipe
ADVERTISEMENT - CONTINUE READING BELOW
Recommended Videos