Meringues are a dessert mainly made up of egg whites and sugar. Biting into these sweet, crispy treats is a childhood memory almost everyone has. Unfortunately, gooey and chewy meringue desserts are rare because it boils down to how you treat your egg whites. 
There are many recipes for meringue and many more baking recipes where you are required to whip or whisk egg whites to soft or even stiff peaks. Not all, however, tell you what to add to your egg whites as you whisk it to create chewy meringues instead of crisp, dried-out meringue.
Some recipes call for whipping slowly at first to break the egg whites and start the creation of small air pockets in the egg whites as continues to be whipped and aerated. This may take a lot longer than many are willing to wait. We have another solution for those who have less patience.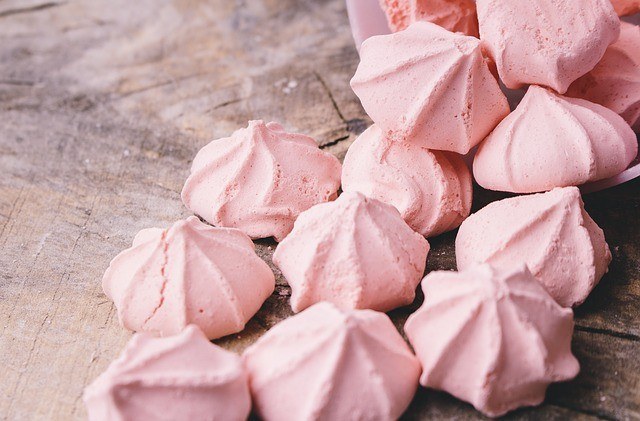 The trick here is to make sure that when you whisk your egg whites, add vinegar or another acid like lemon or even calamansi juice to the egg whites. This acid will help the egg whites become airier, better, faster than without it. You can add superfine sugar, or caster or castor sugar, too, to help in stabilizing the egg whites and its air bubbles as you whip. 
Another trick you can use is to lessen the time it takes to bake the meringue once it's in the oven. When you're baking meringue, the idea is to dry out the meringue so it can hold its shape. It won't or shouldn't collapse. However, if you're making pavlova, a meringue torte, or want meringue cookies that are crisp on the outside but gooey on the inside, take a look at the time it will take to bake it and take off as much as 10 minutes off the total baking time.
The outside will still be crisp and dried out but the inside, because you didn't bake it that long, will remain gooey and soft on the inside. 
Ready to try out either of these two tips out? Here are a few meringue recipes you should try: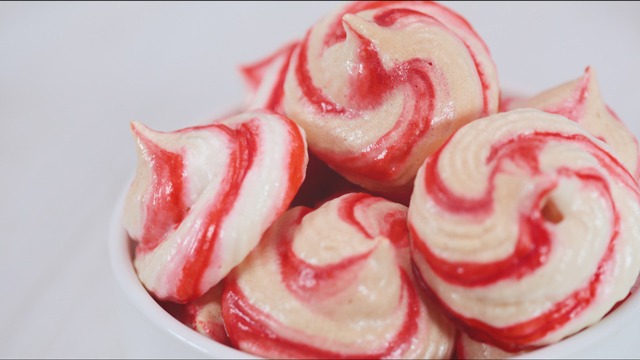 1 Meringue Cookies Recipe 
Crispy and pretty, these are perfect for experimenting with these tips!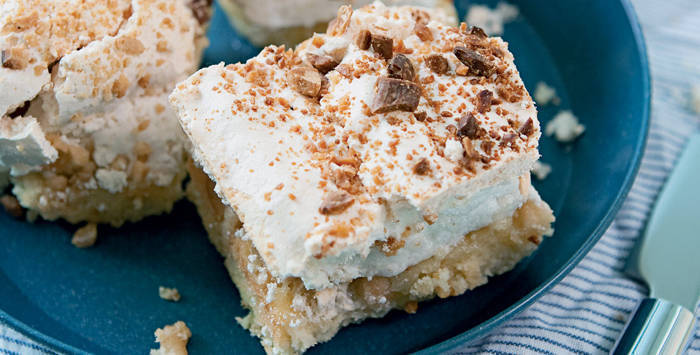 2 Meringue Squares Recipe 
Make these brownie-like bars, and then top it off with a chewy but a little crisp meringue topping.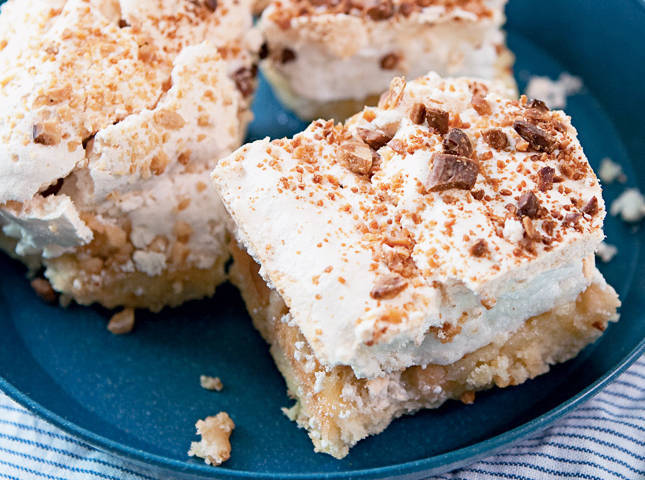 Meringue Squares
Posted in:
Recipe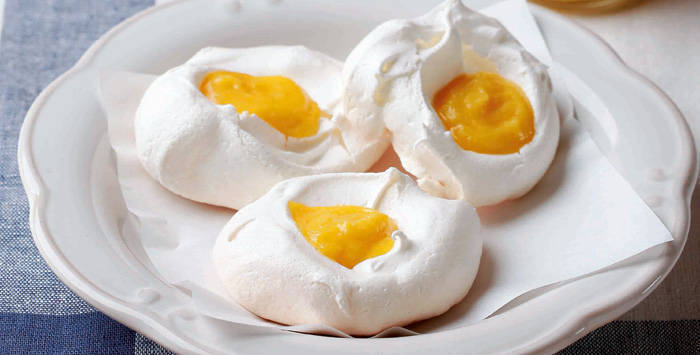 3 Meringue Nests with Orange Curd Recipe 
These little "nests" are little meringue cookies with a pocket in the center so it can nestle a dollop of curd in its center. It's a burst of flavor amidst the chewy-crisp meringue. 
ADVERTISEMENT - CONTINUE READING BELOW
Recommended Videos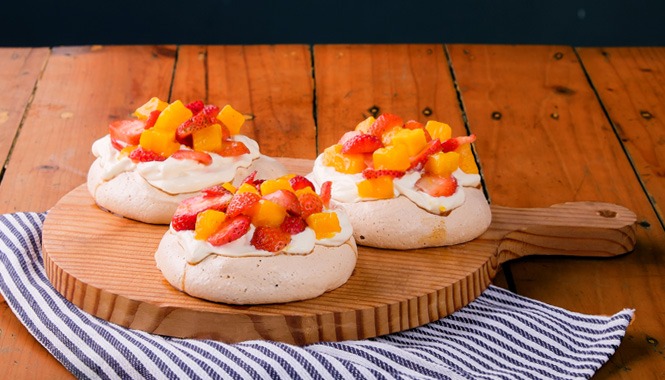 4 Brown Sugar Pavlova Recipe 
Make these little discs of egg white clouds so you can top each one with fresh fruits! The whipped cream between the fruits and the clouds act as a glue so every bite is a perfect tasting one.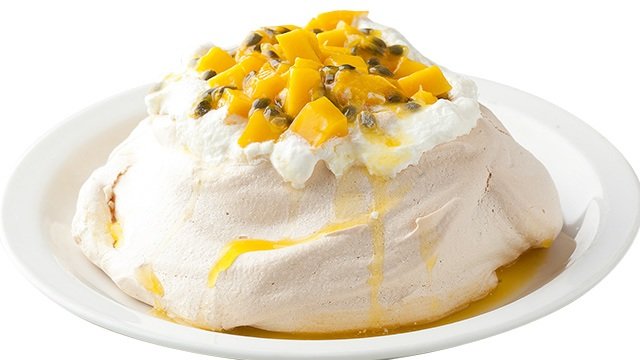 Mango-Passion Fruit Pavlova Recipe
Posted in:
Recipe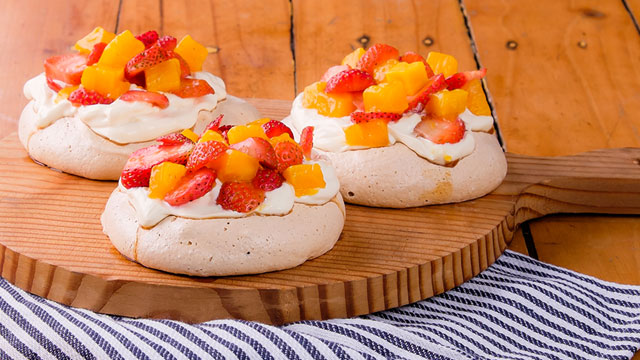 Brown Sugar Pavlova
Posted in:
Recipe
Make your egg whites into something delicious, and don't toss them out when making leche flan! Meringue can be made into delicious desserts that marry crispy and chewy in one delicious bite. With these tips in mind, you can make it as you like: crispy, chewy, or both at the same time. 
ALSO READ: