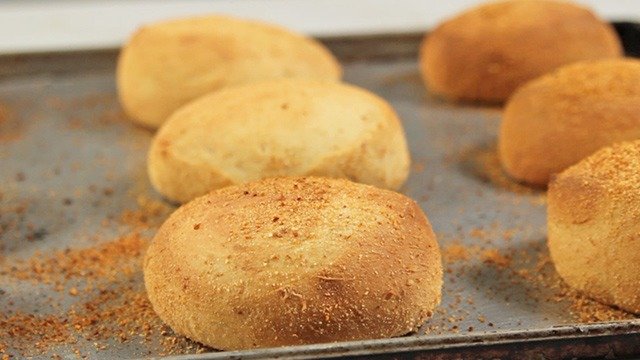 Pandesal are soft and fluffy bread rolls that are a stape for every Filipino breakfast! One of the main ingredients in making pandesal is instant yeast. This helps your dough rise and double in size. Pandesal is typically enjoyed warm with a little butter, jam, or dipped in coffee Filipino-style. Kids can also enjoy this delicious treat with a heaping spoon of peanut butter or cookie butter spread. 
4 cups bread flour
1 teaspoon instant yeast
3/4 teaspoon salt
1/2 cup light brown sugar
1/4 cup powdered skim milk
1/2 cup unsalted butter, cut into small pieces
1-1/2 cup water
1 cup of bread crumbs
1 In a clean bowl, add bread flour, yeast, salt, brown sugar, powdered skim milk and water. Mix until it forms into a rough dough.
2 Transfer dough onto a lightly floured surface and knead for 5 minutes or until all the dry ingredients are incorporated into the dough.
3 Once there are no traces of dry ingredients, add the butter.
4 Knead with your hands, or in a stand mixer set at medium speed, until the dough becomes smooth and shiny.
5 Transfer the dough to a lightly greased bowl and leave it, covered with a damp kitchen towel for one hour or until it doubles in size.
6 Once double in size, deflate the dough by gently punching it in the middle.
7 Transfer the dough to a clean surface lightly dusted with flour. Divide the dough into two and then form them into long batons.
8 Generously sprinkle the batons with bread crumbs to cover them completely. Let the batons rest for 10 minutes.
9 Cut the batons into pandesal pieces.
10 Arrange the pandesal pieces on a greased baking sheet. Be careful not to overcrowd the baking sheet because the pandesal will need space to grow in size.
11 Leave the pandesal in a warm area and let them rise for about 1 hour to 1 1/2 hours. Preheat your oven to 350°F.
12 Once the pandesal pieces are puffy and double in size, place them in the oven and bake for 15-18 minutes or until golden brown.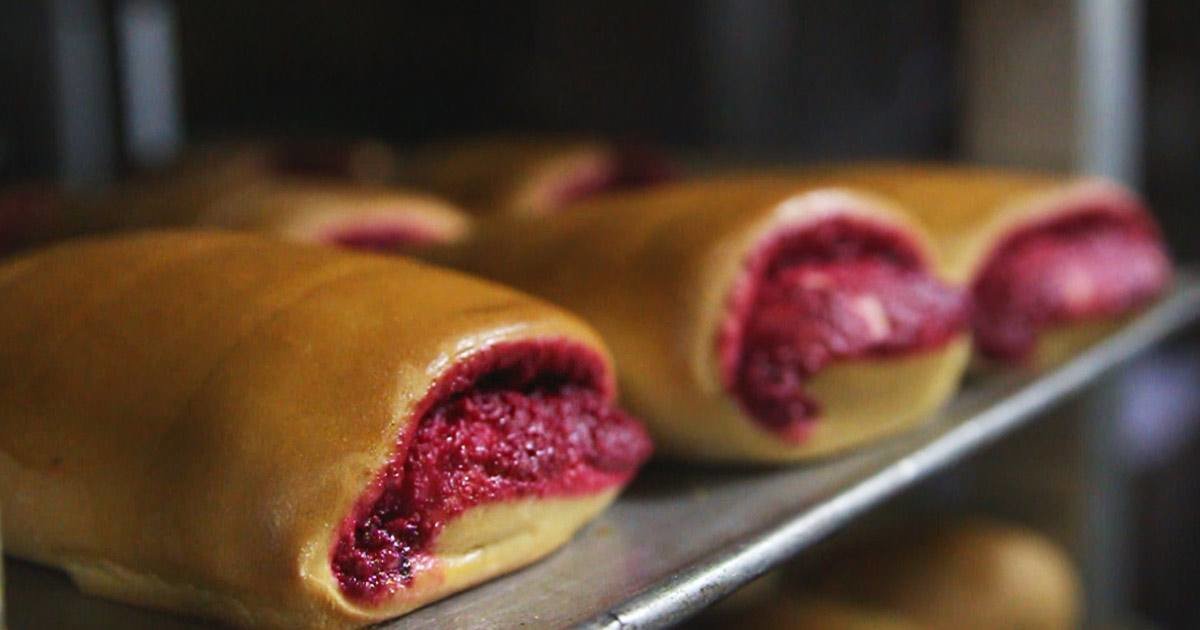 WATCH: Know Your Filipino Breads
Posted in:
News + Trends