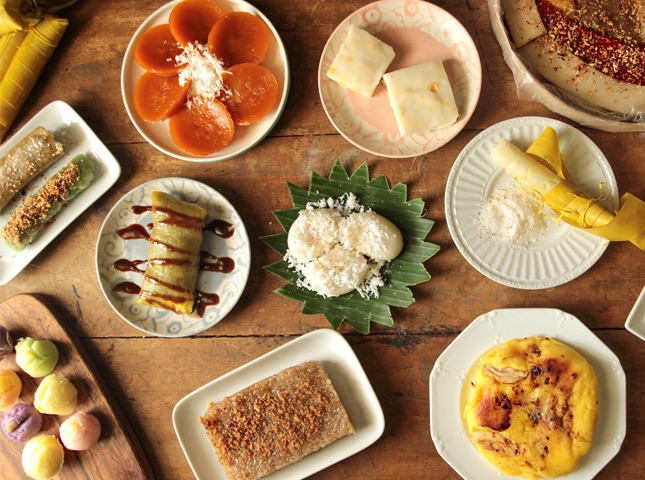 There are many kinds of kakanin (rice cakes) so you should be delighted to know that it's easy to make at any time if you have the ingredients handy. Here are all the ingredients you need to make it plus a few handy tips to make sure that your kakanin is cooked perfectly every time: 
1 Malagkit rice 
When it comes to kakanin, the most obvious ingredient you're going to need is malagkit rice. Also known as sweet sticky rice, this grain is distinctive from other grains because of its opaque whitish color. It's very starchy rice which results in the sticky quality that is perfect for the purpose of making kakanin. 
Since malagkit is very starchy rice, you're going to need to add more water than you would normally use when cooking rice. The ideal ratio of water to rice after rinsing is this:
1 1/2 cups water to 1 cup malagkit rice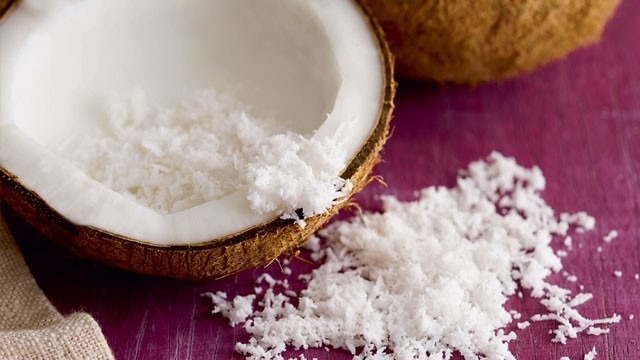 2 Gata 
Another important ingredient in many kakanin in gata or coconut milk. Kakang gata or coconut cream can also be used in kakanin. It's the main flavoring as well as one of the main liquid ingredients in many kakanin recipes. 
If you're going to make your own coconut cream, know that the two are essentially the same with the big difference being when the coconut milk was extracted. The first extraction is usually the thicker, more coconut-flavored extraction. This is kakang gata. The second extraction is usually less thick, with a thinner consistency than the first but is no less just as delicious. 
Coconut milk and cream can be used almost interchangeably, but note the consistency of the final dish may suffer if you use the more liquid coconut milk than the cream and vice versa. You may have to reduce the coconut milk or add more coconut cream as needed. You can also dilute coconut cream with more water if coconut milk is what you need.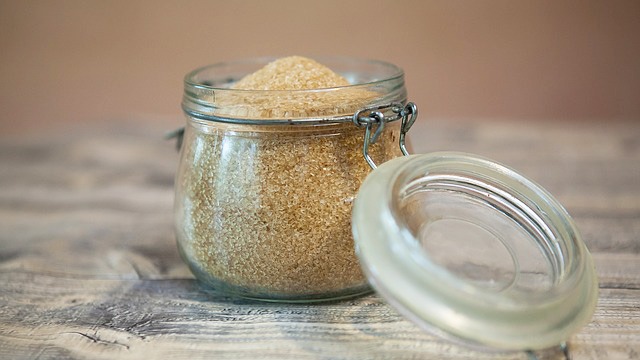 3 Brown sugar 
Asukal na pula or brown sugar is a fantastic ingredient. It's got hints of tangy molasses that is subtle yet complementary to the sweetness of the sugar. While you can certainly use normal white sugar in your kakanin, many kakanin recipes originally used brown sugar for its wonderful boost in flavor. 
ADVERTISEMENT - CONTINUE READING BELOW
Recommended Videos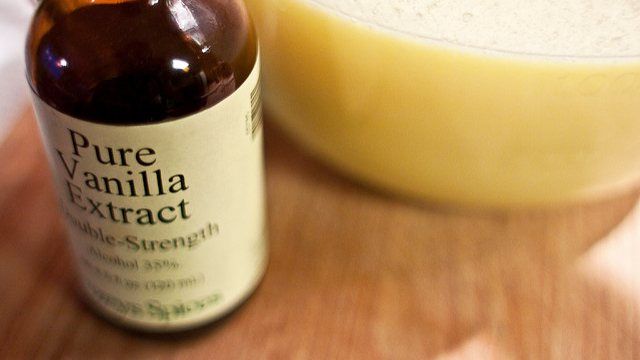 4 Pandan leaves or extracts 
One of the more notable flavorings in kakanin is pandan. Also known as screwpine leaves, This aromatic leaf is easy to use. To extract the flavor from the leaves, just simmer the leaves in one of the liquid ingredients you'll be using or just include the pandan leaves in the cooking process as you would if making pandan rice. 
Not all kakanin need pandan leaves. A great substitute for fresh ingredients that don't require much tweaking in the recipe to add, extracts make flavoring your kakanin incredibly easy. Take your pick from flavorings: ube, langka, buko pandan, and vanilla are just a few of the many extracts you can use in your kakanin to make it taste delicious.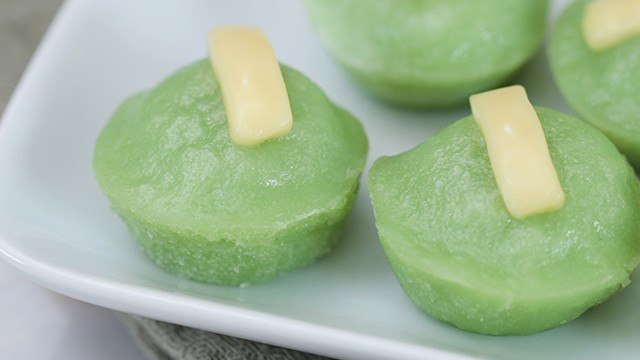 WATCH: How to Make Pandan Puto
Posted in:
Cooking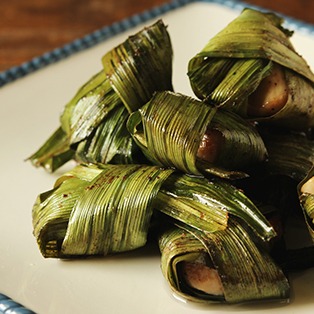 WATCH: How to Make Chicken Pandan
Posted in:
Cooking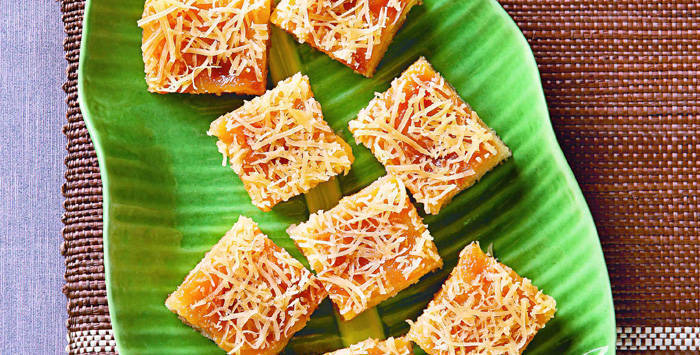 5 Cassava 
Some rice cakes don't use rice. Cassava is a root crop that can be difficult to prepare when used fresh. That's because cassava has a toxin that can be harmful when ingested raw. To safely prepare cassava, all you have to do is cook it thoroughly. Discard any liquid from rinsing the cassava and wash thoroughly prep tools. 
If fresh cassava isn't available, you can use cassava flour. Don't confuse cassava flour with cassava starch! Cassava flour and cassava starch are different and will not produce the same kakanin. 
The difference between cassava flour and cassava starch is this: cassava flour is ground dried cassava while cassava starch is the leftover residue, not unlike potato starch. When you use cassava starch instead of cassava flour, it will not form as it would if it were cassava flour. There is no fiber in cassava starch to give your dish its body.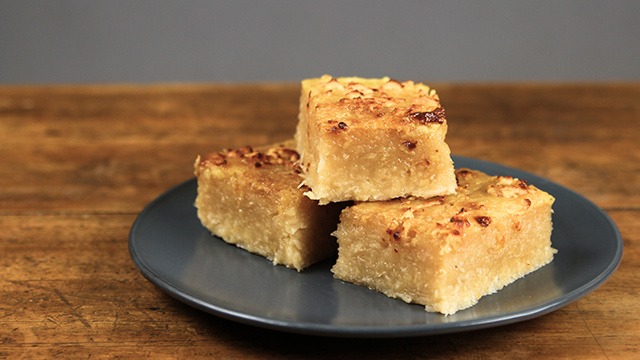 WATCH: How to Make Cassava Cake
Posted in:
Baking
While most kakanin recipes won't need more than these essential ingredients, if you're making puto or anything that's risen you might also need eggs, butter or oil, and a few other ingredients that make it unique from other kakanin.