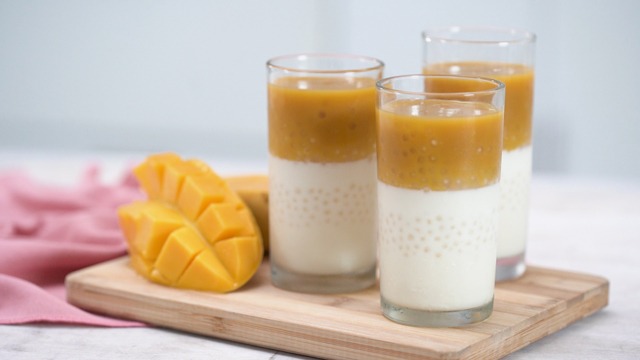 The milk tea trend shouldn't have surprised us at all when it first arrived. After all, we have been sipping and eating drinks like this for years before it even came to our shores! While milk tea had its black tapioca pearls, we already had sago, or white pearls made from the extract from the palm tree. Usually added with gulaman, a topping ingredient for taho, or stirred with fruits like melon or mango.  
The mango and sago dessert combo is a classic one so if you love it, you'll love that it gets an easy upgrade with this recipe.
This gelatin dessert recipe is made easy using mango puree that you can get already in liquid form from your local supermarket and fresh milk. You can substitute the fresh milk with equal parts evaporated milk and water if you don't have any in your pantry. 
To create the pretty layers, melting the gelatin into the liquids firms up both the mango and milk layers solid enough to hold the sago or tapioca pearls suspended in its sweetened layers. It doesn't let the pearls go until you spoon it out and eat it.
It's like eating, instead of drinking, a glass of mango milk with white pearls!   
Here's the recipe: 
ALSO TRY: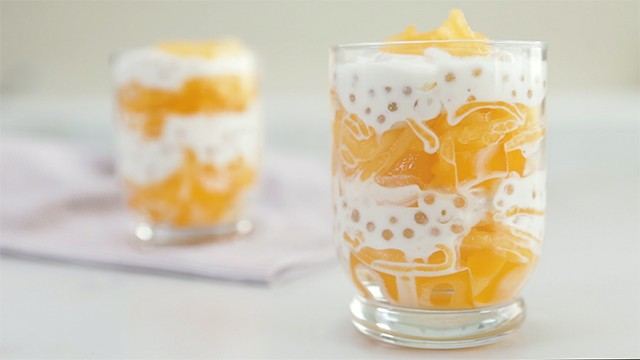 WATCH: How To Make Melon Sago
Posted in:
Baking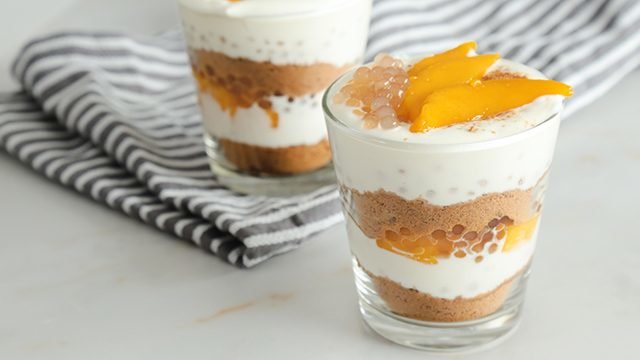 All the Mango + Sago Recipes You Need
Posted in:
Cooking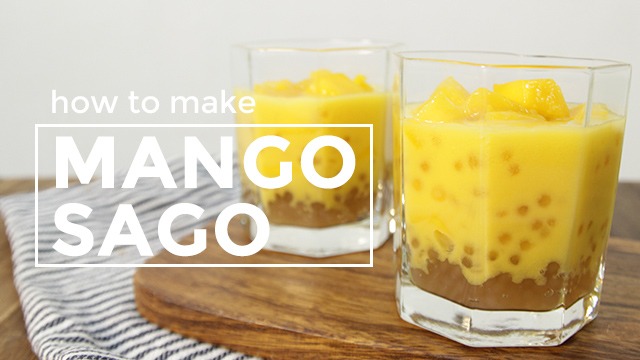 WATCH: How to Make Mango Sago
Posted in:
Cooking