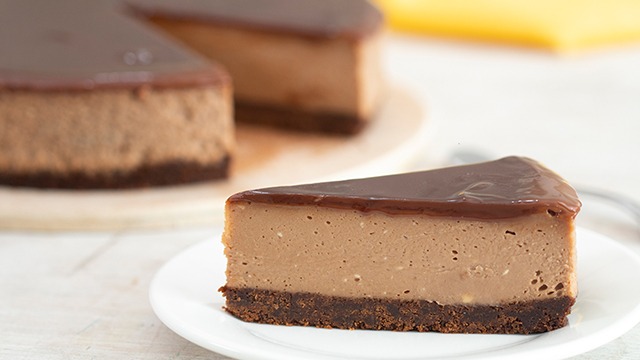 Nutella is a popular chocolate spread that, instead of finely ground peanuts, has finely ground hazelnuts stirred into it. Paired with chocolate, it's a divinely delicious spread that has won many dessert-loving hearts around the world. 
Did you know that hazelnuts are also known as filberts? Allegedly, hazelnuts are harvested during the feast of a saint, St. Philbert, in France and are thus named after him. Another tidbit you might want to know is that the same person who creates Nutella also made Ferrero Rocher chocolate. So, it's not a far-fetched idea that the chocolate hazelnut filling is actually Nutella. It's delicious, addictive, and lusciously decadent. 
How about making a basic cheesecake recipe even better with Nutella? The creamy cheese and the sweet chocolate of Nutella are great together!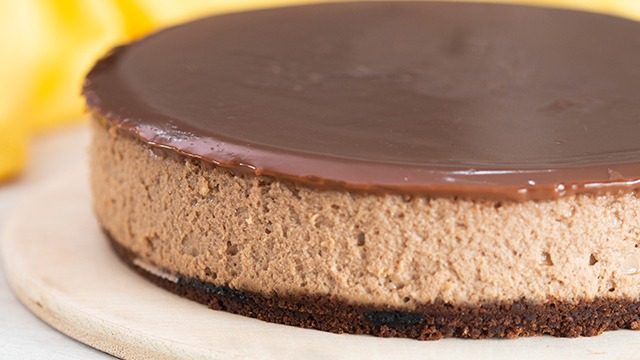 Here's the recipe:  
Nutella Cheesecake Recipe
Takes 1 hour 20 minutes plus chilling
Makes 8 slices
1/2 cup unsalted butter, melted
2 cups chocolate graham cracker crumbs
1/4 cup plus 1 tablespoon brown sugar, divided
1 teaspoon salt, divided
3 packs (227 grams each) cream cheese, softened
1 1/2 cups Nutella (hazelnut chocolate spread), divided
1 teaspoon vanilla extract
3 large eggs
1/2 cup all-purpose cream
1 Preheat oven to 350 degrees F (180 degrees C). Prepare a water bath.
2 In a mixing bowl, combine graham cracker crumbs, 1 tablespoon sugar, 1/2 teaspoon salt, and melted butter until well blended. (Crumbs should look damp and hold its shape when pressed together.) Evenly press crumbs mixture onto the bottom of an 8-inch springform baking pan. Chill until ready to fill.
3 In the mixing bowl of a stand mixer, blend cream cheese until creamy. Add remaining brown sugar and 1 cup Nutella and continue to beat until light and creamy. Add then beat in eggs, one at a time. Pour cheesecake mixture into the prepared baking pan. Spread in an even layer. Cover the bottom of the baking pan with foil securely.
4 Place in the preheated oven and the water bath. Bake for 40 minutes until the center jiggles slightly and is almost set while the edges are just set. Meanwhile, heat all-purpose cream and remaining 1/2 cup Nutella spread in the microwave until just hot. Mix to combine.
5 Remove cheesecake from the oven, remove foil, and while still hot, pour Nutella cream over the top. Smoothen top or push Nutella cream to the edges with an offset spatula as needed. Transfer to a cooling rack. Let cool completely then refrigerate overnight or at least 4 hours until cold and firm.
6 Once ready to serve, unhinge springform and transfer to a serving plate. Keep chilled until ready to slice with a hot knife, and serve cold.
ALSO READ:
ADVERTISEMENT - CONTINUE READING BELOW
Recommended Videos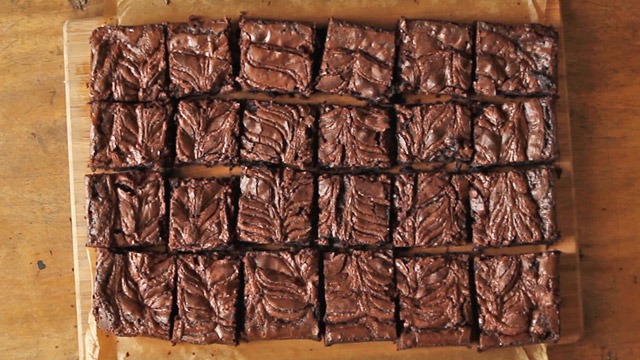 WATCH: How to Make Nutella Brownies
Posted in:
Baking