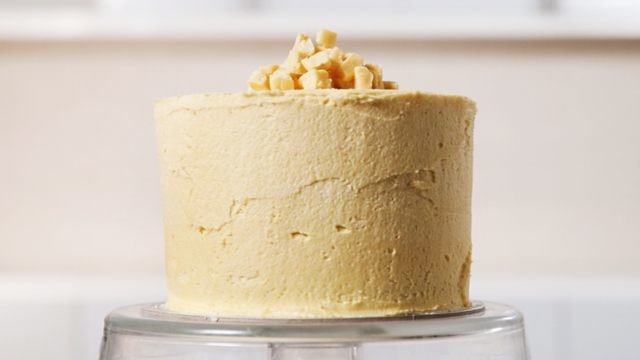 The Filipino milky favorite, pastillas, takes on a new form with this festive cake recipe. Prefer your cake sweeter? Increase the amount of condensed milk to a half cup!
For the cake:
4 large eggs, separated
¼ cup condensed milk
1 tablespoon vanilla extract
½ cup caster sugar, divided
1¾ cup cake flour
½ cup caster sugar, divided
¾ cup powdered milk
1 tablespoon baking powder
pinch of salt
½ cup butter, cut into 16 pieces
½ cup canola oil
1 cup fresh milk
For the milk buttercream:
1 cup butter, softened
3 cups powdered sugar, sifted
1¼ cup powdered milk
1/3 cup fresh milk
1 teaspoon vanilla extract
1 Prehead oven to 325°F. Grease, flour, and line bottoms of 3 6-inch cake pans.
2 In a medium bowl, whisk egg yolks, condensed milk, fresh milk, and vanilla extract.
3 In a mixing bowl, whisk egg whites on medium-high until soft peaks form. Add 1/4 cup sugar; whisk until stiff.
4 In a large mixing bowl, sift flour. Add 1/4 cup sugar, powdered milk, baking powder, and salt. Mix until combined then add cubed butter in batches. Pour in canola oil and mix until well-combined.
5 Pour egg mixture into egg mixture and mix until well-combined. Mix in fresh milk then fold the egg whites into the batter using a spatula.
6 Bake 25 minutes or until a toothpick emerges from the cake with a few crumbs. Turn upside down on racks until cool.
7 Meanwhile, make Milk Buttercream: Beat butter on medium speed. Add powdered sugar in batches alternating with the powdered milk and fresh milk. Add vanilla extract; beat until smooth and creamy.
8 To assemble cake: Spread milk buttercream between layers; cover with a crumb coat. Chill until hardened. Frost cake with remaining buttercream. Top with chopped pastillas. Chill until firm; slice and serve.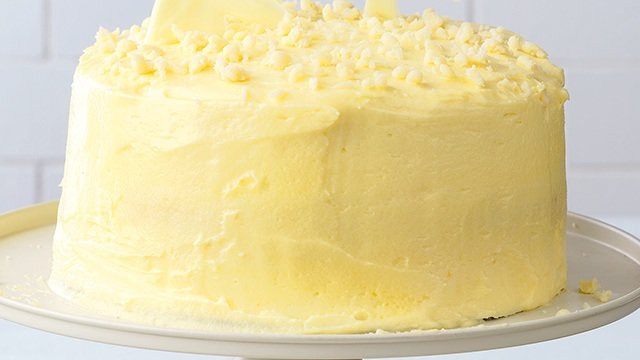 Pastillas Cake Recipe
Posted in:
Recipe
ADVERTISEMENT - CONTINUE READING BELOW
Recommended Videos