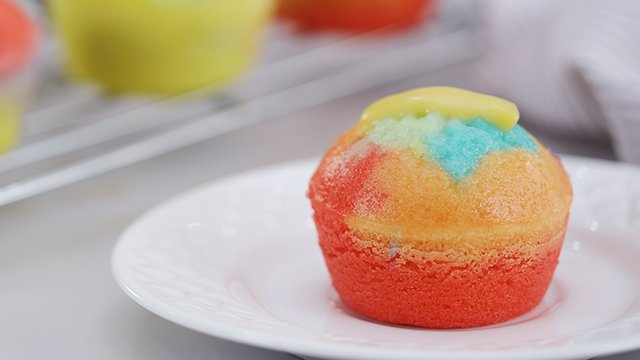 These colorful puto will bring cheer to any merienda spread. We used the speedy Cuisinart Steam Oven to make these rainbow-hued muffins.  
Rainbow Puto with Cheese
Takes 30 minutes
Makes 12 large pieces of puto

2 cups all-purpose flour

1 cup sugar

1 tablespoon baking powder

1/4 cup butter, melted

1/2 cup evaporated milk

1 large egg, at room temperature

1 1/4 cups water

1/3 cup cheddar cheese, sliced

Liquid food coloring: red, orange, yellow, green, blue, and purple

Oil, for greasing

 
1 Lightly grease muffin pans or individual puto molds with oil. Preheat the Cuisinart steam oven on the Steam function.

 
2 In a medium-sized mixing bowl, sift the flour, sugar and baking powder together and whisk until combined. Add the butter, evaporated milk, egg and water. Mix well.

 
3 Divide batter into 6 small bowls. Place 3-4 drops of different colors liquid food coloring into each bowl and mix until combined. You can adjust the amount of food coloring until you get your desired colors.

 
4 Place 1/2 tablespoon of each colored puto mixture into individual molds (or greased muffin pans) until half full.

 
5 Arrange the molds on a tray and place inside the prepared steam oven. Cook for 15 minutes. Add the cheese slices in the middle of each puto. And steam again for another 1 minute or just until the cheese has melted. Remove from steamer. Let stand for 5 minutes before unmolding.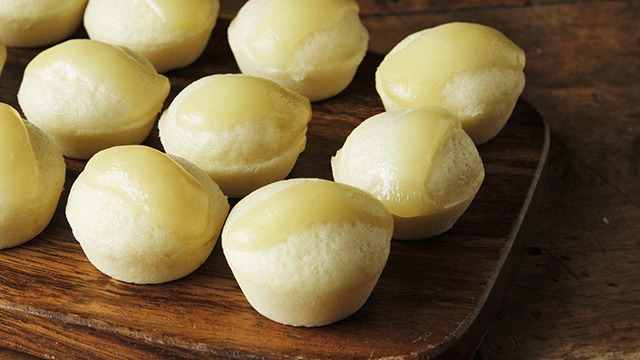 The Ultimate Guide to Making Puto at Home
Posted in:
Cooking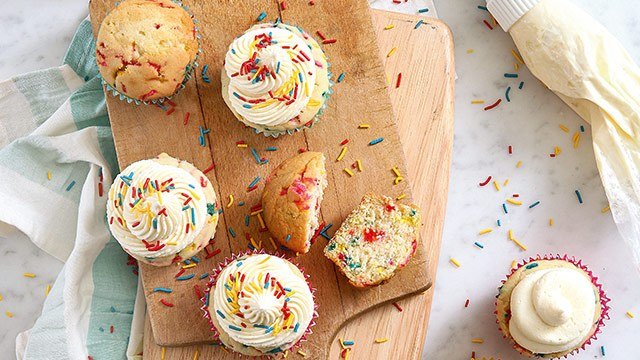 Rainbow Cupcakes Recipe
Posted in:
Recipe