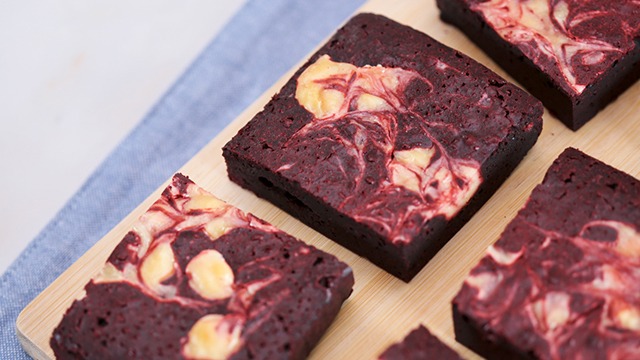 A good batch of brownies are one of the best desserts. It can be fudgy or cakey, but either way, it's a decadent square of sweet dough in bar form.    
These Christmas-hued brownies are the perfect desserts to bring to any party this holiday season! We used only half of the cream cheese topping since we made these brownies in an 8×8 inch pan instead of the original 12×8-inch pan, to get a thicker brownie. Double the brownie recipe, so you can use up all that cream cheese topping to its fullest. 
Red Velvet Brownies Recipe
 
Takes 30 minutes 
Makes 9 3-inch bars
 
1/2 cup cream cheese, softened
2 tablespoons sugar
1 large egg yolk
1/2 teaspoon vanilla extract
1 cup unsalted butter, melted
90 grams unsweetened chocolate, chopped
1/2 cup unsweetened cocoa powder
1 1/4 cups sugar
4 large eggs, at room temperature
2 1/2 tablespoons red food coloring
1 cup all-purpose flour
 
1 Preheat oven to 350 degrees Fahrenheit. Grease and line a 8×8-inch baking pan with parchment paper.
 
2 Prepare the cream cheese batter: Combine cream cheese and sugar in a bowl. Mix until well combined. Add egg yolk and vanilla extract; stir. Set aside.
 
3 Prepare the brownie batter: In a heatproof bowl over simmering water, combine butter, chocolate, and cocoa powder. Stir until smooth and well combined. Remove from heat.
 
4 In another bowl, combine sugar, eggs, and food coloring. Gently add chocolate mixture and stir until combined. Fold in flour. Pour into the prepared pan.
 
5 Place dollops of cream cheese on top of the brownie batter. Swirl with a knife or toothpick to create a pattern. Bake for 15 minutes or until a toothpick inserted in the center of the brownies comes out clean.
 
6 Allow brownies to rest on a wire rack. Unmold and slice into desired portions before serving. 
Brownies are sure-hits at any gathering! If you're bringing dessert for this holiday's parties, you may want to check out the other brownie recipes we have so you can delight everyone with a batch of these delicious bars.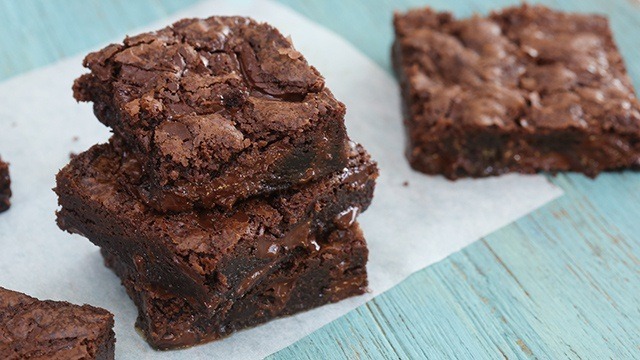 WATCH: How To Make Fudgy Brownies
Posted in:
Baking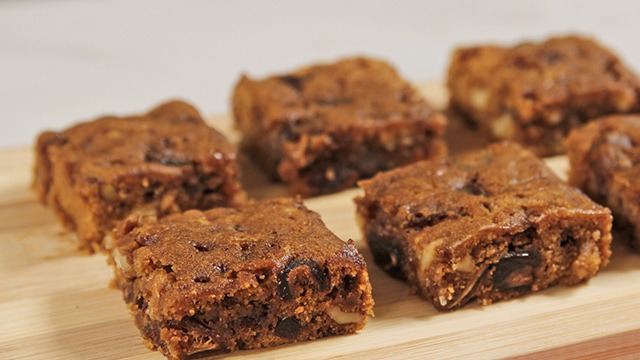 WATCH: How to Make Food for the Gods
Posted in:
Baking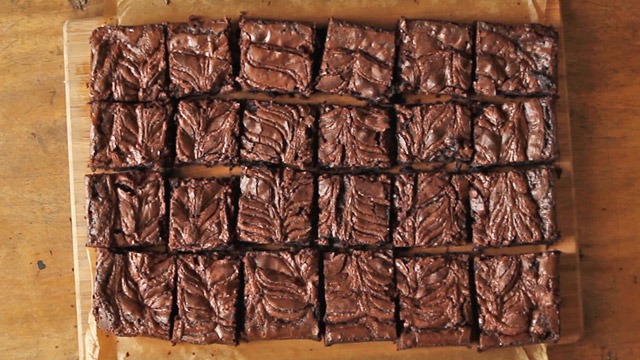 WATCH: How to Make Nutella Brownies
Posted in:
Baking
ADVERTISEMENT - CONTINUE READING BELOW
Recommended Videos