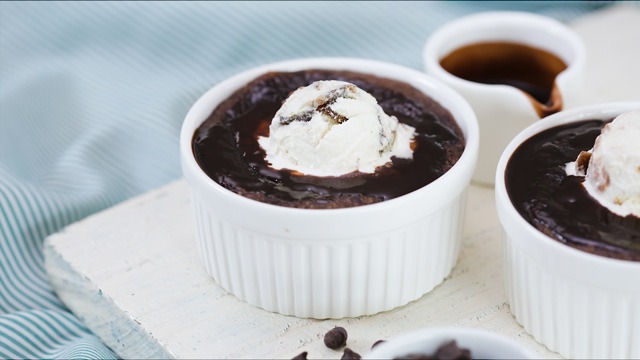 When all you want is just some delicious chocolate cake but you don't have the patience nor enough ingredients to make a full-sized cake or a batch of cupcakes, this is the kind of recipe you should turn to.  
This mini chocolate cake recipe is a genius recipe. You don't need a lot of ingredients. (No ingredient amount goes over 1 cup!) However, you do need the basic ingredients: flour, cocoa powder, sugar, butter, eggs, etc. You don't need much though because this chocolate cake recipe only makes batter good enough for two servings.
This is delightfully loaded with an easy homemade chocolate sauce and topped with ice cream, but you can skip the chocolate sauce and the ice cream. However, if you want the total experience of having a decadent chocolate cake, we suggest you don't scrimp and go all-in with the toppings. 
What makes this even more brilliant is the fact that this chocolate cake recipe is steamed. No oven needed!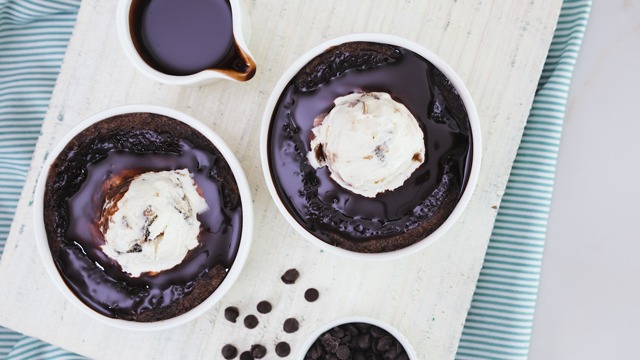 So, yes, you can make a delicious chocolate cake just for yourself! Here's the recipe: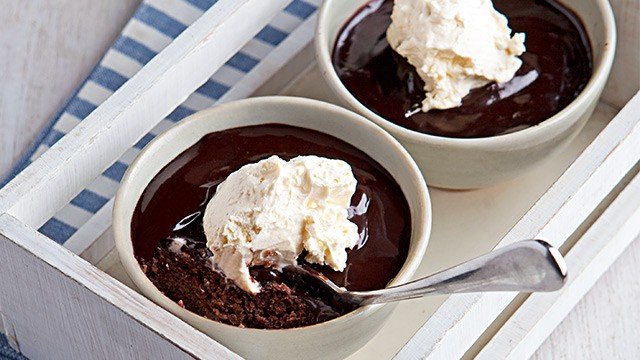 Steamed Chocolate Cake Recipe
Posted in:
Recipe
ALSO READ: 
ADVERTISEMENT - CONTINUE READING BELOW
Recommended Videos