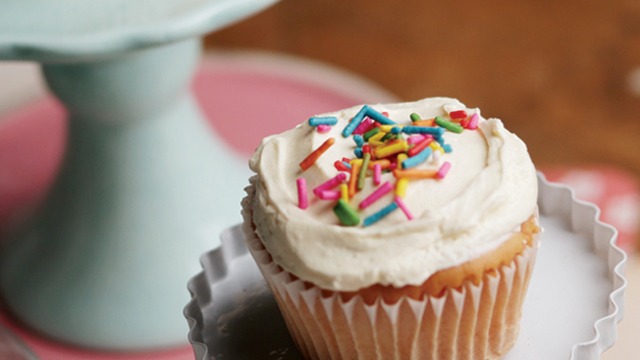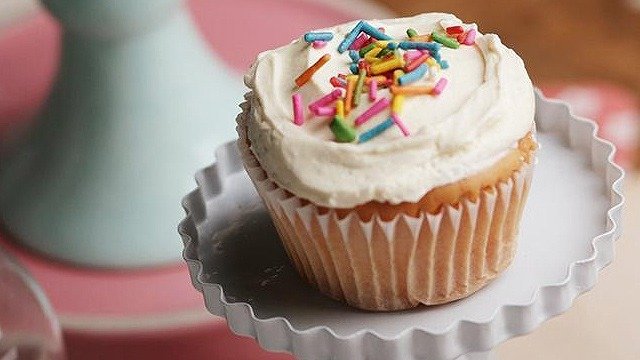 Buttercream is the answer to all your frosting needs—it's easy, fast, and packed with flavor!
Although vanilla extract works perfectly fine with this recipe, a vanilla bean will give you the best-tasting buttercream. Also, remember to whip the butter very well—it will give you a stable and silky smooth frosting. Whether you use it to fill a cake, pipe pretty rosettes on cupcakes, or make cookie sandwiches, this recipe will serve you well. Here's how to make buttercream frosting: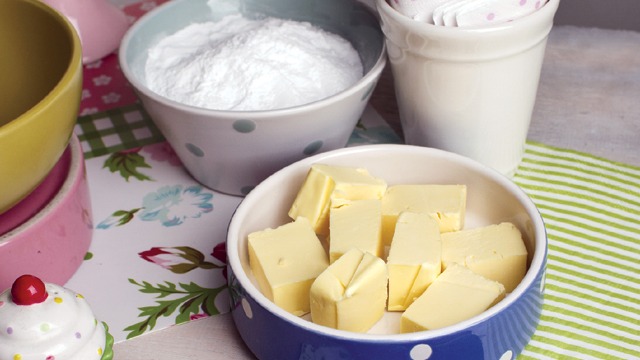 Buttercream Frosting Recipe 
Makes Around 2 cups (enough to frost a 2-layer, 8-inch cake)
3 sticks unsalted butter, softened
2 1/2 cups powdered sugar, sifted
1 vanilla bean, split lengthwise or 1 tablespoon vanilla extract
2 tablespoons heavy cream
pinch of salt
1 Whip butter with a hand-mixer on medium-high speed for 6-8 minutes until it becomes smooth, fluffy, and light in color. This step will take around 5 minutes for a stand-mixer fitted with a whisk attachment.
2 If you are using a vanilla bean, scrape the seeds into the butter and whip on medium speed for 10 seconds or until well combined. If you are using vanilla extract, move on Step 3.
3 Add the powdered sugar and salt; beat on medium speed for 1 minute until well-combined. Scrape down the bowl and beat on high speed for 30 seconds.
4 Add the heavy cream and vanilla extract and beat on medium speed until combined, around 15 seconds. Scrape down the bowl and beat the mixture on high speed for 3-5 minutes or until light and fluffy.
Buttercream may be used on cupcakes, cakes, and for cookie sandwiches.
Produced by Trixie Zabal-Mendoza; photography by Majoy Siason; prop styling by Lady and Steph Badoy of Boqueria Lifestyle Market