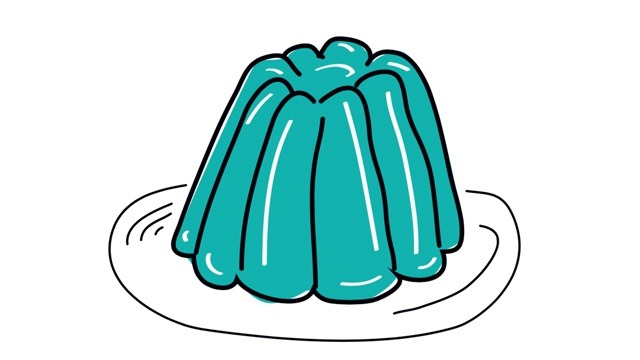 If you love making no-bake desserts, you know that you're going to need to use gelatin. It's the stabilizing ingredient that ensures that your dessert doesn't melt and won't sag once it's out of its container after setting. 
But even the most experienced of us can have trouble when it comes to temperamental gelatin if they don't bloom it properly first. "Blooming" powdered gelatin means soaking the gelatin even before adding it to the hot liquid. This ensures a smooth finished product. As the powder absorbs the liquid, each granule enlarges or "blooms." Here's how to do it:
1 Sprinkle powdered gelatin evenly over cool liquid. (This prevents lumps from forming.)
2 Set the mixture aside for 3 to 5 minutes to let gelatin powder absorb the liquid.
3 Melt mixture in a microwave set on high for about 10 seconds or in a hot water bath until mixture is translucent and gelatin is completely dissolved. Do not boil. High heat will destroy its ability to set.
4 Add gelatin mixture to warm or hot mixtures. (Adding it to a cold mixture will make the mixture firm up immediately and result in a lumpy texture.)  
Once you do all these steps in the exact order, your gelatin desserts will always be smooth and you can finally try out any of these no-bake desserts with confidence. 
Tips by Rachelle Santos were published in the March 2016 issue of Yummy magazine. Minor edits have been made by the Yummy.ph editors.