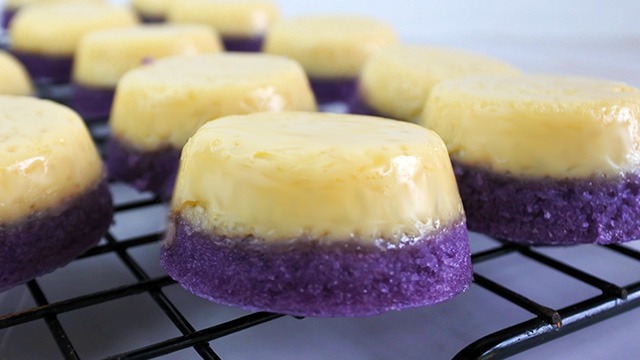 Anyone who loves puto, bibingkang malagkit, kutsinta, and other kakanin know that these dessert and snack recipes are usually made better when another flavor is introduced to the dish. 
Rarely will you find kakanin made with overwhelming flavors that you no longer know what you're eating. Instead, kakanin are subtly flavored. Here is where ube comes in. Ube is an earthy and homey flavor. In fact, ube has very little taste and what taste you do detect is commonly the earth where the tuber was dug up from. Since fresh ube should be only lightly peeled since the color is at its most vibrant near the skin of the tuber, the taste of the earth basically infuses the flesh of the ube, giving it that distinct earthy taste. 
To use fresh ube properly, you need to take note of a few things: 
1 Choose a dark-skinned

 

ube

 

tuber.
2 Peel it thinly but thoroughly.
3 To cook

 

ube, steam or boil

 

ube

 

chunks for best results. 
4 Make it into

 

ube

 

jam before using it in recipes that use ube halaya. 
5 Add ube flavoring and purple food coloring cautiously.
If you're using pre-made ube halaya, note that not all ube halaya are made the same. However, until you have bought it, you can't really check what the texture is like before opening the jar. What you can do is check the consistency and adjust your recipe to accommodate that texture. If your ube jam is very thick and sticky, you might need to use less flour since ube is a starch and acts similar to flour in baking recipes.   
Another thing you must check is the sweetness. Too often, some add ube to recipes that have just the right amount of sugar, forgetting that ube halaya is already sweetened. They end up with an overly sweet dessert! Avoid that by replacing some of the sugar to make up for the sugar in the ube halaya. 
Think you're ready to use ube in your kakanin? Here are delicious kakanin recipes using ube halaya so you can enjoy its vibrant hue and its subtle taste: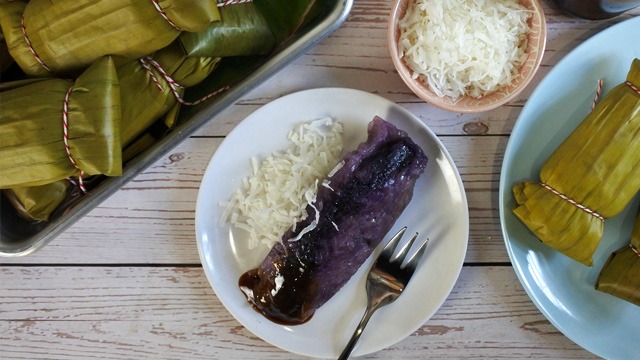 1 Ube Suman Recipe 
Suman is a delicious snack and it's a deceptively easy recipe. The troubles start when the rice isn't yet cooked through enough or the rice doesn't develop the flavor that you want from the lihia or lye water. Make it easier on yourself and make it with ube flavoring to give it a delicious taste. 
Make it even more exciting by adding a layer of ube halaya into the center of the suman so every bite is a double dose of ube!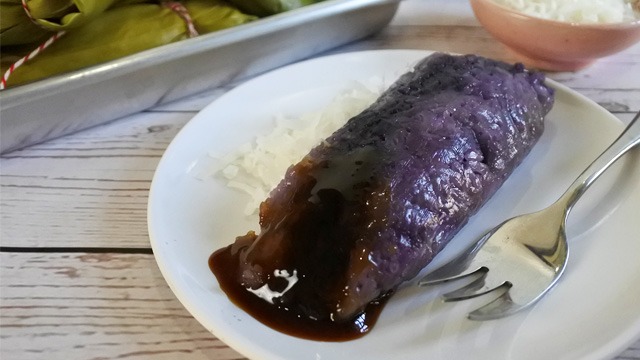 Ube Suman Recipe
Posted in:
Recipe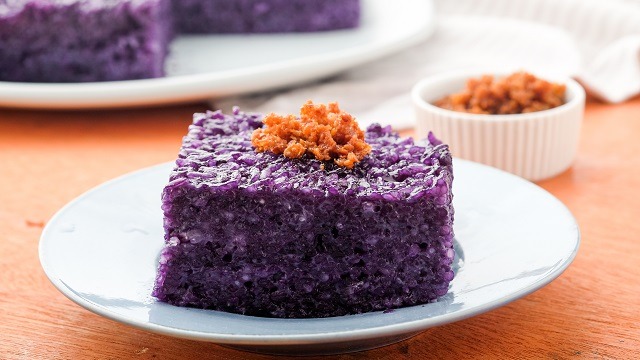 2 Ube Biko Recipe 
Biko is also known as bibingkang malagkit. Whatever term you like to use, these kakanin squares just became more irresistible with the addition of ube. Dont' forget to make the rice super sticky and more delicious with the help of some latik.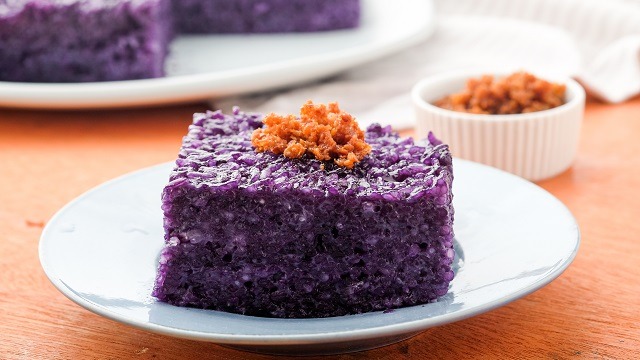 Ube Biko Recipe
Posted in:
Recipe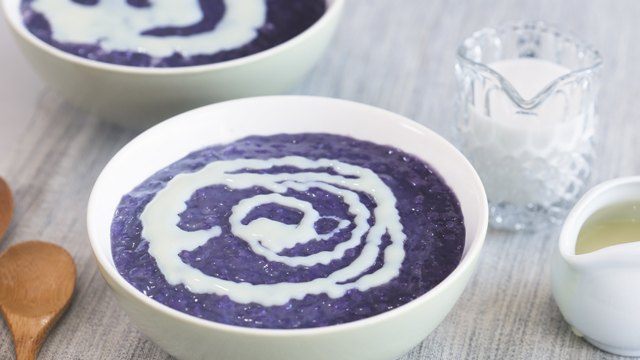 3 Ube Champorado Recipe 
People forget that champorado can be considered as a kind of kakanin since it's a dessert (eaten at breakfast!) and is made from the same kind of rice. Save the chocolate for the batirol! You'll love the addition of the ube halaya that's stirred into the porridge. 
ADVERTISEMENT - CONTINUE READING BELOW
Recommended Videos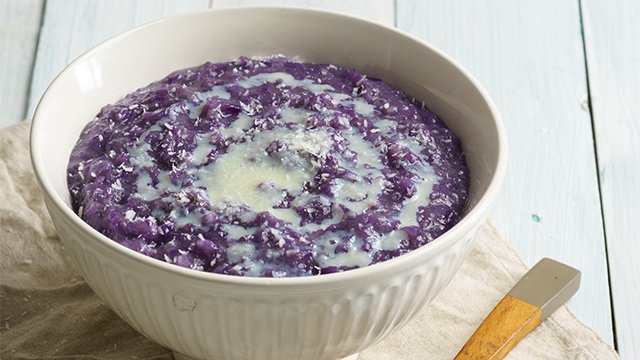 Ube Champorado Recipe
Posted in:
Recipe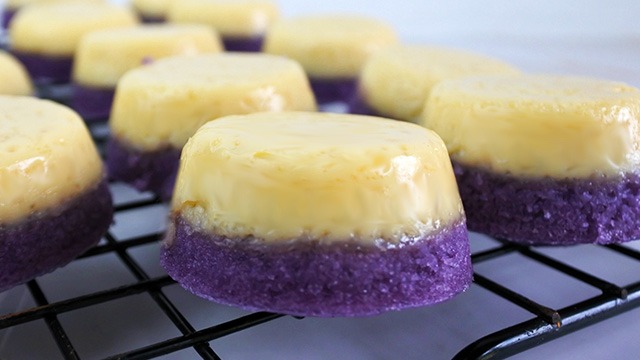 4 Ube Leche Puto Recipe 
A leche puto is a simple mishmash of two desserts we love! This version takes those two and makes it vibrant and stunning. It's still delicious and make for lovely little bites to enjoy for merienda.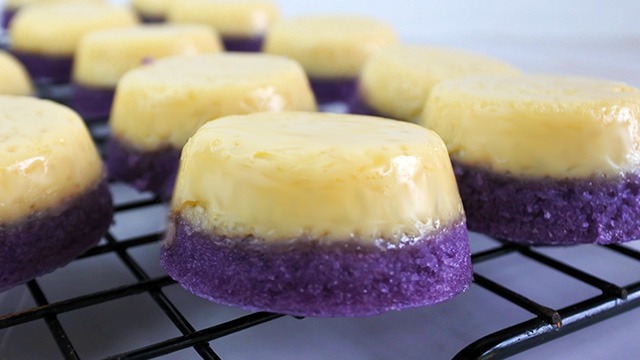 Ube Leche Puto Recipe
Posted in:
Recipe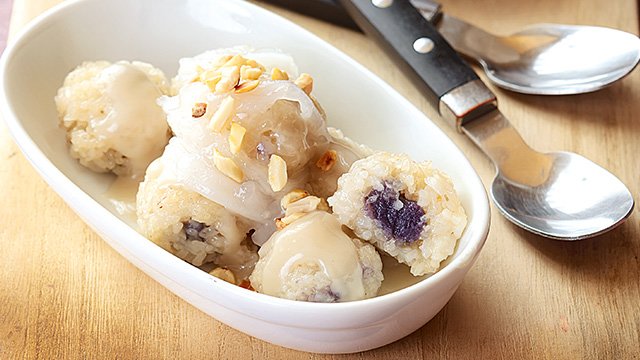 5 Ube-Stuffed Suman with Latik Recipe 
There's something about taking a bite of something to discover that there was a delightful and delicious surprise inside! These rice balls are easy to make but have a ball of ube inside to make them extra special. 
Feel free to do more with the ube halaya like stuffing it into these suman balls as well as buttery cheese puto! You can even just jazz up a boring dessert and make a delicious ube sauce to drizzle on top of sticky rice balls, too.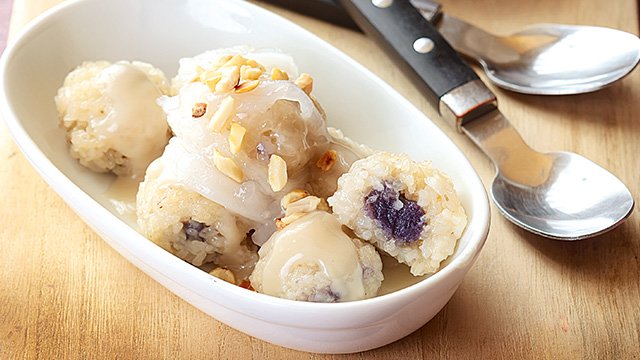 Ube-Stuffed Suman with Latik Recipe
Posted in:
Recipe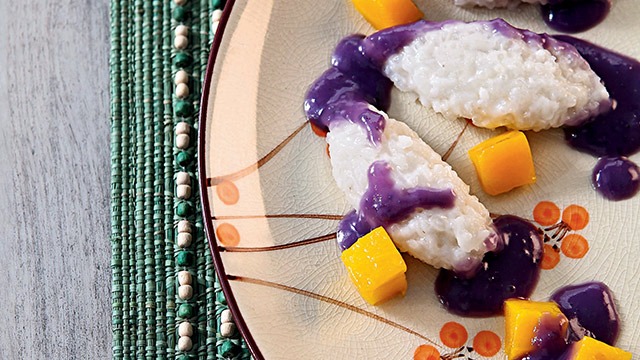 Sticky Rice in Ube-Coconut Sauce Recipe
Posted in:
Recipe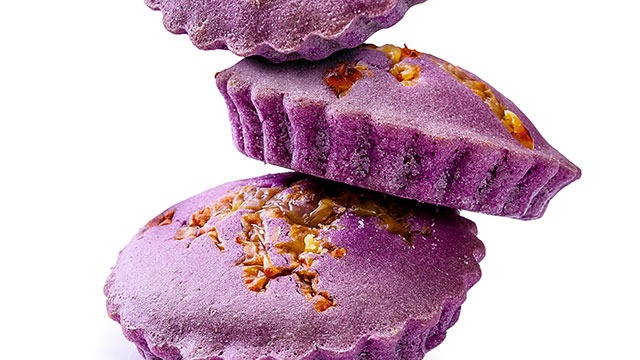 6 Ube Bibingka Recipe 
What list of kakanin would be complete without a bibingka recipe? This version is a classic bibingka recipe with just ube added. Nice and simple yet it immediately transforms the little cake! The addition of the ube flavoring and coloring makes this more appropriate for the holiday season, don't you think?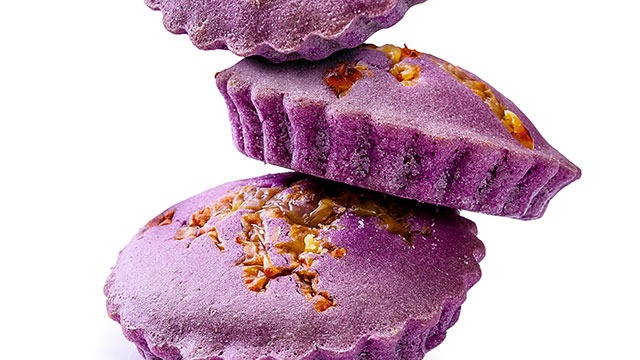 Ube Bibingka Recipe
Posted in:
Recipe
***