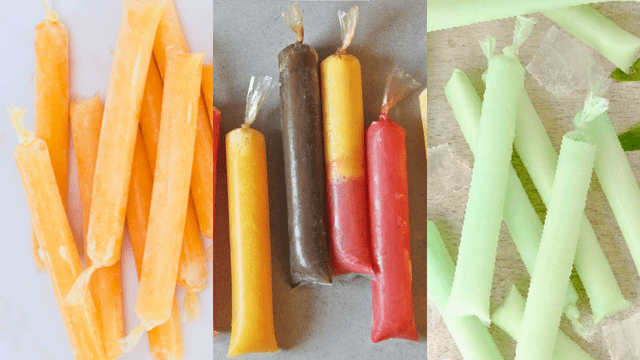 Summer is here, and that means it's ice candy season! One of the best ways to beat the heat is with a delicious and refreshing ice candy. These frozen treats are perfect for any summer day and are a great way to enjoy a burst of flavor while staying cool.
Plus, ice candy is so easy to make at home and you only need a few ingredients! It's a nostalgic treat that you and your loved ones can bond over, because making ice candy can be an activity you can share with your family and friends! Ice candy is not only super easy to make; you can get as creative as you want when choosing flavors: from fruits, to chocolate, and even cheesecake and milk tea, we've got a recipe that will get you excited for a hot summer afternoon just so you can chill with your homemade ice candy.
Get creative with these delicious ice candy recipes:
1 Fresh Melon Ice Candy Recipe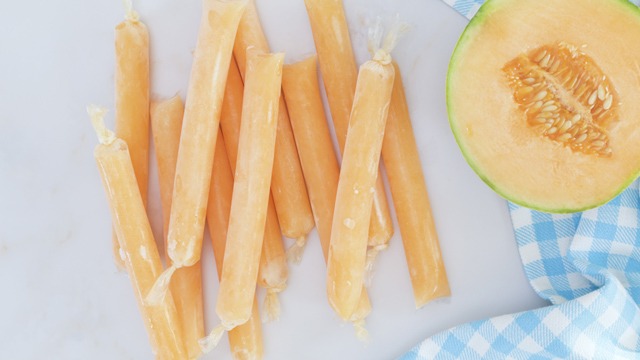 You can't get more classic than this melon ice candy recipe. Melon is one of the most refreshing summer fruits, and turning it into ice candy is something we all look forward to when the summer months hit. What better way to cool off than with frozen fresh fruit?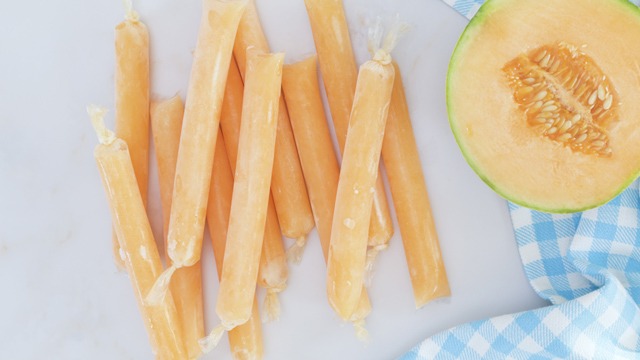 WATCH: How To Make Melon Ice Candy
Posted in:
Prepping
2 Milo Ice Candy Recipe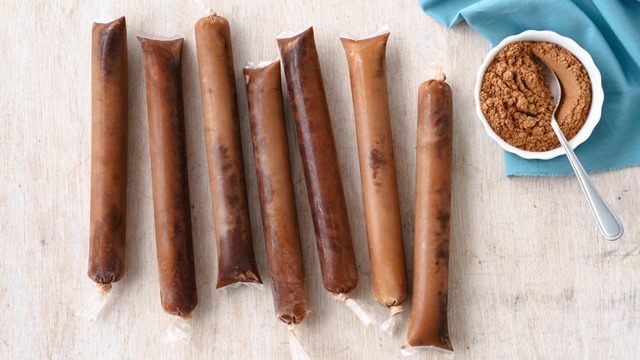 There's no need to get bummed when you're craving ice candy but your favorite fruit isn't in season yet: after all, you can always make chocolate ice candy! And it doesn't even have to be expensive or difficult, because this Milo ice candy recipe uses powdered chocolate that already tastes amazing… especially when in ice candy form.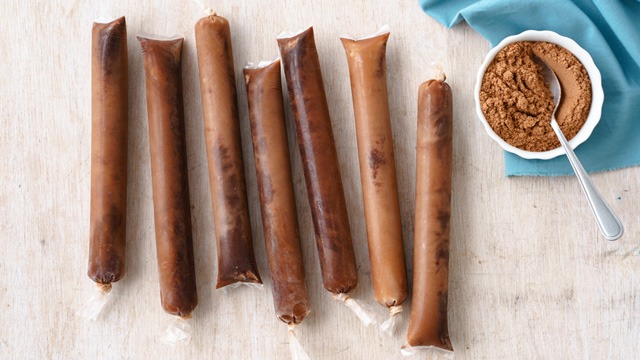 Milo Ice Candy Recipe
Posted in:
Recipe
3 Buko Pandan Ice Candy Recipe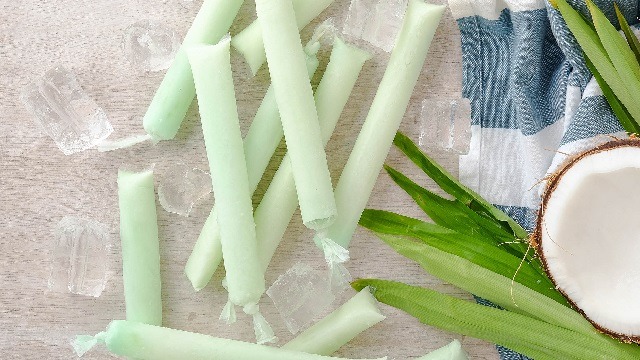 Buko pandan is a classic flavor combination. There's just something about the earthy pandan and the creamy coconut that just works. That's why making this buko pandan ice candy recipe just makes sense! The best part: buko pandan salads might not have a long shelf life because coconut spoils easily, but turning it into ice candy makes them last indefinitely because they're frozen. You're welcome.
ADVERTISEMENT - CONTINUE READING BELOW
Recommended Videos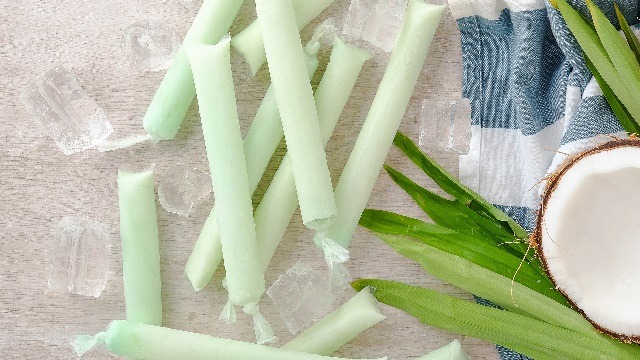 Buko Pandan Ice Candy Recipe
Posted in:
Recipe
4 Milk Tea Ice Candy Recipe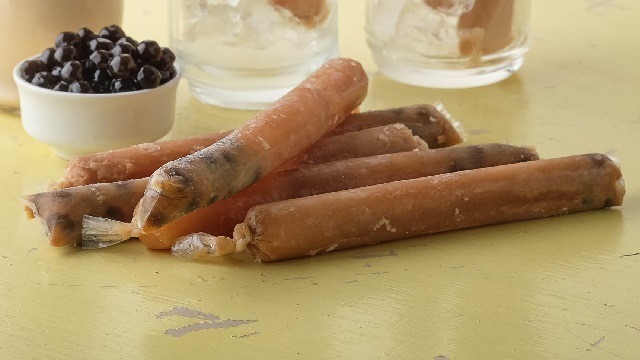 You can ice candy anything you put your mind to, and here is the proof! This milk tea ice candy recipe not only yields milk tea flavored ice candy that has boba; it actually also teaches you how to brew your own milk tea so you can make it at home. It's a versatile recipe you can use to make iced milk tea if you can't wait, but we hope you do because the milk tea ice candy is so worth it.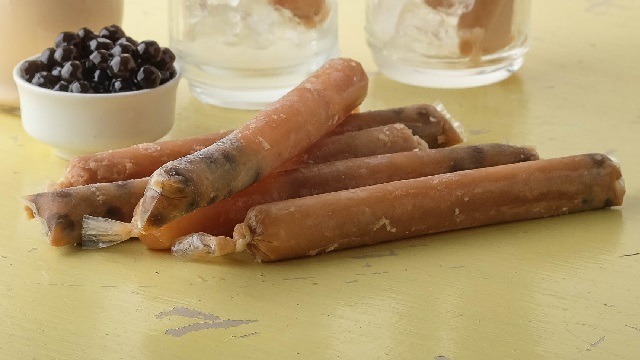 Milk Tea Ice Candy Recipe
Posted in:
Recipe
5 Ice Candy Recipes With A Twist
This three-in-one ice candy recipe rounds up unique ice candy flavors! The strawberry cheesecake ice candy has all the creaminess and crunch of a real cheesecake, from the fresh strawberries to the graham crackers. The chocolate-peanut butter ice candy is thick, creamy, and is just the perfect answer to your sweet tooth cravings. Meanwhile, we put a twist to the classic melon ice candy with white chocolate chips and black pepper!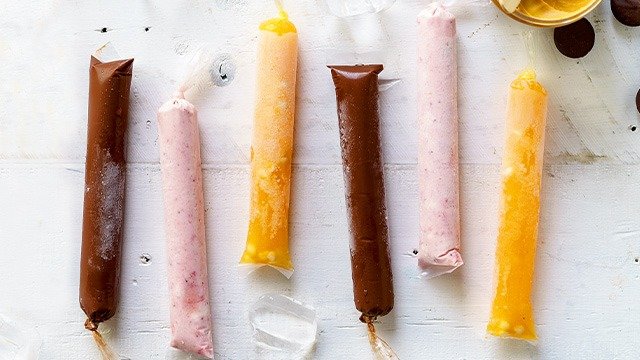 Ice Candy Recipe
Posted in:
Recipe
6 Summer Fruit Ice Candy Recipes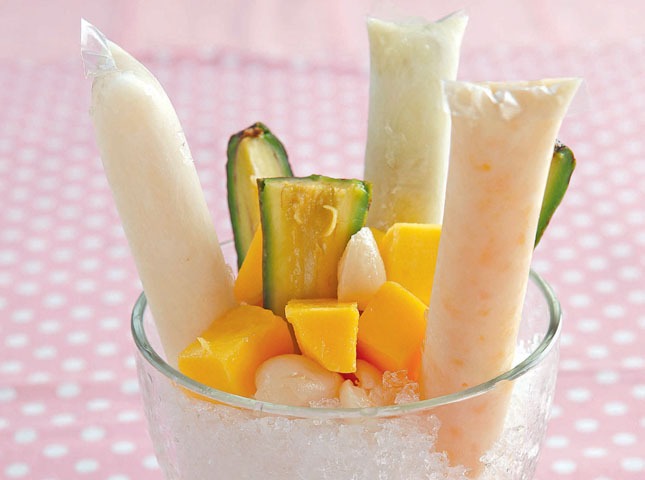 Mangoes, avocados, and lychee are best consumed in the summer. Mangoes have an irresistibly sweet flavor that just cools you off, avocados are earthy and creamy when you get them ripe, and lychee is refreshingly mild and cool to the tongue. That's why these three fruits are interchangeable in this mango, avocado, and lychee ice candy recipe! You can make these three kinds of ice candy with just one recipe and you'll always have a fruity ice candy chilling in your freezer, ready to cool you off.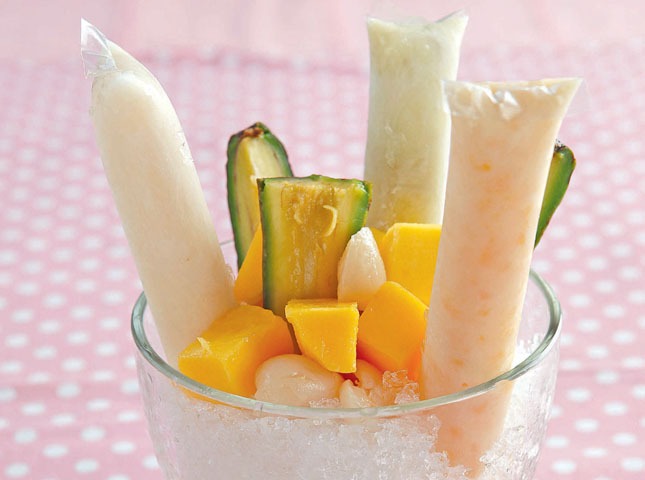 Mango, Avocado, Lychee Ice Candy Recipe
Posted in:
Recipe
7 Iced Coffee Ice Candy, Watermelon Ice Candy, and Mixed Fruit Ice Candy Recipes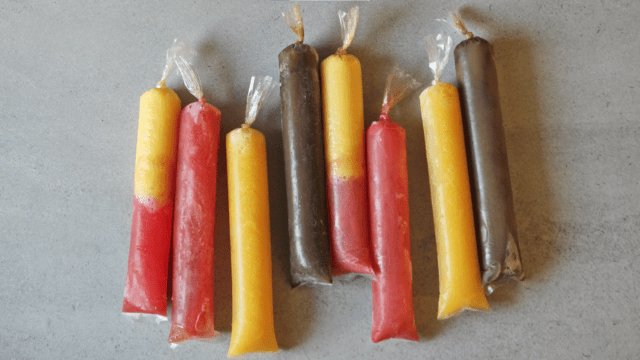 If you can't choose which fruit you want to turn into ice candy, we've got a pretty cool solution for you: make these ombre ice candies! You get two flavors in one and these vibrant ice candies are very easy to make, too. This recipe also includes one for coffee lovers, so you can enjoy a picker-upper when regular iced coffee just isn't enough to perk you up during hot afternoons.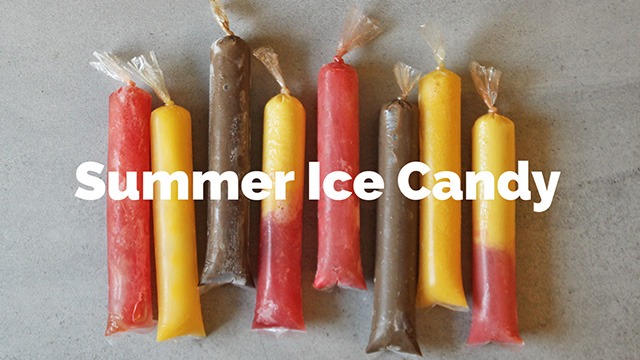 WATCH: Summer Ice Candy Ideas
Posted in:
News + Trends
Need more frozen recipes to cool you down on hot summer days? Check these out: