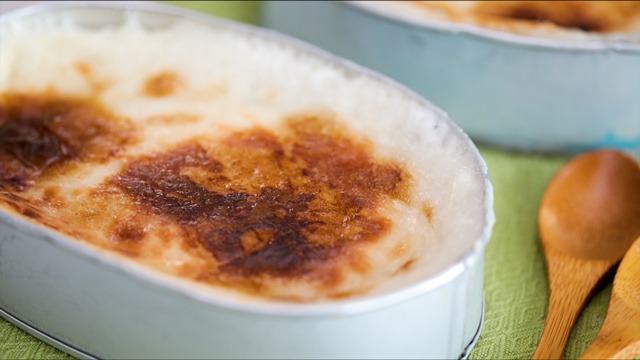 In the city of Taguig and the tiny town of Pateros, there is a sticky and gooey kakanin that is a relative unknown to the rest of Metro Manila called inutak.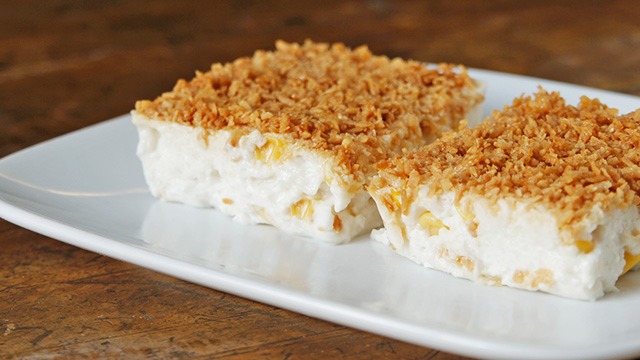 WATCH: Our Best Kakanin Recipes
Posted in:
Cooking
Residents of these two places claim the name comes from the texture of the creamy yet somewhat gelatinous consistency similar to the texture of brains. Scoop out a spoonful of inutak, though, and you'll find it's sweet without being overpowering. Since it's made from ground rice, it's consistency is delicately soft, stretchy, and gooey. It's melt-in-your-mouth good!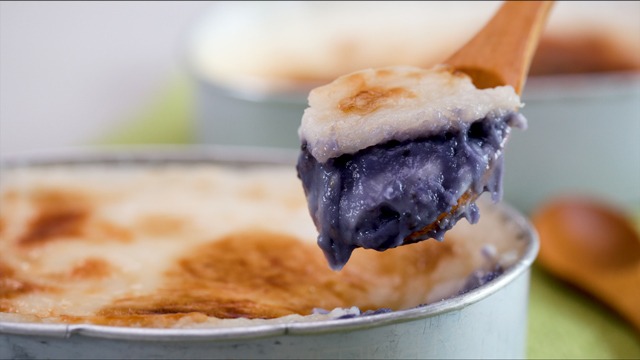 Residents swear that it's great enjoyed on its own, but it's really best eaten with ice cream.
Curious to find out how to make this unique kakanin and try it out yourself? Here's the recipe:
Inutak Recipe
Takes 25 minutes
Makes 2 standard llaneras
1/2 cup glutinous rice flour
1/2 cup rice flour
1/2 cup sugar
1/2 teaspoon salt, or to taste
3 1/4 cups coconut milk
1/4 cup plus 4 tablespoons coconut cream
2 tablespoons ube halaya
1/8 teaspoon ube flavoring and coloring (optional)
1 In a large bowl, whisk the two rice flours, sugar, and salt together. Make a well in the center. Pour in the coconut milk and 1/4 cup coconut cream, and whisk to combine.
2 Transfer mixture into a large pot, and cook over medium heat, stirring occasionally. Bring mixture to a boil then simmer, stirring regularly until the mixture is thickened. Remove from the heat.
3 Transfer about 1 cup of the thickened mixture into a bowl, and add ube halaya and ube flavoring, if using. Whisk together until the mixture is well combined.
4 Spoon the white rice mixture and the ube mixture as desired into 2 standard-sized llaneras. Top each llanera with 2 tablespoons coconut cream. Broil in a toaster oven for 10 minutes or a preheated 400-degree F oven until the tops have browned or charred. Remove from the oven, and set aside to cool or serve while warm as is or with ice cream on the side.
There are so many varieties of kakanin. Learn other kakanin here: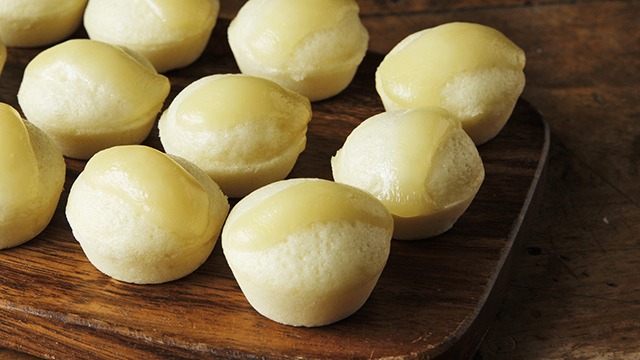 WATCH: How to Make Puto
Posted in:
Cooking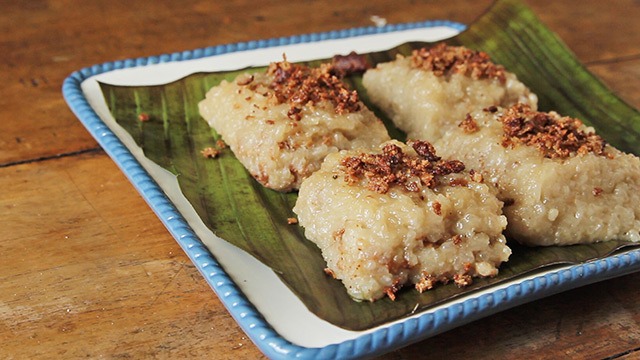 WATCH: How to Make Biko
Posted in:
Cooking
ADVERTISEMENT - CONTINUE READING BELOW
Recommended Videos