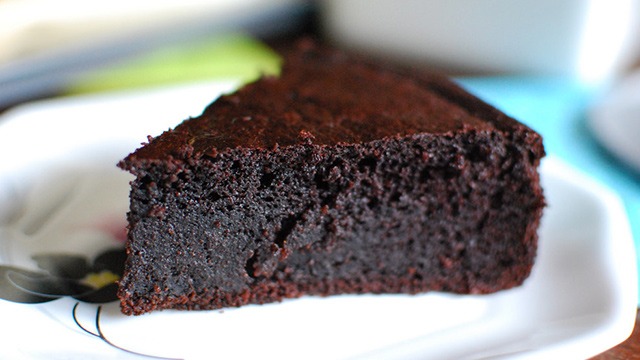 Bakers know that chocolate is a no-fail baking flavor. Who doesn't love  the earthy, sometimes sweet, sometimes bitter taste of chocolate?
One of the best ways to get the best chocolate flavor in your cakes, brownies, and truffles is to use cocoa powder. A common baking conundrum is running into two different kinds of it, and not knowing which one to use. What is the difference between natural cocoa powder and Dutch-processed cocoa powder, and can one be substituted for the other?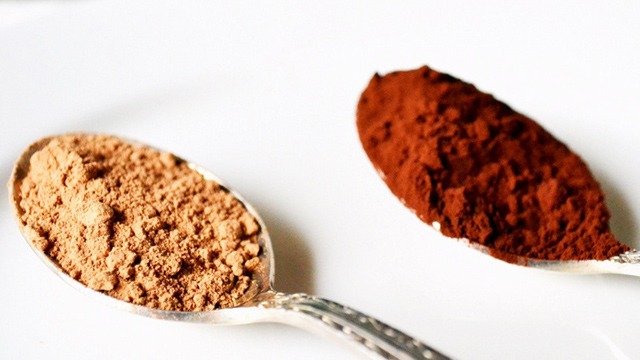 Natural cocoa powder is made from grinding roasted cacao beans into a paste, then extracting the cocoa butter from the paste. Acidic and bitter cocoa solids, which are then ground even further into a powder, are left behind. Natural cocoa powder is, in essence, fat-free and super concentrated in flavor, which makes it the perfect choice for moist and tender cakes.
Dutch-processed cocoa powder is treated with an alkali solution, which washes cocoa powder's acidity and makes it more mild in flavor than natural cocoa powder. An easy way to distinguish the two is to look at the color: Dutch-processed is darker, and packages are often labelled "Dutch-processed" or "Dutched." Avoid substituting Dutch-processed for natural if your recipe calls for natural—the lowered acidity will affect the texture of your treats.