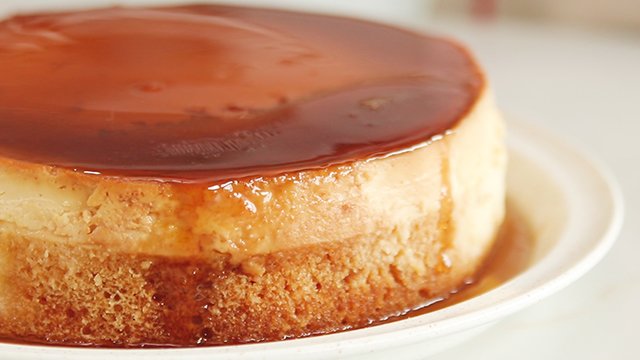 We know how intimidating this leche flan cake looks—how do you get those two perfect layers of leche flan and chiffon cake, and then get the syrup to drip down the sides in the most drool-worthy way possible? Here is everything you need to know before you try making this Pinoy dessert. Some of these baking tips may even surprise you! 
Here's the specific leche flan cake recipe we're using for our baking tips: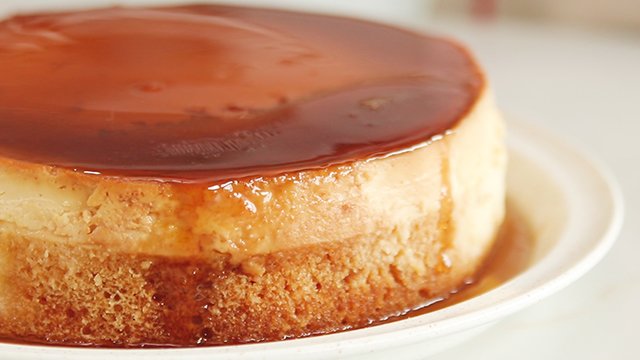 WATCH: How to Make a Leche Flan Cake
Posted in:
Baking
1 Use the right pan. 
Because this cake needs to sit in a water bath, avoid using a springform pan to prevent water from leaking into the cake. If you have nothing else to use but a springform pan, simply wrap the bottom well with foil. A light-colored and lightweight pan works best for this cake because you'll have to flip it out at the end of the procedure.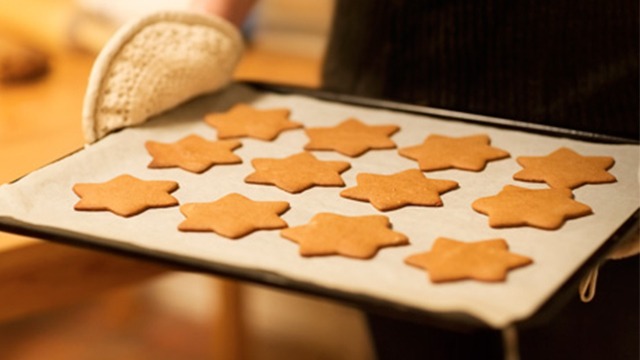 The Best Pans for Baking Cakes and Cookies
Posted in:
Baking
2 Do not stir the sugar while making the syrup.
You are going to make a dry caramel for this recipe, meaning no water is added to the sugar during the process. Sugar is simply melted until it turns into a dark caramel. Do not use a spoon to mix the sugar crystals around because the caramel will seize, turn chunky, and possibly burn. All you have to do is swirl the pan so that the caramel melts and spreads easily.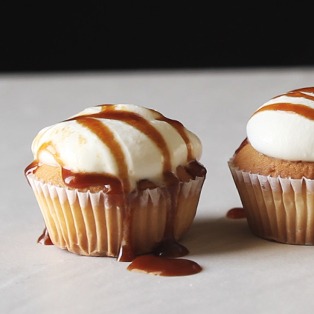 WATCH: How to Make Caramel Sauce
Posted in:
Baking
3 Pass the leche flan mixture through a sieve. 
If you want to make sure that you make a velvety-smooth leche flan, pass the mixture through a sieve first to take out any chunks from the egg yolks. It's a simple step that will make a huge difference in the end result. 
4 Be gentle with the chiffon cake batter.
Be extra gentle when folding in egg whites into your cake batter. It needs to stay light and airy so that it floats directly on top of the leche flan mixture in the baking pan. Yes, the leche flan and chiffon cake layers bake at the same time! 
5 Once the cake comes out of the oven, you need to work fast. 
Have your serving dish ready before the cake comes out of the oven. Once it does, immediately run a knife around the edges of the pan and flip the cake over to your serving dish. If you let the cake cool inside the pan, the chiffon cake may shrink from the steam caused by leftover heat, and as it soaks up the caramel. This will result in a shrunken chiffon that will separate from your leche flan layer. Remember: work fast! 
ALSO READ: 
ADVERTISEMENT - CONTINUE READING BELOW
Recommended Videos