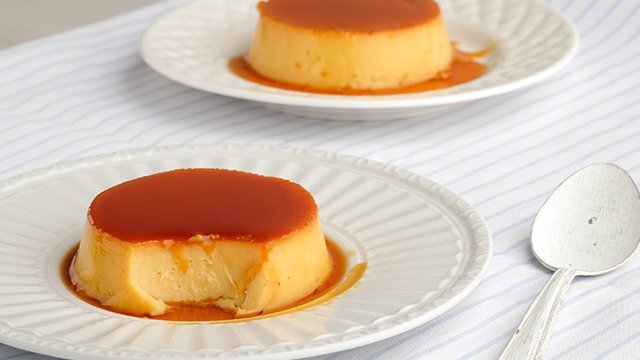 Leche flan might be the unofficial favorite dessert of Filipinos. It's creamy, luscious texture bolstered by a sweet amber liquid doesn't take away from the delicious flavor that is the leche flan caramel.
We know how good it is but we also realize that not everyone wants to make 3 llaneras at every leche flan-making session. Not everyone can also spare almost an entire pack of eggs just to satisfy a leche flan craving!
While that may be any leche flan lover's dream, you can make a smaller batch when you find you only have 3 eggs in your refrigerator or you just can't eat that many serving at any given time.
When all you want is one big serving of the luscious custard, here is the 1-llanera recipe that will satisfy your craving while saving you from using up more ingredients than you're willing to use:   
Leche Flan For One Recipe
Takes 55 minutes plus overnight chilling  
Makes 1 llanera
3 tablespoons sugar
3 large egg yolks
3 tablespoons condensed milk
1/2 cup evaporated milk
1 Prepare a steamer.
2 Place sugar into a standard-sized llanera. Using tongs or a kitchen towel, place sugar-filled llanera over an open medium-sized flame. Heat and let the sugar melt and begin to brown, turning while swirling the melted sugar in the llanera until the entire amount of sugar is completely melted. The sugar should look transparent through the amber color and no sugar should be visible. Set aside to cool completely.
3 In a medium bowl using a spoon, mix egg yolks and condensed milk together. Add and then stir in evaporated milk until well mixed. Strain egg yolk mixture into the caramel-lined llanera, removing any bubbles that formed on top, and then cover with foil.
4 Place in the preheated steamer and cover. Let steam for 40 minutes (or until the custard is set in the middle when the llanera is gently jiggled), then chill overnight.
5 When ready to serve, run a knife around the entire flan between it and the llanera. Place a plate over the llanera and quickly flip over. Remove the llanera, letting the caramel drip onto the flan, and enjoy.
We know a serving of leche flan is the perfect ending for many dinners, so now that you know how to make one for yourself, give it a try and let this luscious, delicious flan be the sweet ending to your day. 
Curious to try other leche flan recipes? Here are more recipes to try: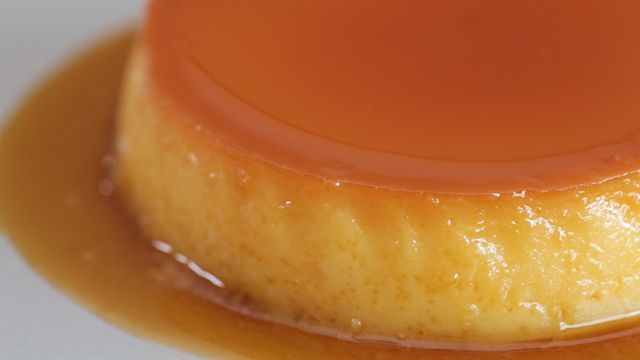 WATCH: How to Make Coconut Leche Flan
Posted in:
Cooking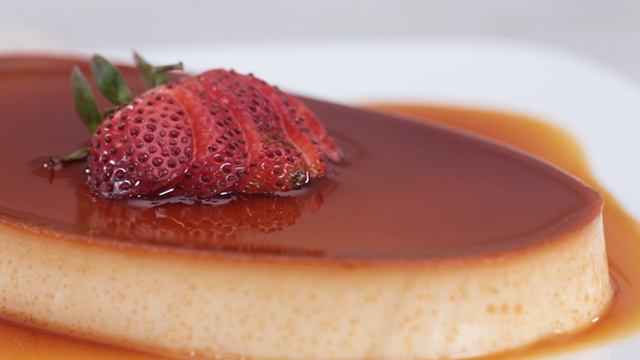 WATCH: How To Make Strawberry Leche Flan
Posted in:
Baking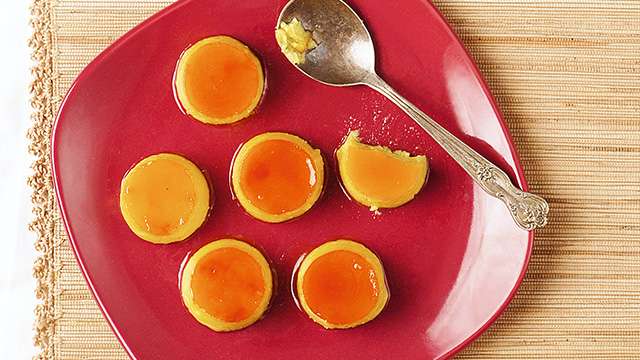 How To Make Leche Flan Using Flavored Milk
Posted in:
Baking