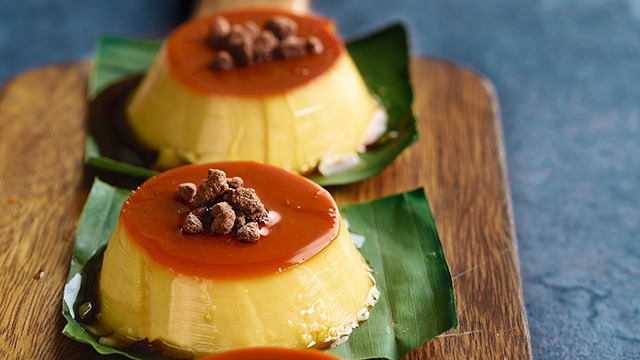 Leche flan is a creamy, thick custard with runny caramel sauce. It is a popular Pinoy dessert that can be eaten by itself or added as a topping to halo-halo or paired with ube. 
Leche flan are steamed in covered llaneras or leche flan molders; however, they can also be baked in a water bath. Leche flan in English can be called caramel custard. It is also closely related to French desserts, crème caramel, and crème brûlée, although there are some differences between these Filipino and French custard desserts.
Traditional Filipino leche flan is usually made with eggs, evaporated milk, and condensed milk, and can sometimes be flavored with the rind of dayap or green lemons. These simple leche flan ingredients are enough to make such a decadent dessert, but for beginners, it might be a little difficult to get the velvety texture associated with leche flan. 
So whether you're making leche flan for the first time or a veteran looking to improve your leche flan game, here are some tips to make smooth and bubble-free leche flan!
1 Gently stir the milk.
Leche flan recipes usually have two kinds of milk: evaporated and condensed. These two have very different consistencies and can produce a lot of bubbles when you mix them. While a whisk may make quick work of this process, it is better to use a spatula or even just a spoon to slowly stir the two kinds of milk together. This reduces the chances of bubbles forming as you mix. It is also a good idea to puncture and give the egg yolks a light mixing before adding these to the milk.
2 Crack and separate the eggs right before adding to the milk mixture. 
Our leche flan recipe uses only egg yolks to make it extra creamy and decadent, and it is key to helping this Filipino caramel custard set. Resist the urge to separate your yolks and whites too early, because when egg yolks are left to stand on the counter for more than a few minutes, they tend to dry out and form a skin. If you find that you've prepared the yolks too early, cover them in plastic wrap and lightly tap it down to make sure that the wrap is directly touching the egg yolks (not just covering the container) to prevent air from drying up the surface of the egg yolks. 
3 Pass the custard mixture through a sieve.
This is one of your final safeguards against those dreaded bubbles, so don't skip it! It is best to use a fine-mesh sieve in order to get even the smallest bubbles. After mixing your leche flan ingredients together, you can pour it directly into your llaneras or leche flan molds through a sieve. Make sure not to pour from too high a distance; this is in order to avoid splashes, which can form new bubbles in your molds! If your custard mixture has somehow formed way too many bubbles, you can sieve it twice before pouring it into molds. Finally, if you still see bubbles before you put them in the steamer or oven, you can use a spoon to lightly scrape them off.
4  Have an oven? Bake it in a water bath instead!
You can avoid creating bubbles in your leche flan by cooking it in the gentlest way possible: use your oven and do it in a water bath. To do this, simply cover your prepared flans with foil and place them in a shallow pan. Pour water into the pan until it comes up halfway on the tins, then bake for 45 minutes or until the flan is firm. Make sure to use hot water for your water bath to ensure that the heat is evenly distributed in your oven. This cooking method, aside from the more common steaming method, yields thick, smooth, and rich leche flan every time.
5 If you need to steam it, do it low and slow.
If you don't have an oven and must rely on a steamed leche flan method, you can still get bubble-free leche flan by following the previous tips. Just remember to watch your steaming water: once it boils, keep your stove at medium-high heat to maintain a light rolling boil.
The key here is to keep the internal temperature of the steamer at medium heat because if the water is boiling too violently, it means you have now gone into high heat territory. Steaming over high heat can cause the liquid custard to boil (especially at the sides, where it is the hottest), creating those pesky bubbles that you're trying to prevent. If unsure, keep your heat at Low to keep that water that hot. Keeping the water hot will still produce steam and cook your leche flan but might just take longer to finish. 
ADVERTISEMENT - CONTINUE READING BELOW
Recommended Videos
If you believe you need more help, check out these articles. Once you're more confident in your leche flan-making abilities, here are more recipes to try and put those newly learned skills to the test!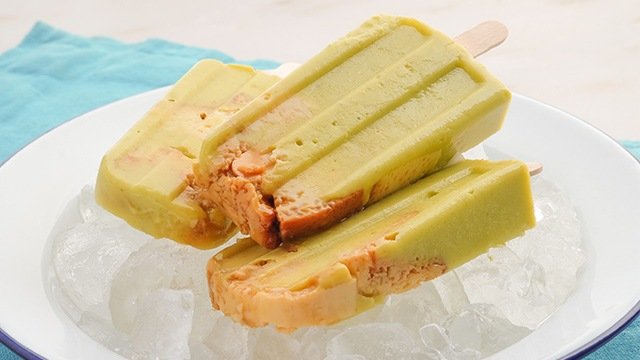 Avocado-Leche Flan Popsicles Recipe
Posted in:
Recipe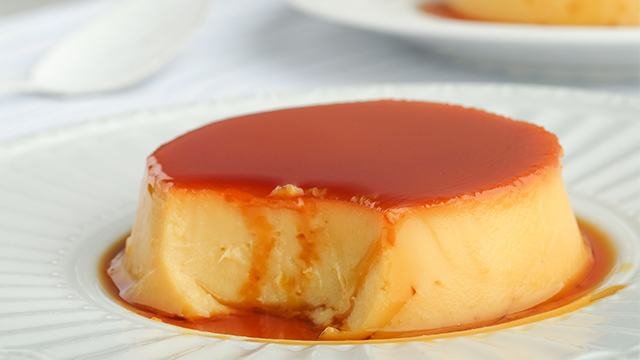 Coconut Leche Flan Recipe
Posted in:
Recipe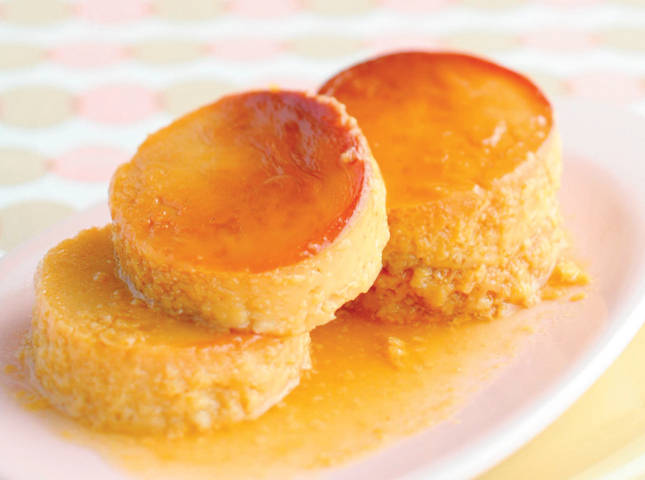 Leche Flan Recipe
Posted in:
Recipe
***