Succulent litson baka has been all over social media, nudging people to get that mobile phone and order a serving or two. 
Have you alsothought about making your own litson baka at home? Order a chunk of beef instead and make one yourself. You have your choice between a roast beef meal that's cooked in the oven or on the stove. Both will result in succulent beef slices that you might not believe is possible at home! 
You will need a good cut of beef to make into a roast. To mimic the litson baka, use at least 1 kilo slab of beef brisket. You can also choose a sirloin cut which is a classic cut for roast beef. Consult your butcher for the best cut for both your needs and your budget. 
Ready? Here are your replacement litson baka recipes that we think you should try: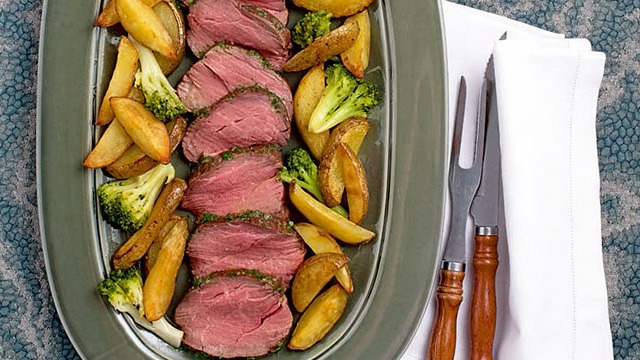 1 Classic Roast Beef Recipe
The most important part of making your own roast beef at home is seasoning it right. Be generous when seasoning your beef so it can be tasty from the outside in. A good idea is to season it and then let it sit at least overnight, chilled, so it can flavor the whole roast before roasting it.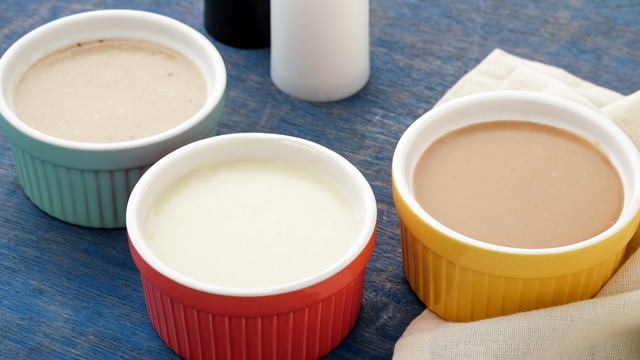 Basic Gravy Recipe
Posted in:
Recipe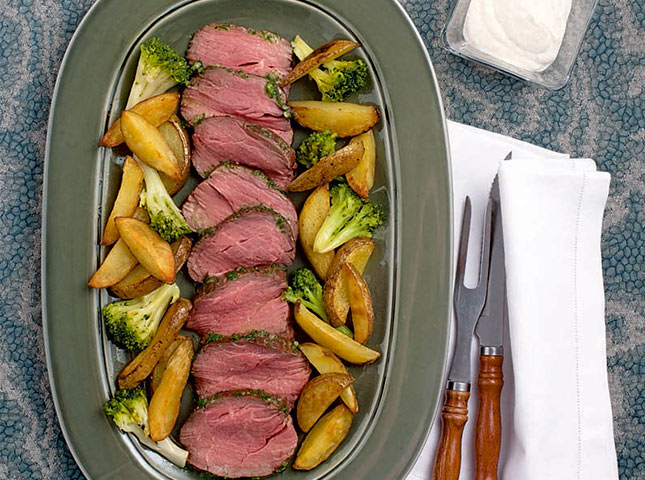 Classic Roast Beef Recipe
Posted in:
Recipe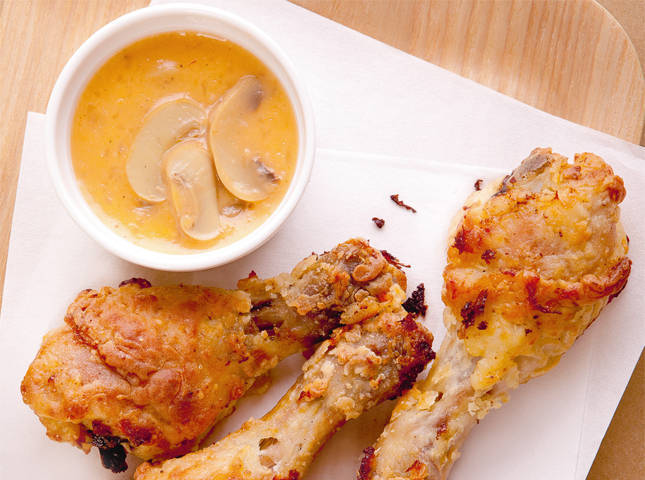 Low-Fat Mushroom Gravy
Posted in:
Recipe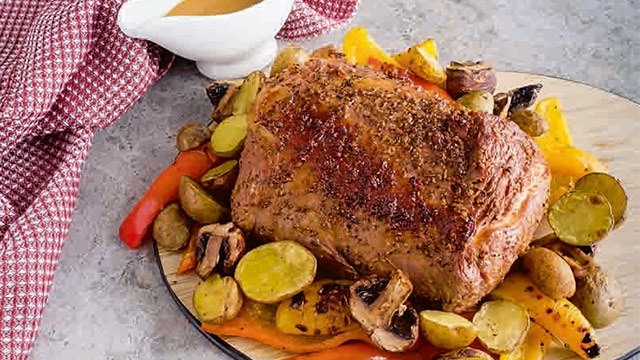 2 Roast Beef with Dry Spice Rub Recipe
Want more flavor than the usual seasonings? Try this version of the roast beef that has some aromatic and flavorful spices to add to the umami-packed flavor of the beef and a side of potatoes and mushrooms.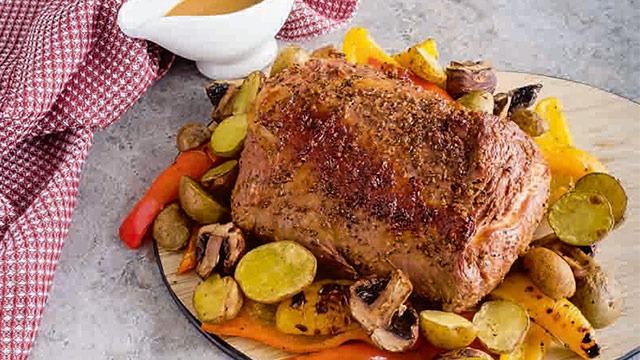 Roast Beef with Dry Spice Rub Recipe
Posted in:
Recipe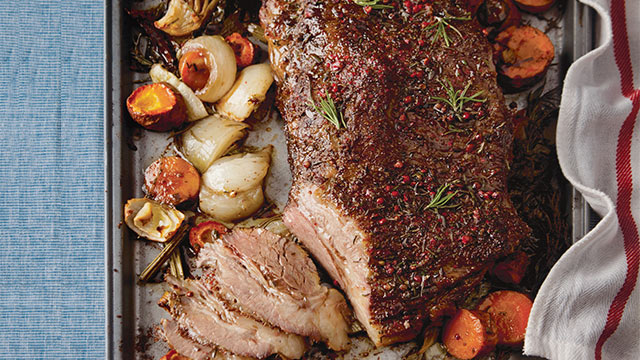 3 Herb-Crusted Roast Beef Recipe
If you're not into spices, try herbs with your roast beef. Thyme and rosemary take center stage in the flavor of this roast beef recipe. The herbs are classic together with the garlic and mustard to give this roast beef a classic taste with every bite.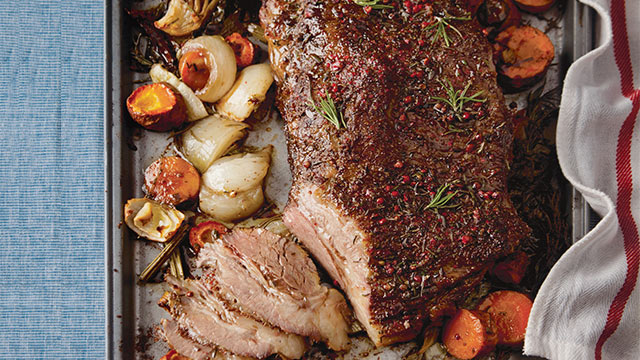 Herb-Crusted Roast Beef Recipe
Posted in:
Recipe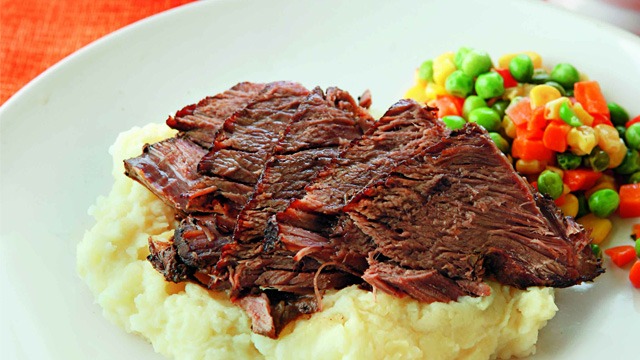 4 Coffee Roast Beef Recipe
Coffee is not a flavor you might associate with a savory dish but in the case of beef, it's a great substitute for wine. That's right. If you have always omitted the wine when cooking beef recipes that require it in the recipe, you can use brewed coffee instead. Apparently, coffee does more than just make it taste delicious. It tenderizes the meat as well as mimicking the flavor that wine would otherwise add if you were using it. 
Don't believe it? Try this easy roast beef using coffee instead of wine.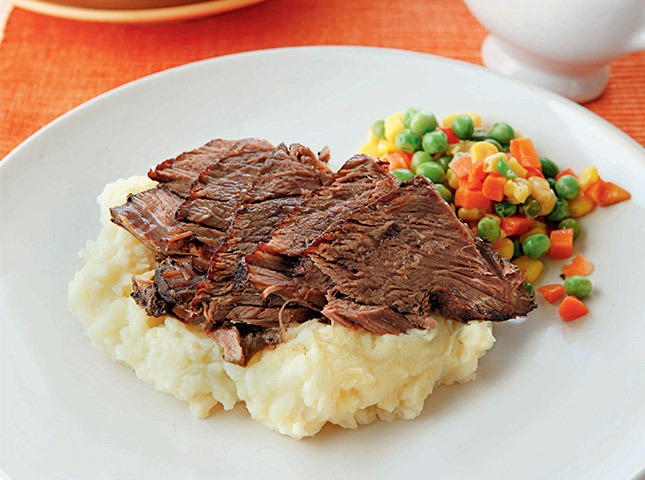 Coffee Roast Beef Recipe
Posted in:
Recipe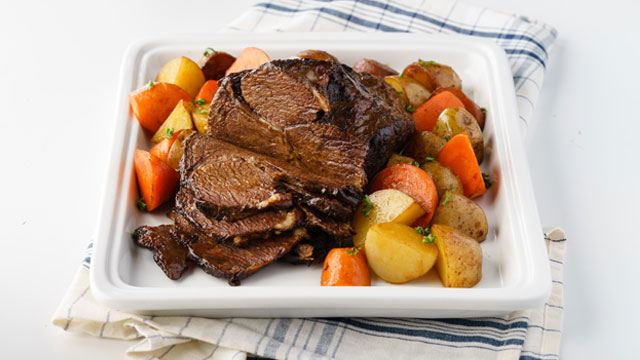 5 Beef Pot Roast Recipe
A roast beef may be a dish that you can't make because you don't have an oven. Don't let that deter you! You can still have a tender and juicy beef meal that's just as good as beef roasted in the oven. Known as pot roast since it's cooked on the stove instead of the oven, this is easy to and results in succulent slices that will melt in your mouth, too. 
ADVERTISEMENT - CONTINUE READING BELOW
Recommended Videos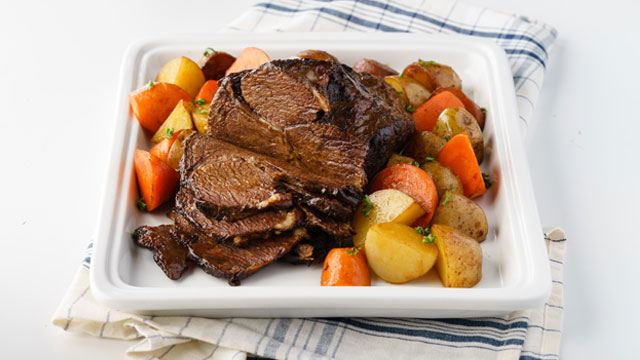 Beef Pot Roast Recipe
Posted in:
Recipe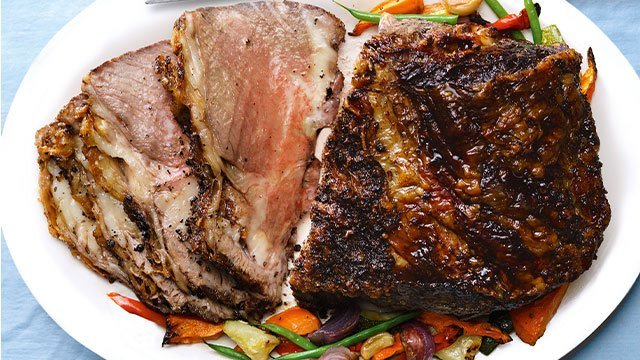 6 Roast Prime Rib Recipe
Also known as a prime rib roast or a standing rib roast, the prime rib is one of the eight primal cuts of beef. It's one of the most expensive cuts of beef but this is because it's juicy, well marbled, and is overall one of the best cuts of beef if you can get your hands on a chunk. This is fantastic to make for a special occasion when a steak is on the menu but you want to feed more than yourself.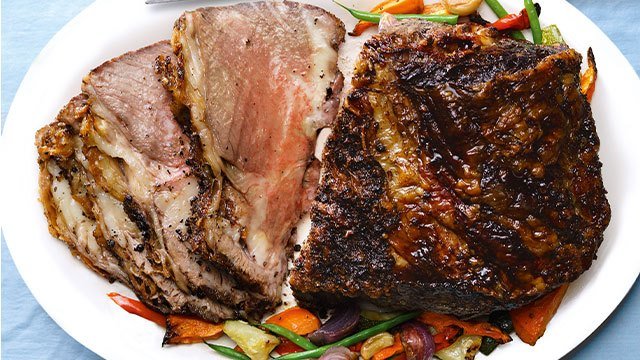 Roast Prime Rib Recipe
Posted in:
Recipe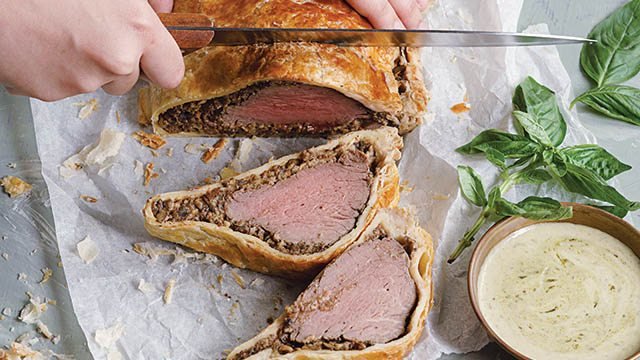 7 Beef Wellington Recipe
Want to level up your cooking skills while delivering one of the best beef meals you can make at home? This puff pastry-wrapped, mushroom-coated roast beef recipe is one of those dishes that you can make ahead of time. It's a little labor-intensive but the resulting meal can go down as one of the best if you pull it off. Serve with your choice of gravy, mushroom sauce, or a creamy herbed sauce.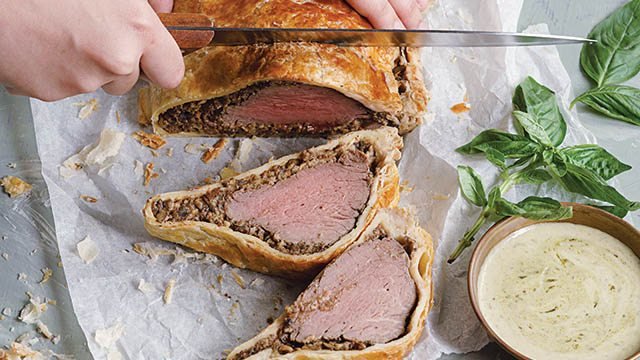 Beef Wellington Recipe
Posted in:
Recipe
A elegant roast beef meal can be had with a few ingredients and some patience to see it through until it's tender, juicy, and super irresistible. Order in if you can or try any of these recipes when the craving is too much to resist for long. 
***