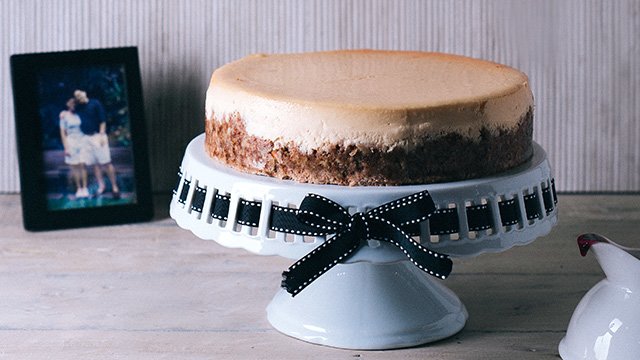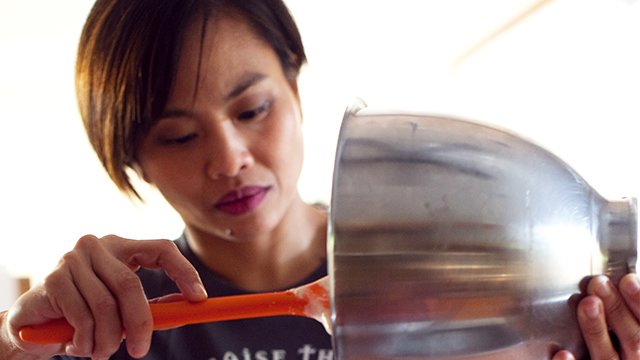 Lori's love affair with dessert started when her mom taught her how to bake cheesecake. The same recipe is the basis of the cheesecakes she makes today. Check out her blog here! 
I am zealous about food, a quality I attribute to my mom, because she was the one who stoked my flame for all things edible. It wouldn't be an exaggeration to say that she raised me and my two sisters on an international menu. Thanks to her adventurous spirit and kitchen prowess, meals were lessons in culinary wonder and appreciation.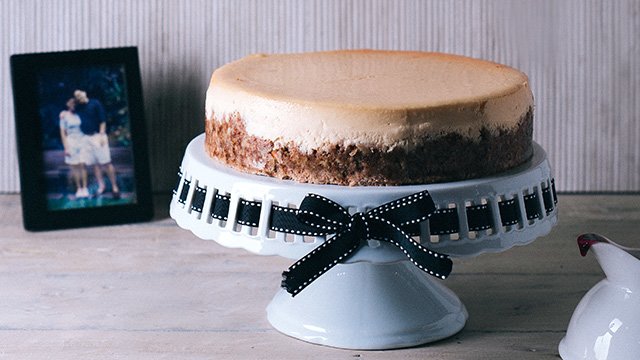 Because Mom was such a whiz in the kitchen, I didn't have any reason to learn how to cook. But once when I was 11, she taught me how to make cheesecake, a simple no-bake recipe from the back of a pack of cream cheese. I helped her scrape, crack, and pour the ingredients in, and I remember tiptoeing over the counter and peering anxiously into the mixing bowl, mesmerized by the paddle turning round and round. In that one hour with Mom, she taught me about focus and precision; those qualities, plus the aromas of vanilla and cream wafting through the air, ignited my lifelong love affair with dessert.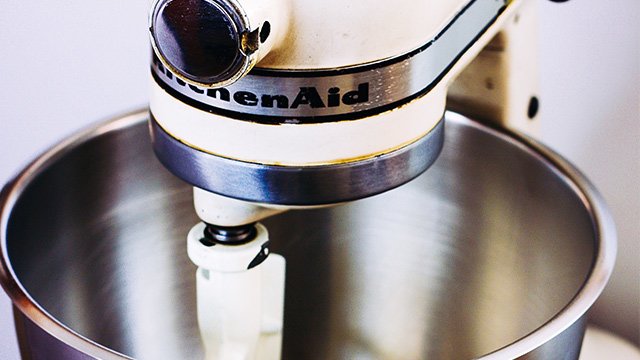 This 40-year-old mixer is the very same tool that Lori's mom used to teach her to make her first cheesecake. Lori still uses it to whip up sweet treats.
Over the years, I've tweaked that cheesecake recipe to my liking, a recipe that's now memorialized in my book. Mom eventually passed on to me that very same KitchenAid mixer we used (now more than 40 years old and still working!) where it holds a place of honor on my kitchen counter.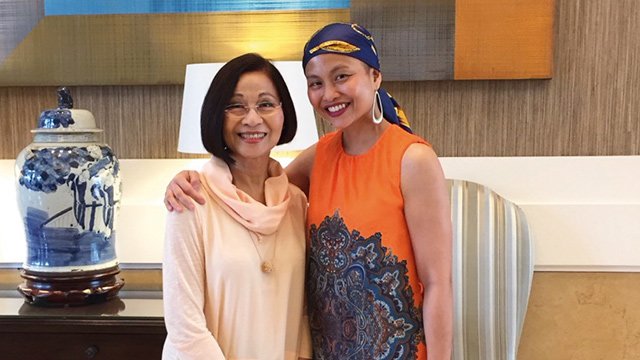 Lori and her mom, a whiz in the kitchen.
Now that I'm older and thoroughly obsessed with food, I realize that one of the greatest lessons Mom has taught me is to taste my food, not just eat it—a life lesson that applies well beyond the dining room and kitchen. Mom has taught me how to eat and live well, and I'm passing the same lessons on to my own daughter.
This article was originally published in the April 2017 issue of Yummy magazine. Minor edits have been made by Yummy.ph editors.