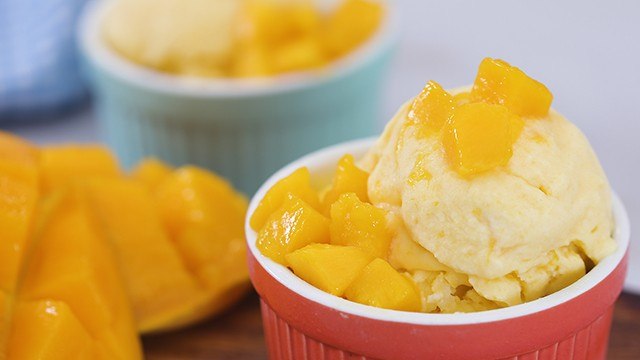 We're lucky in live in a country that has arguably one of the sweetest mangoes in the world. Mangoes are plentiful during the summer and it's no wonder that many desserts revolve around the sweet mango. 
If you're looking to find ways to enjoy the fruit other than eating it as is, here are the dessert recipes you need to know to take advantage of the bountiful harvest this summer: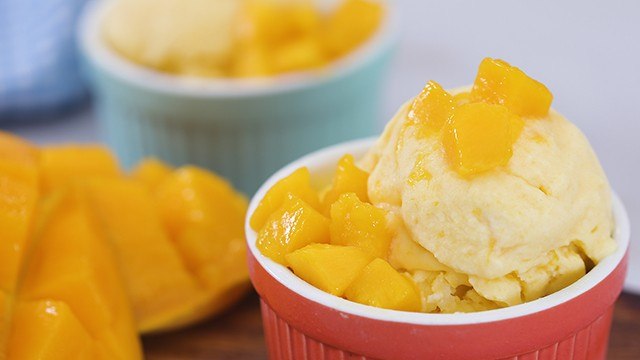 Mango Ice Cream
You can't go wrong by making ice cream and it's an even better idea to make it with sweet mangoes beacuse of its natural sweetness. Best of all, it's the summer and what better way to cool off in the summer heat than with a cup of this sweet treat.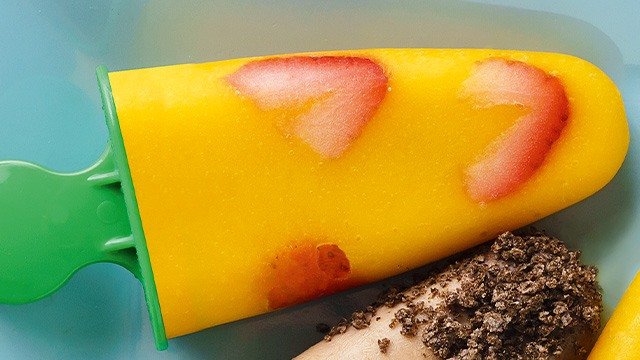 Mango Strawberry Popsicles 
If even a little cooking is too hot for you, you'll love that you can still enjoy an icy mango treat that doesn't require any cooking at all. Just put together and wait for the ice to form and harden. Now that's a treat.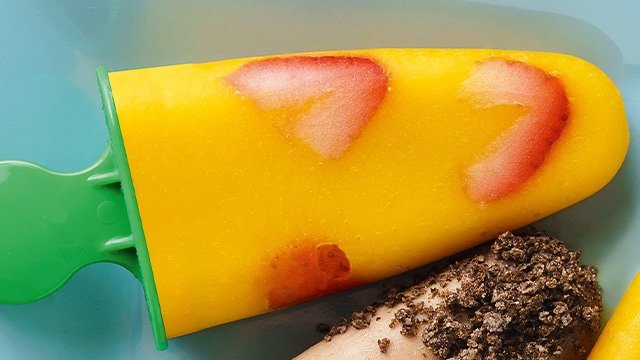 Easy Mango Strawberry Popsicle Recipe
Posted in:
Recipe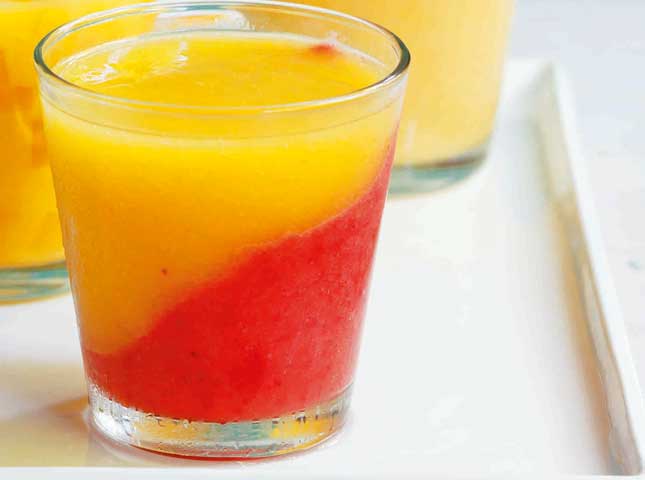 Mango Strawberry Slush
Posted in:
Recipe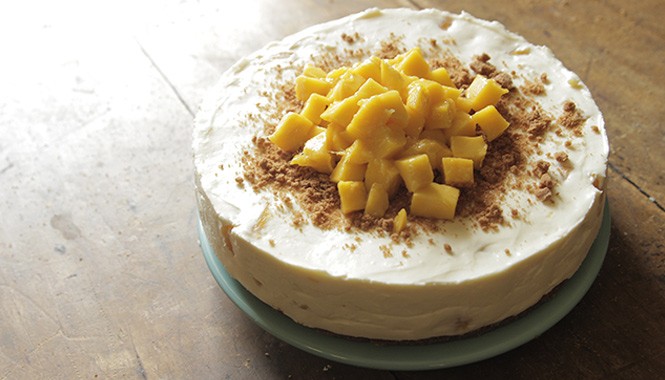 No-Bake Mango Cheesecake 
Mangos and cream cheese make a great pairing. The colors stand out against each other so when it's paired like this into a decadent no-bake cheesecake that's also easy to make, you know it's a dessert that's going to be worth sharing.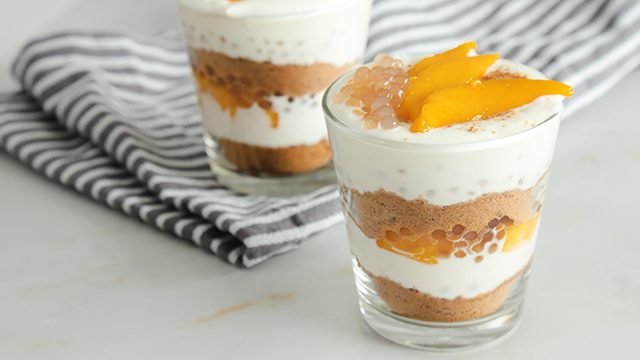 ADVERTISEMENT - CONTINUE READING BELOW
Recommended Videos
Mango Pearl Layers and Mango Sago 
"Fast" and "easy to make" are key words that can entice even the most tired home cooks in the kitchen. So these two mango and sago desserts make great fast and easy-to-make desserts that can satisfy your sweet tooth without letting you break into a sweat over making either of them.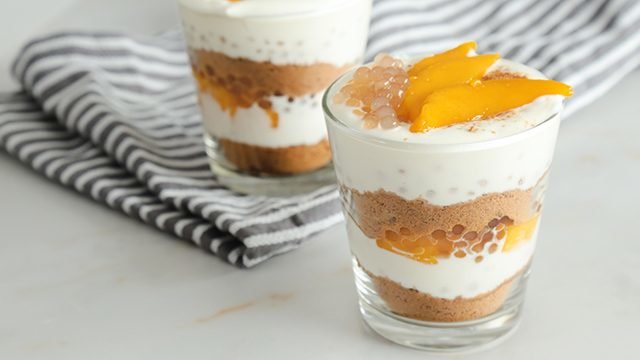 WATCH: How to Make Mango Pearl Layers
Posted in:
Prepping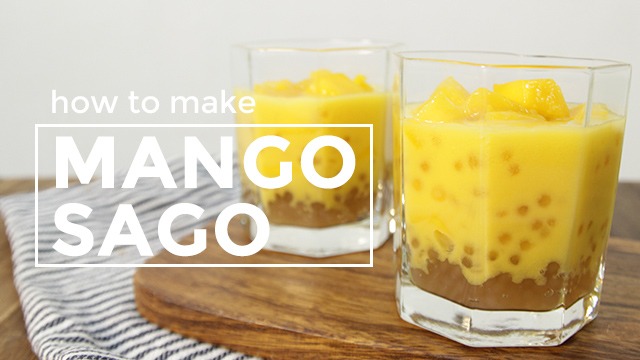 WATCH: How to Make Mango Sago
Posted in:
Cooking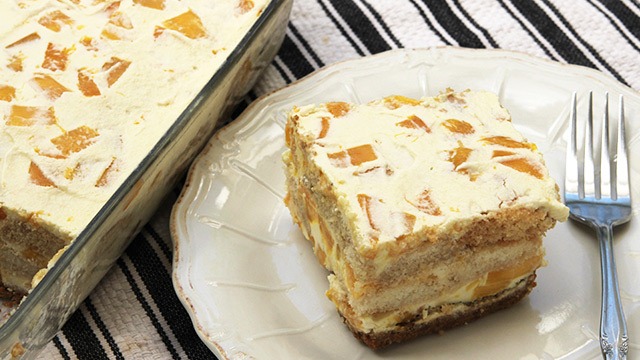 Mango Float Freezer Cake 
Broas makes the "cake" of this simple freezer cake. The broas  is dunked in Earl grey tea, giving it a unqiue smokey, bitter flavor that enchances the other, sweet notes of the creamy dessert.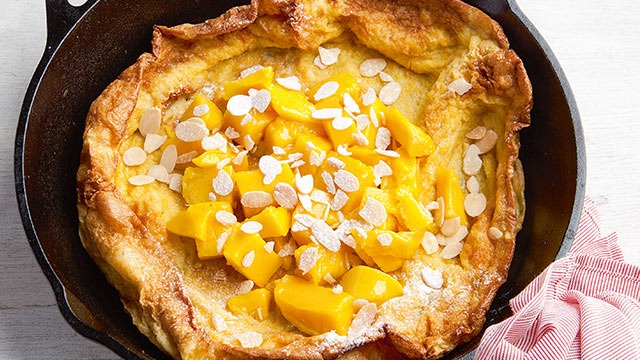 Mango Skillet Pancakes
Breakfast is going to be one decadent meal when you use mangoes to sweeten up your pancakes. It's just fitting that this fruit makes your day start on a sweet note. 
With so many mangoes available this summer, you should take advantage of having the abundant fruit whenever and however your craving leads you.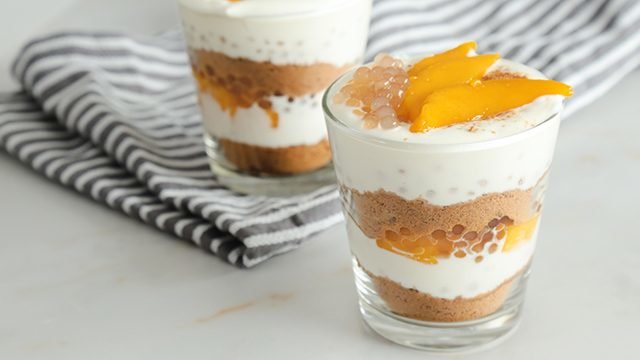 All the Mango + Sago Recipes You Need
Posted in:
Cooking