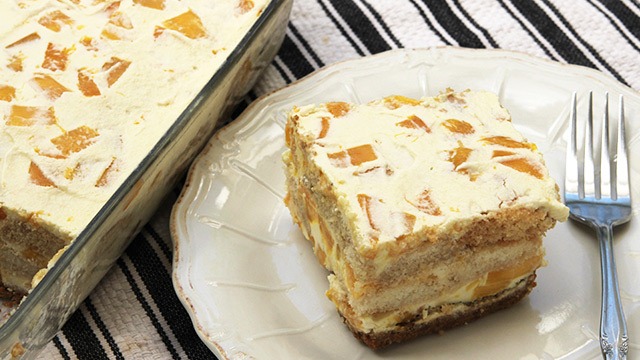 Mango-based desserts highlight our sweet and delicious mangoes and this mango float freezer cake is no exception. It's beloved for being an easy dessert to make: it doesn't require an oven, it uses easy-to-find ingredients, and it's delicious!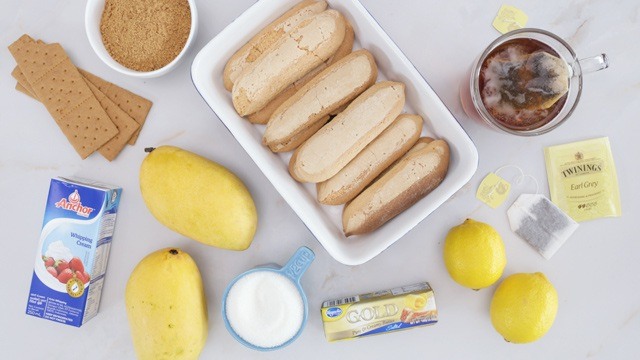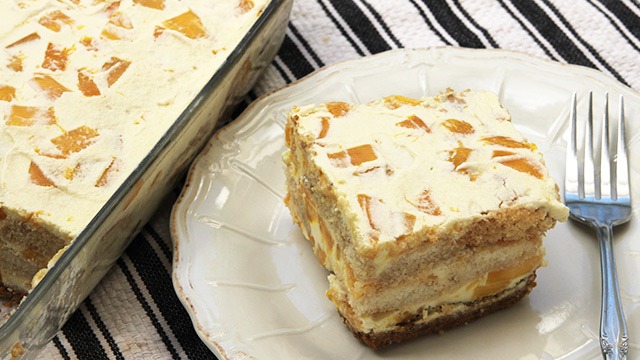 Mango Float Recipe
Posted in:
Recipe
This dessert uses ladyfingers (broas) soaked in Earl Grey tea and has a whipped cream layer with delicious mango slices. If you're inspired to make our mango freezer cake, here are all the ingredients you're going to need to make it:
1 Broas 
Also known as ladyfingers, these biscuits are dry, hard cookies with a sponge-like texture. This is important since it's the perfect texture for soaking up the liquid that will add flavor to your freezer cake.  
2 Earl Grey tea
We used Earl Grey tea to dunk the broas in, but feel free to use your favorite variant of tea or even another liquid ingredient that will complement the mangoes and cream filling.   
3 Sugar
While our local fruit is already sweet, the mangoes aren't used to sweeten the entire dessert. Not to worry. The sugar is minimal, just enough to temper the taste of the tea so the broas don't have a too-bitter aftertaste while adding a touch of sweetness to the graham cracker crust.   
4 Lemon juice
The lemon juice is a wonderful citrusy flavor that complements the tea. Not only that, the lemon is also used to add another flavor profile to the broas without being too excessive. Sub with a gentle squeeze of calamansi juice instead or omit altogether, if desired. 
5 Graham cracker crumbs
You can also use your favorite cookie to line the bottom of this freezer cake. You can also find crushed graham crackers in the grocery—perfect for this dessert! 
6 Butter
There's just enough melted butter to help bind the cookie crumbs into a crust while giving it a buttery taste that goes well with the graham cookie crust. 
7 Whipping cream
This will make the main filling component of the cake. It should be chilled before being whipped to stiff peaks so it can hold the mango chunks suspended in the cloud-like cream. 
8 Mangoes
The featured ingredient! The mangoes are in chunks and tossed in with the whipped cream so that every scoop of the cake has bits of the fruit in every bite. 
Once you have all these ingredients, it's a simple step-by-step process to create the dessert that features and highlights our local mango, known the world over as the sweetest.