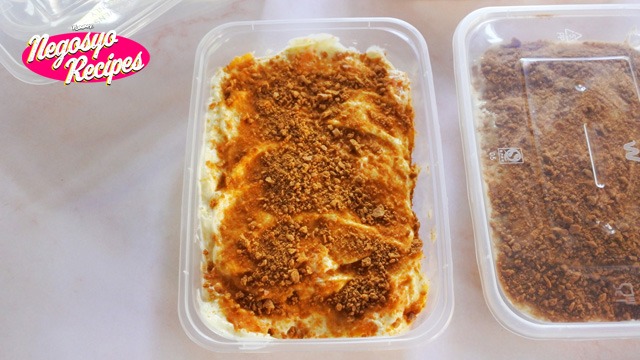 If there's a fruit that will always be a hit, it's the mango. That's not surprising since our Philippine mangga has been proved to be one of the sweetest mangoes in the world. So, a dessert made with mangoes is definitely going to be a bestseller no matter what!
We have a recipe for a decadent but still basic mango float in containers that are loaded with layers of creamy mango filling and graham crackers. We made the layers of this mango float extra hearty so you can lure in those who crave mango float with a passion. However, if you think your customers will be more attracted to a lower price, feel free to be less generous and make more layers.
For the basic mango float, we used all-purpose cream instead of heavy or whipping cream, so it's lighter on your budget so remember to make that swap when you make your version, too. You can even make it more decadent by using broas or ladyfingers and dunking these biscuits into brewed tea. 
Here's the basic mango float recipe to try: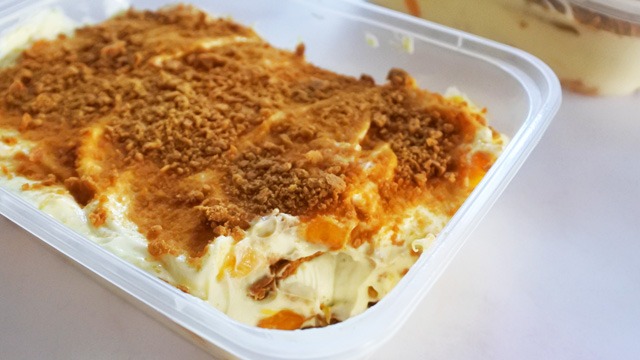 Easy Mango Float Recipe
Takes 20 minutes plus chilling overnight 
Makes 3 500-ml containers
Easy Mango Float Ingredients 
2 cups all-purpose cream, chilled

1/4 cup white sugar

3 ripe mangoes, diced small

9 pieces graham crackers, or as needed
How To Make Easy Mango Float
1 Make the mango filling: Whip all-purpose cream until medium peaks and gently fold in cubed mango cubes.
2 To assemble: Layer graham crackers in the bottom of 1 500-ml plastic container. Spread one layer of mango filling over the crackers. Cover cream with graham crackers. Repeat until filled, ending with the cream. Top with crushed crackers. Cover and freeze or chill for at least 3 hours or overnight.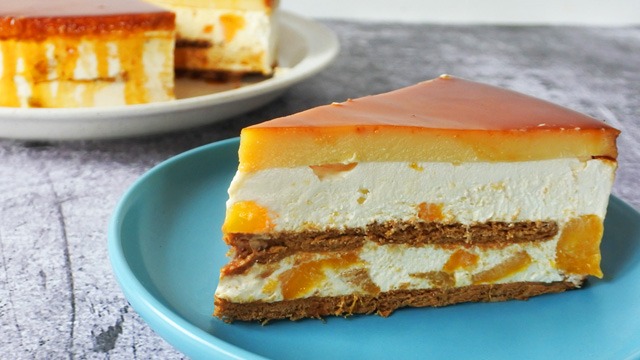 Want to offer a creamy mango dessert that is different but still extra delicious? Try a mango float with a layer of leche flan on top! This dessert is made just like a normal mango float but with an extra step added. You'll have to make the leche flan first before you add the mango float but the result is addictively worth every bite! If you want to make this in containers, you can make the mango float in the plastic container and top it with a leche flan straight from the llanera.
Here's the recipe so you can try it out, too!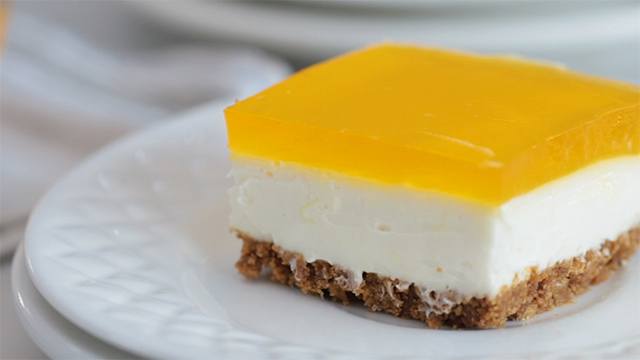 Creamy mango desserts can also be in the form of a decadent cheesecake. In this case, it's a no-bake cheesecake that's topped with a layer of springy mango-flavored gulaman. While there's no real mango in this dessert, you can be sure you'll get that same sweetness and flavor in the gulaman layer on top of these cheesecake bars. 
Here's the recipe: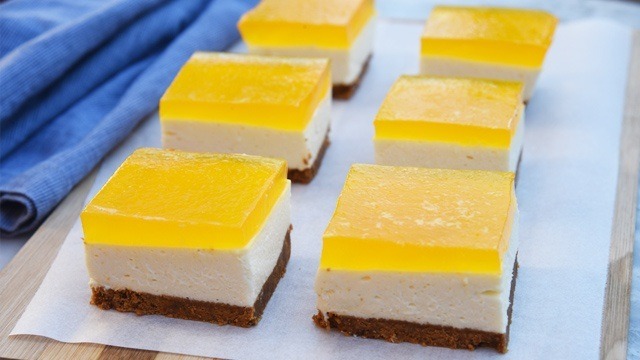 No-Bake Mango Cheesecake Squares Recipe
Posted in:
Recipe
Curious to try other mango float recipes? Here are some ideas on how to tweak that recipe so it's super appetizing for you and your customers: 
* Prices are based on current prices at the time of publication.  
***