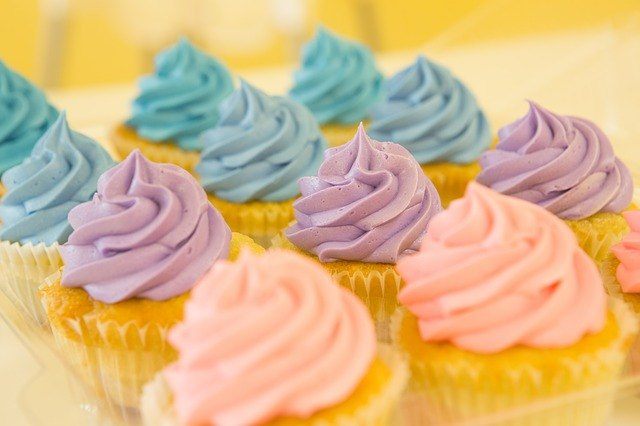 You did it! You finally baked a cake, and all you need to do to complete the dessert is to decorate the cake with a delectable frosting. But the frosting you just made isn't fluffy, it's not light, and it's not very smooth. What could you have done wrong?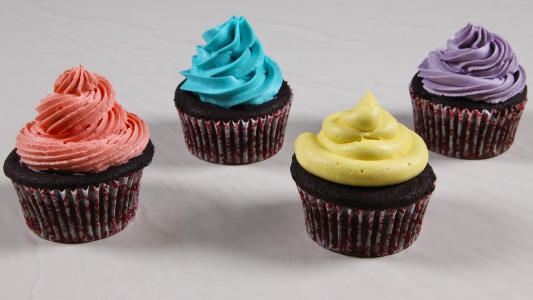 INFOGRAPHIC: Cupcake Frosting 101
Posted in:
Baking
There are a number of things that could go wrong when you make frosting, but here are three of the most common mistakes new bakers make when making frosting for the first time:
1 Your butter isn't soft enough.
Butter is one of the two main ingredients of an American frosting so it's important that butter should always be used after it has softened. Check the butter: you should be able to firmly press a finger into the butter without digging too much into the block. If you can't firmly press into the butter, let it soften for another 15 minutes before checking again.
This is an important step in baking. Not only will softened butter whip up better, it is also easier to incorporate other ingredients into lightened and softened butter. You may use butter that is not soft enough and beat it until it's light and fluffy but this process will take longer than if you allowed the butter to soften to the right temperature.
2 Your butter is too soft.
If the butter is too soft, you'll notice that the butter will start to melt. Room temperature may be too warm, so when softening butter, check the butter after 30 minutes after it's been taken out of the refrigerator.
Using butter that has become too soft or is almost melted that it looks curdled (also known as a broken frosting) will mean a frosting that is too soft to spread onto a cake layer or to hold a cake layer in place before the second layer is placed on top. You can easily fix this by placing the butter (or the frosting if you've made it already) back into the refrigerator for 5-10 minutes to help the melted butter firm up again. Whip up the frosting and check that it has a smooth and light consistency before using.
3 You used too much powdered sugar.
The butter isn't the only culprit when it comes to a frosting that isn't quite right. Powdered sugar is the other main ingredient in frosting. It's what makes it sweet and contributes to the consistency of the frosting, but too often, the measurement of the powdered sugar is off. While it's okay to add less than powdered sugar, it's another thing to add too much powdered sugar.
Too much powdered sugar will result in a frosting that's stiff and not too smooth. What to do: add a little fresh milk, as little as tablespoon to as much as 1/4 cup, to help loosen and soften the frosting. If after adding the milk, the frosting is still too stiff, add softened butter, a tablespoon at a time and whisking until completely incorporated before adding the next tablespoonful. This will help even out the butter and powdered sugar ratio to normal again.
Practice makes perfect, and this is definitely how to develop more confidence in your baking skills. With more practice in making cake frostings to the right and desired consistency, only then can you make it the way you like it.
ALSO READ: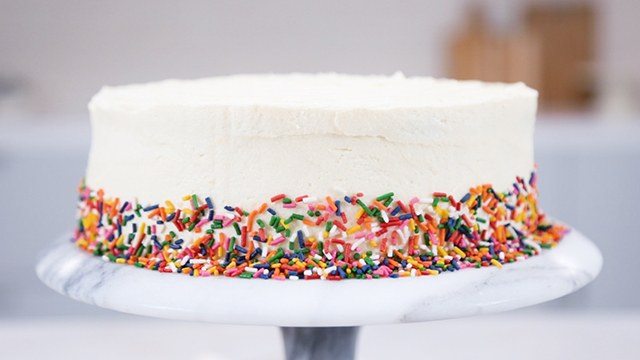 WATCH: How To Make An Easy Sprinkles Cake
Posted in:
Baking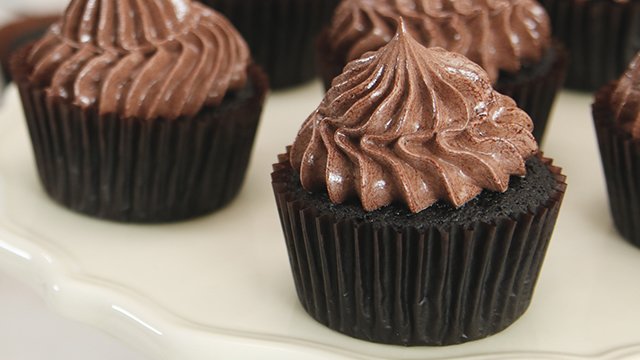 WATCH: How to Make Dark Chocolate Cupcakes
Posted in:
Baking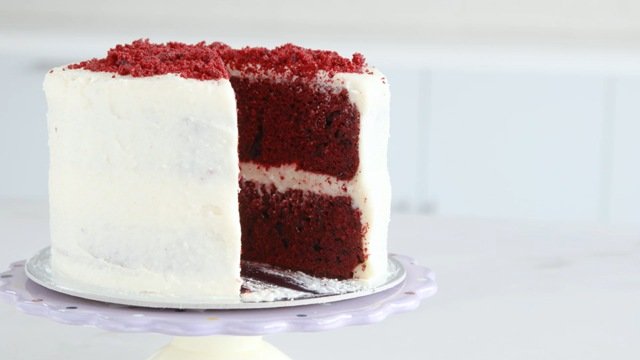 WATCH: How to Make a Red Velvet Cake
Posted in:
Baking